Render Aid with Updated ITS Trauma Kits
Render Aid with Updated ITS Trauma Kits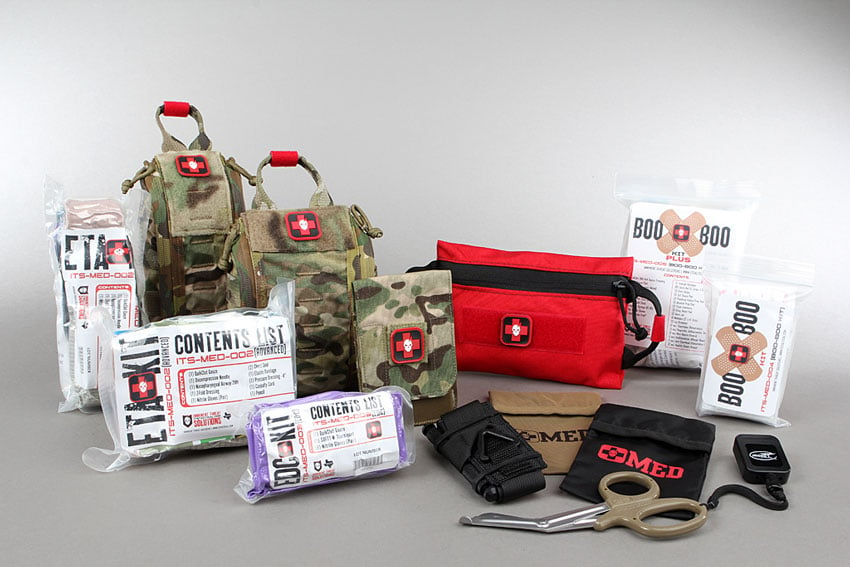 Today, we're excited to introduce some changes today to our Medical lineup. First off, we've updated our EDC Kit to now include a full-sized SOFTT-W Tourniquet while still retaining the small form factor perfect for your back pocket.
Additionally, we've updated our ETA Trauma Kits to bring them up to speed with current CoTCCC Guidelines and they now include the Vented HALO Chest Seal. Click  the link to see the recent changes to our Medical lineup!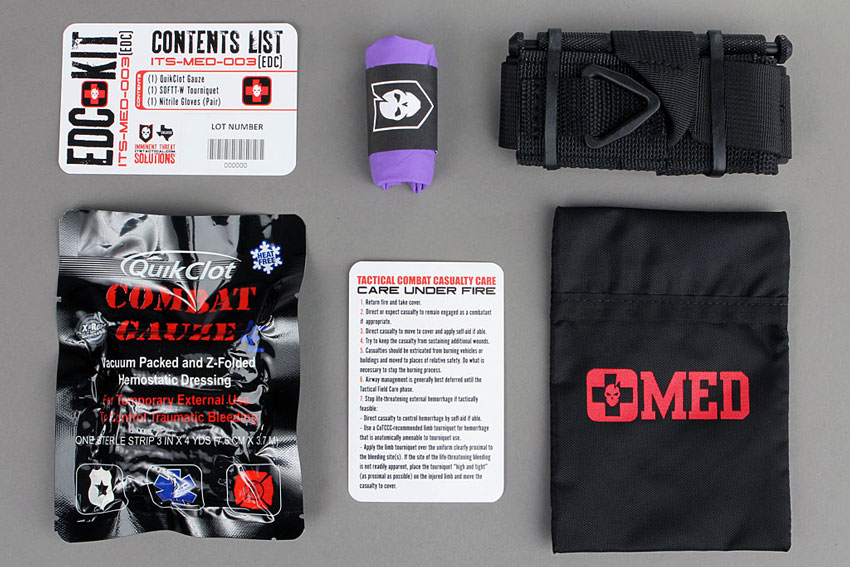 Newly redesigned to contain a full-size tourniquet, the EDC Trauma Kit is the original vacuum-sealed pocket trauma kit and the smallest, full-featured EDC kit on the market. It fits perfectly in your back pocket and gives you the ability to carry lifesaving equipment with you wherever you go.
Designed with a minimum footprint and fully capable of treating the number one CoTCCC preventable cause of death; extremity hemorrhage AKA bleeding out. The EDC Trauma Kit is literally the size of an average wallet, can be stuffed in a back pocket and only weighs 6 ounces with the included pouch.
Click here to grab your EDC Trauma Kit!
Developed by our 18D Corpsman and following the CoTCCC Guidelines, the ITS ETA Kit combines the best products on the market to treat the three leading preventable causes of death in the field. These are Extremity Hemorrhage, 60%; Tension Pneumothorax, 33% and Airway Obstruction, 6%.
Our ETA Trauma Kits are available in a tall vacuum-sealed configuration referred to as the "Tallboy" or a wide vacuum-sealed configuration referred to as the "Fatboy."
Every item in our ETA Kit is carefully selected to complement the others and serve multiple purposes. We stress the importance of having an ETA Kit within your reach at all times and these have been made to conveniently fit in a cargo pocket, glove box, backpack, laptop bag, briefcase, you name it.