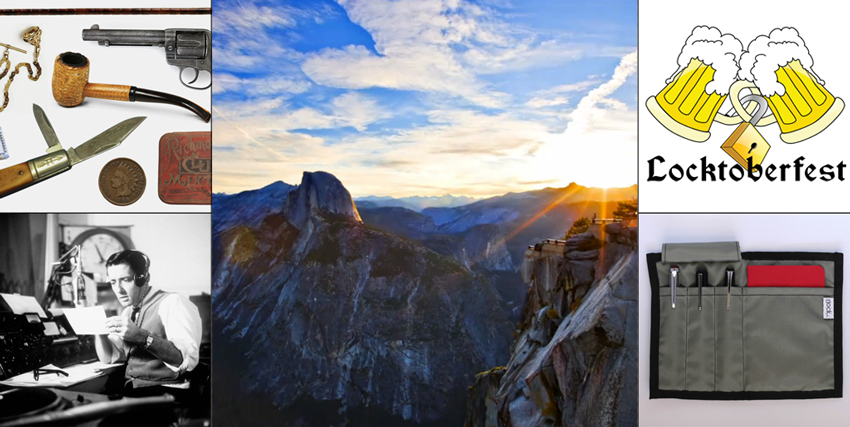 The Squawk Box Broadcast aims to highlight a few of the stories that have caught our attention recently. It's also a way to broaden your horizons and explore new ideas.
Yosemite National Park in HD >> Vimeo
Due to the government closure, some of the most beautiful places in the country are closed to the public. For those unable to sneak into these locations, the next best thing may be to watch some amazing footage of them. Especially this video of Yosemite.
Everyday Carry: Late 1800's >> Cool Material
Ever wanted to see what gentlemen back in the day carried with them? Cool Material has been going through time and showcasing the "EDC" of old.
Interview with Mark Frauenfelder >> Art of Manliness
This episode of the Art of Manliness podcast talks with Mark Frauenfelder the editor-in-chief of Make magazine and his DIY ethos. One of the core tenants of ITS is a "do-it-yourself" attitude and we think you'll appreciate what he has to say.
Pick locks and Drink beer  >> Locktoberfest
If you're in the Chicago area and want to show off your locksport skills (or learn some), check out Locktoberfest. It'll be a day of learning along with competition and great prizes.
Pen and notebook cases handmade in the USA. These keep your pens and notebooks protected with a pack cloth interior and 1000D Cordura exterior that is DWR coated. A range of styles available only through Kickstarter.
Like these posts? Stay up to date by following the Squawk Box daily.