Support Our Fallen with the ITS Frogman Swim Morale Patch
Support Our Fallen with the ITS Frogman Swim Morale Patch
The Golden Gate Frogman Swim is a 1.5 Mile Ocean Swim I'm doing with a good friend of mine, Nick, who I served with in the Navy. This swim holds a special meaning to me. As many of you know, I went into the Navy to become a SEAL, but was injured on a dive at the tail end of 2nd Phase, never completing the training pipeline. 
One of the friends I made in A-School at Dam Neck, VA, who was also there to become a SEAL, was Jason Workman. Jason went on to graduate and was one of the SEALs killed in the Extortion 17 Chinook Crash on August 6th 2011. I'm swimming this event in Jason's memory and his teammates who perished that day in 2011.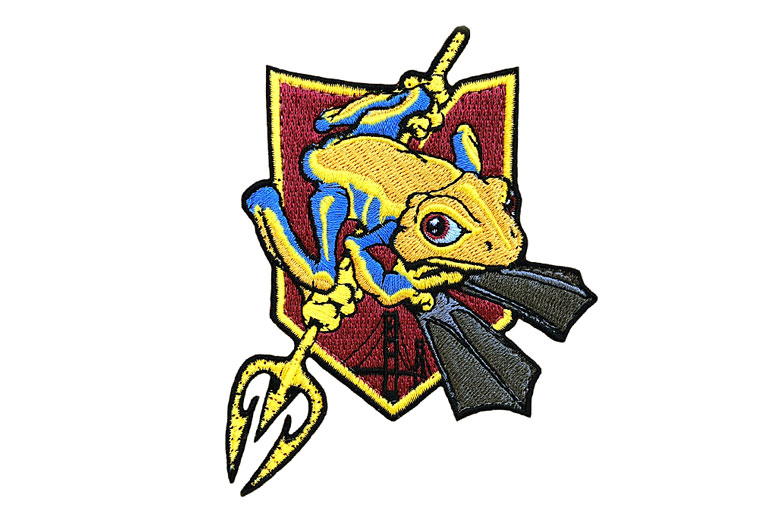 This is the second year I'll be swimming this event and just like last year, we've created a commemorative ITS Frogman Swim Morale Patch.
Only 250 of these morale patches are available, with proceeds being donated directly to the Navy SEAL Foundation (NSF), a 501(c)(3) with a coveted four star rating by Charity Navigator.
The Golden Gate Frogman Swim strives to build national awareness of the Naval Special Warfare community and support the Navy SEAL Foundation whose mission is to provide immediate and ongoing support and assistance to the Naval Special Warfare community and their families.
The swim presents a challenging endeavor to provide a small reminder of the hardships endured by our elite and silent warriors, while encouraging others to support and donate to the cause.
I would sincerely appreciate your donation through the purchase of this patch. Nick and I are looking forward to the swim again this year and now that we know what to expect, we plan to win and prevail!
~ Bryan Black, Editor-in-Chief