Win a Sold Out Mil-Spec Monkey KA-BAR Collaboration Knife! *Update*
Win a Sold Out Mil-Spec Monkey KA-BAR Collaboration Knife! *Update*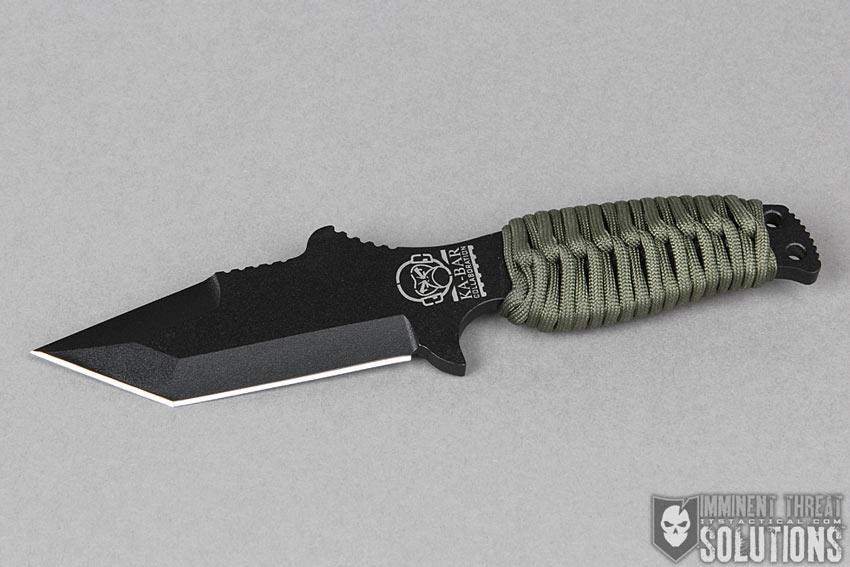 Update: Thanks to everyone who entered! The contest is now closed and the winner has been contacted. Keep checking back for more contests in the future!
Mil-Spec Monkey recently released a collaboration knife with KA-BAR and was nice enough to send us one to give away! Made from SK5 steel with a paracord wrapped handle, the MSM-KB-001 Knife has an overall length of 8.5″ and blade length of approximately 3.5″. This knife can be worn on a belt or mounted on PALS webbing with the included Malice clips.
This is a large and solid tanto style blade that is built to take a lot of abuse. MSM mentions that a classic cord wrap is used to increase grip on the handle but that you can easily cut it off and custom wrap it yourself. You may remember from a previous Knot of the Week article that we show how to exactly do just that.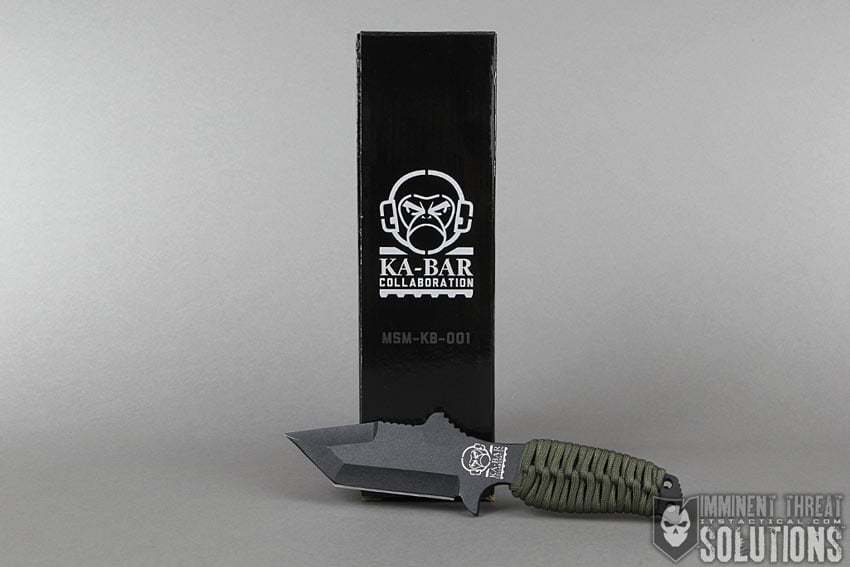 "All kinds of grips are possible with the thumb ramp particularly forming great to one's hand in a reverse blade forward grip. The upper / top end of the blade comes unsharpened since knife laws between states get complicated there, however can easily be sharpened if desired. Being made overseas we understand not everyone will be happy about that, but there are several reasons why: The main one being we looked into USA options, but it was going to take a lot longer and cost a lot more for no real change in quality. In the end we wanted this blade to be available to common joe and actually be used like a tool instead of paying a load for and then ending up trapped in a safe."
What's Up for Grabs?
KA-BAR MSM KNIFE 001
Polymer Sheath
Short Malice Clips
Hardware and Torx Tool
Webbing Loop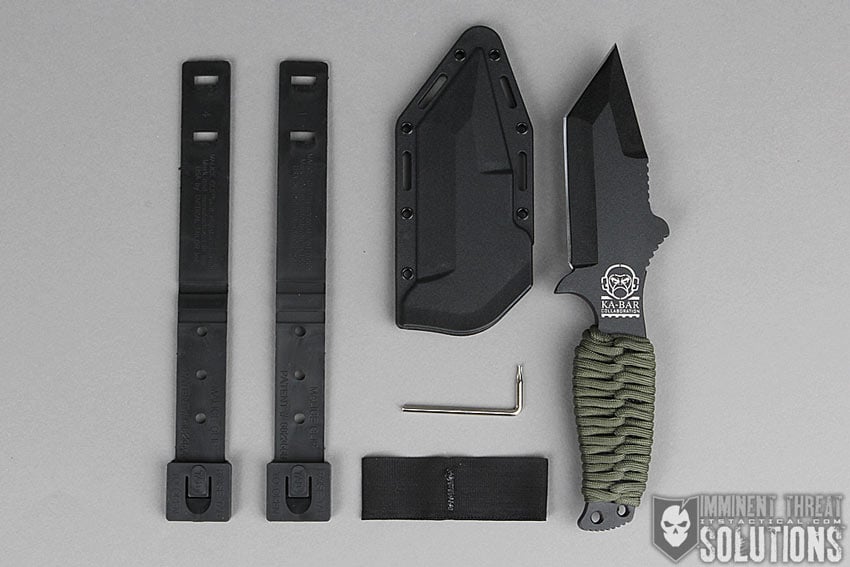 Click here if contest widget doesn't load.
Good luck!
Contest Fine Print:
One winner will be selected at random and will receive one KA-BAR MSM KNIFE 001 prize pack with the above listed contents.
Winner will be notified by email. Once contacted, they have 24 hours to claim their prize. If we do not receive a response from within 24 hours, we will select a new winner.
Contest ends at 11:59 PM CST on 3/19/14