Wishing You a Safe and Happy Thanksgiving from ITS HQ!
Wishing You a Safe and Happy Thanksgiving from ITS HQ!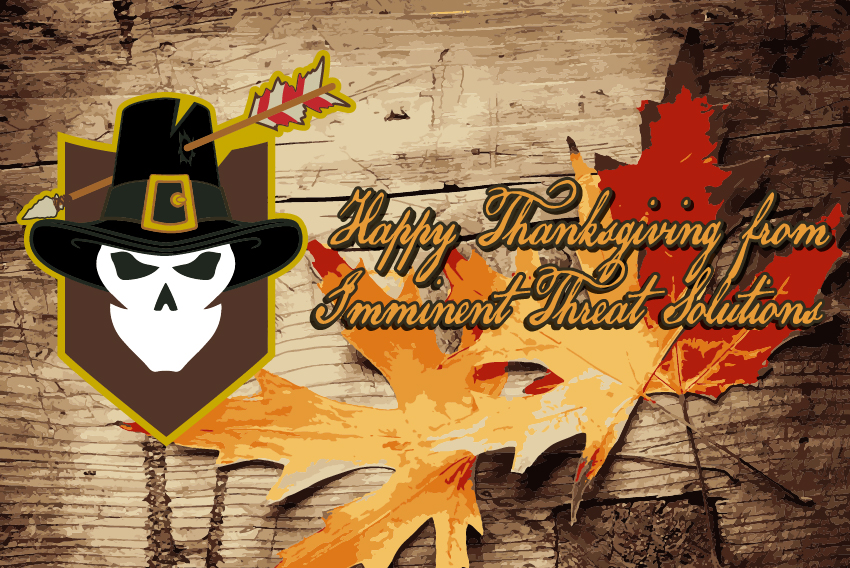 We're spending the next few days with our friends and families and we hope you're doing the same. This is truly a time to reflect on what we're all thankful for as no matter your situation, someone out there wants what you take for granted.
We'd especially like to recognize those that put their lives on the line each and every day for all of us and those within our Military, Law Enforcement and First Responders. Many of them are working, or are overseas and unable to enjoy a special meal with their family and we'll be keeping them in our thoughts. It's also important to thank all of you who are reading this, as we wouldn't be here without the support that you've shown us over the years. Thank you all and Happy Thanksgiving!
While the ITS office will be closed, our online store is open 24/7 and orders will resume shipping on Monday, December 1st. Be sure to take advantage of our Black Friday Sale when you find downtime from family (usually after the main meal and nap, but before second and third meal) as stock is limited on certain products!