Navy SEAL Marc Lee Remembered
Navy SEAL Marc Lee Remembered
We'd like to take this opportunity to remember our friend, Aviation Ordnanceman 2nd Class (SEAL) Marc A. Lee, who fell 4 years ago today in Ramadi.
Lee was awarded the Silver Star posthumously for his brave and unselfish actions on a Ramadi rooftop. As stated in his award citation, Lee was conducting clearance operations in south-central Ramadi with members of a Naval Special Warfare Combat Advisory element.
"During the operation, one element member was wounded by enemy fire. The element completed the casualty evacuation, regrouped and returned onto the battlefield to continue the fight."
"Petty Officer Lee and his SEAL element maneuvered to assault an unidentified enemy position. He, his teammates, Bradley Fighting Vehicles and Abrams tanks engaged enemy positions with suppressive fire from an adjacent building to the north."
"To protect the lives of his teammates, he fearlessly exposed himself to direct enemy fire by engaging the enemy with his machine gun and was mortally wounded in the engagement. His brave actions in the line of fire saved the lives of many of his teammates."
There's an excellent memorial on the SEAL Team Three Quarterdeck at NAB Coronado if you happen to get a chance to stroll through and we'd encourage everyone to take a stroll over to the Marc Lee Glory Foundation Website.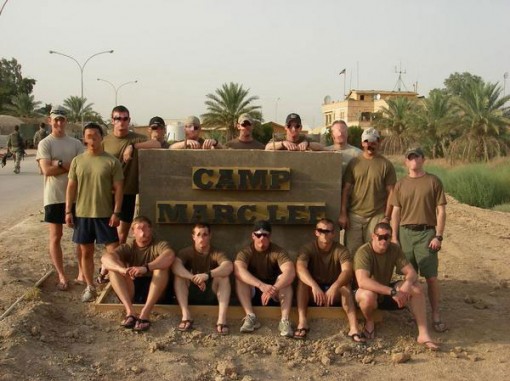 We'll never forget you brother…