Until it Hurts: A Documentary to Honor Our Warriors and Their Families
Until it Hurts: A Documentary to Honor Our Warriors and Their Families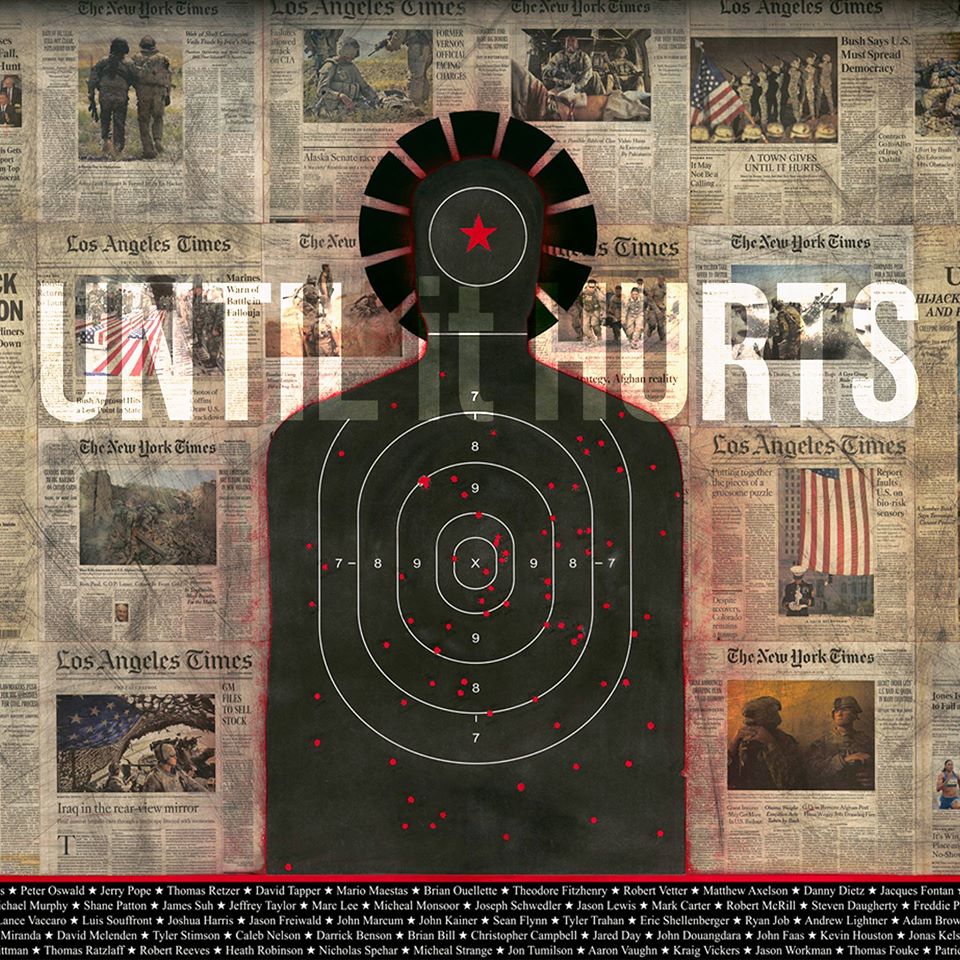 Now a documentary with a worldwide premiere in only a few days, "Until it Hurts" began as an art project created by Dave Hall, a retired Navy SEAL sniper. Dave's plan was to honor his fallen friends and brothers through turning a target into art by firing his weapon from 911 yards for each teammate that had fallen at the time. A complete list of those in the Naval Special Warfare community that have fallen since 9/11/01 can be viewed here.
Ellwood T. Risk, a famous artist from Virginia Beach, VA then took the target and transformed it into a living, breathing 53″ x 76″ piece of art that was auctioned off to raise funds in support of our wounded warriors. Ellwood's work can be seen in shows like Californication on Showtime, Six Feet Under on HBO and The X-Files as well as galleries and showings around the country.
"Until it Hurts" Documentary Premiere
A documentary by the same name will have its world premiere at the Nauticus in Norfolk, VA on Saturday, February 21, 2015. This film honors the sacrifices made by our nation's warriors and their families. The purpose of "Until it Hurts" is to help America reset the date of 9/11 as a day of positivity. To show our countries enemies we can not be divided and we do not break.
February 21, 2015
9:00 PM
Nauticus, 1 Waterside Dr, Norfolk, Virginia 23510
"A Toast to the Heroes" Event Details
Wounded Wear's mission is to optimize the potential of combat-wounded warriors by mitigating the effects of trauma, expanding personal capabilities and inspiring our Heroes to find individual, unique purpose to create the life they want. Please consider joining them at their Fifth Annual "A Toast to the Heroes."
March 7, 2015
6:00 PM – 11:00 PM
Renaissance Portsmouth-Norfolk Waterfront Hotel, 425 Water Street, Portsmouth, VA 23704