The Activity: A Comic Book with Realism, Espionage and Intrigue
The Activity: A Comic Book with Realism, Espionage and Intrigue
I'm a geek at heart and not afraid to admit it. I love reading comics, graphic novels and watching cartoons when I have the time. It's something I enjoy in my downtime when not focusing on ITS Tactical, which isn't very often, but is something I make time for.
We all need our releases outside of our daily routines and plus, I feel that staying young at heart, helps out in more ways that I can write here. It's this that leads me into the local Comic Book shop on a regular basis and how I first found out about The Activity.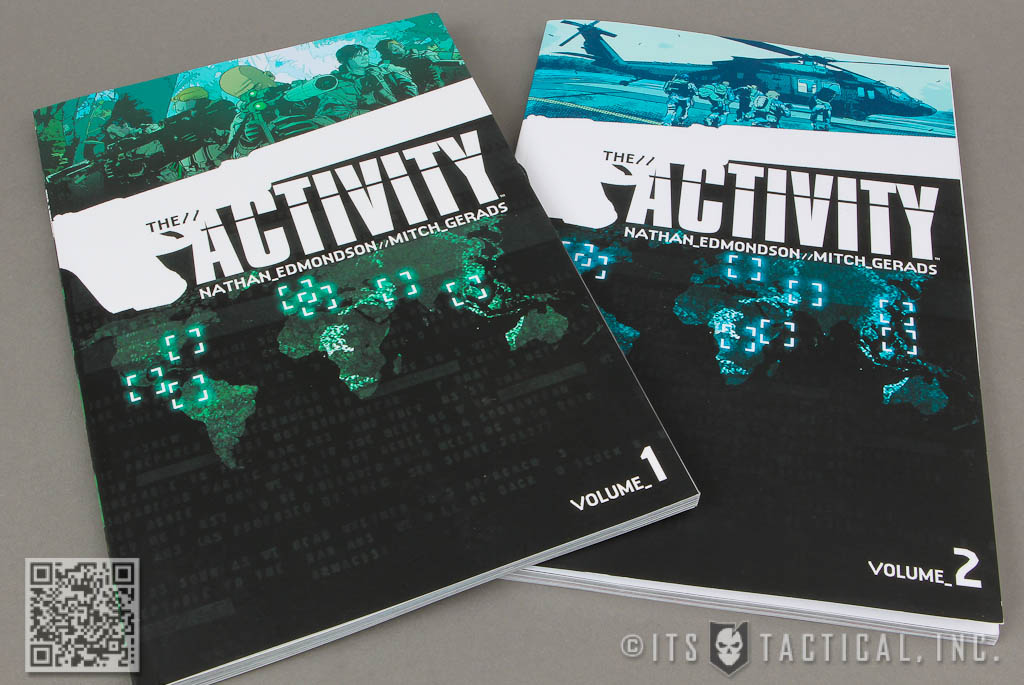 The Activity is much more than a comic book, despite being released as such on a regular basis. What originally drew me to the series was the first thing that always draws me into a new comic, the art. Of course the action-intensive cover I first saw certainly helped me choose to pick it up over hundreds of other books at the Comic Book Store.
Story + Art = Success
Truthfully, I'm a sucker for great art and without that I admit that it's hard for me to give a story a chance. That being said, the teamwork that writer Nathan Edmondson and artist Mitch Gerads bring to the table is phenomenal. The story is descriptive, authentic and full of meaning, while allowing the art to pull the reader into the action and tell its own side of the story.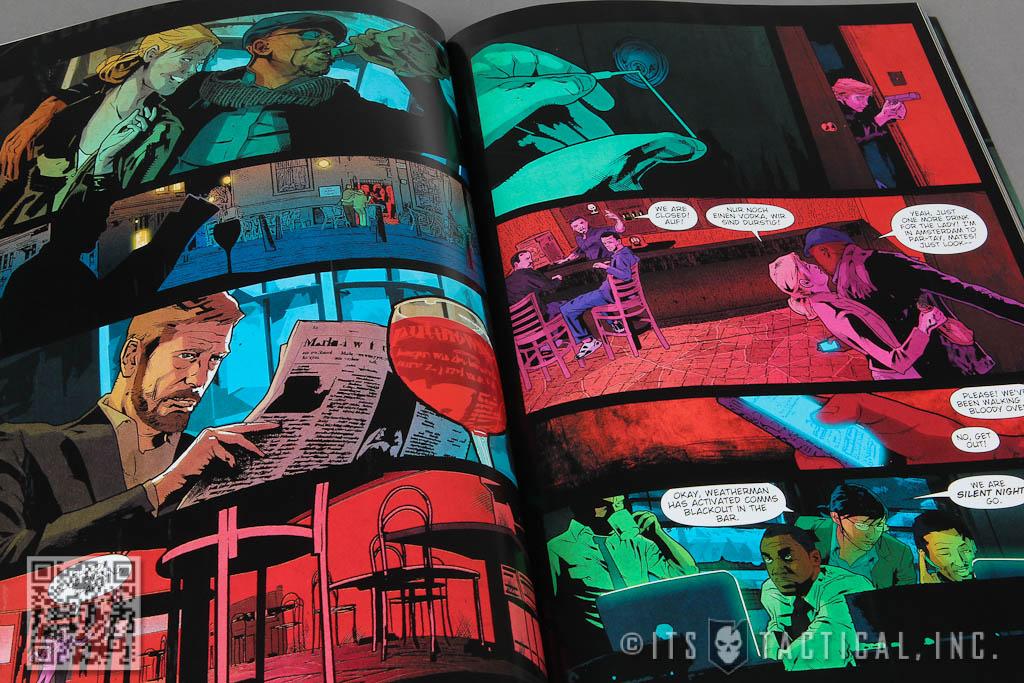 Another thing that I've come to understand is that The Activity is operated by Nathan and Mitch, who have joined forces with Image Comics to produce their work. I'm sure many other comic series' are developed like this, but I really respect Image Comics for letting the guys have the autonomy to create The Activity the way they want to.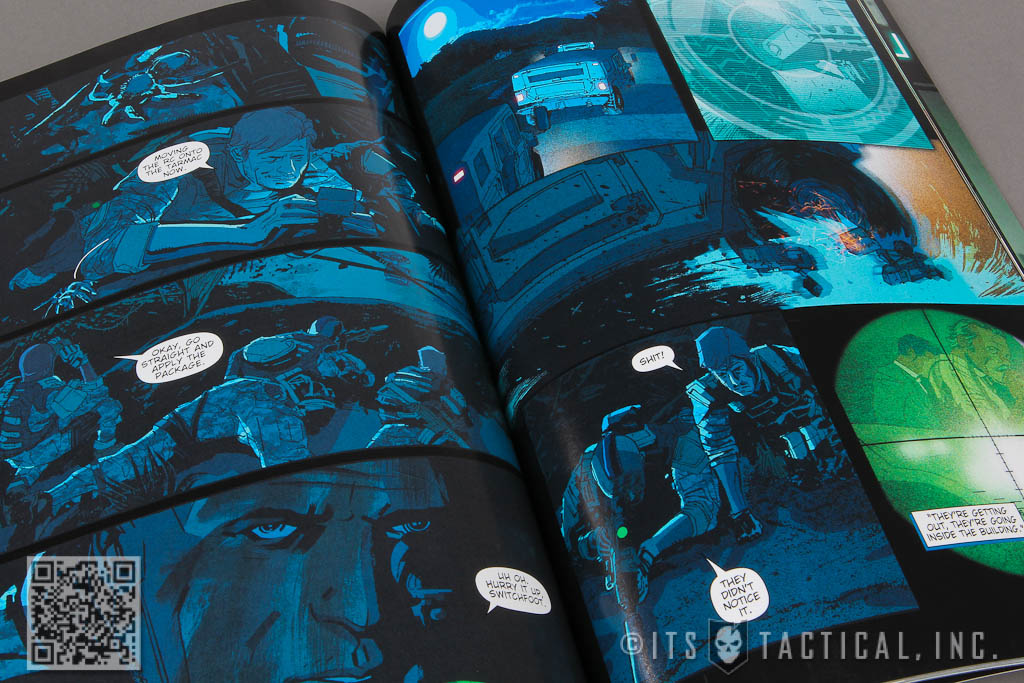 I continue to search for military inspired comics and graphic novels and have only come across a select few that hold my interest and provide realism. Yes, it's a comic book and comics are generally fiction, but what's really grabbed me about the few that I've taken to, is the realism. I've tried to read G.I. Joe (even the newer ones,) which of course is not even in the same ballpark as The Activity, but I just can't get past the fairy-tale story line.
It's like watching a movie where the bad guy shoots over a hundred rounds from a pistol without reloading. Yes it has action and it might have been a good movie, but those always leave me wondering who their "advisors" were on those movies.
Realism and Balancing OPSEC
What separates The Activity, in terms of realism, is the story line that follows a true US Army Unit, Intelligence Support Activity. These are the men and women who collect intel for various Tier 1 military units and are doing great and often unrecognized work for our guys.
Good intel is hard to come by and it's very interesting to see how The Activity integrates their story, while paying attention to OPSEC (Operational Security) and ensuring that those who are collecting intel against us, aren't given a leg up.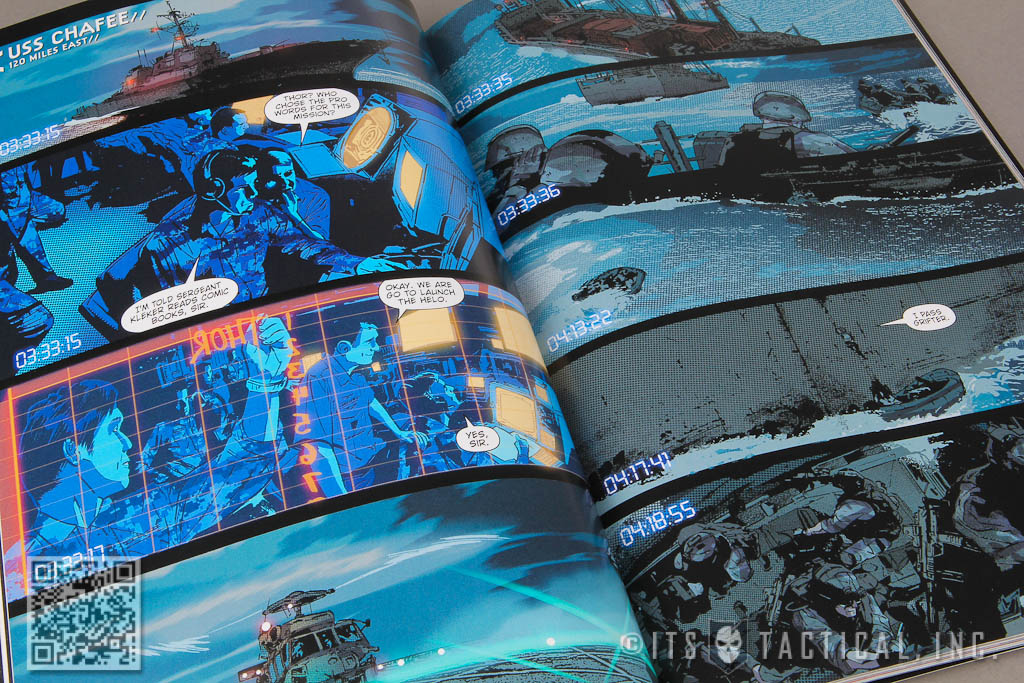 Without giving up too much of the plot line, The Activity is also multi-faceted, integrating characters from multiple units and branches of the military. From the Pentagon, to CAG (Combat Applications Group,) JSOC (Joint Special Operations Command,) OTS (Office of Technical Service) and even SAS (British Special Air Service.) Within ISA (Intelligence Support Activity) there's also multiple units to include SIGINT, HUMINT and Direct Action.
Get 'The Activity'
It's been awesome to see the character development and plot twists as The Activity has continued, now in it's 13th issue with the 14th due out soon. I'd highly recommend The Activity if these kind of authentic military espionage/thriller story lines interest you.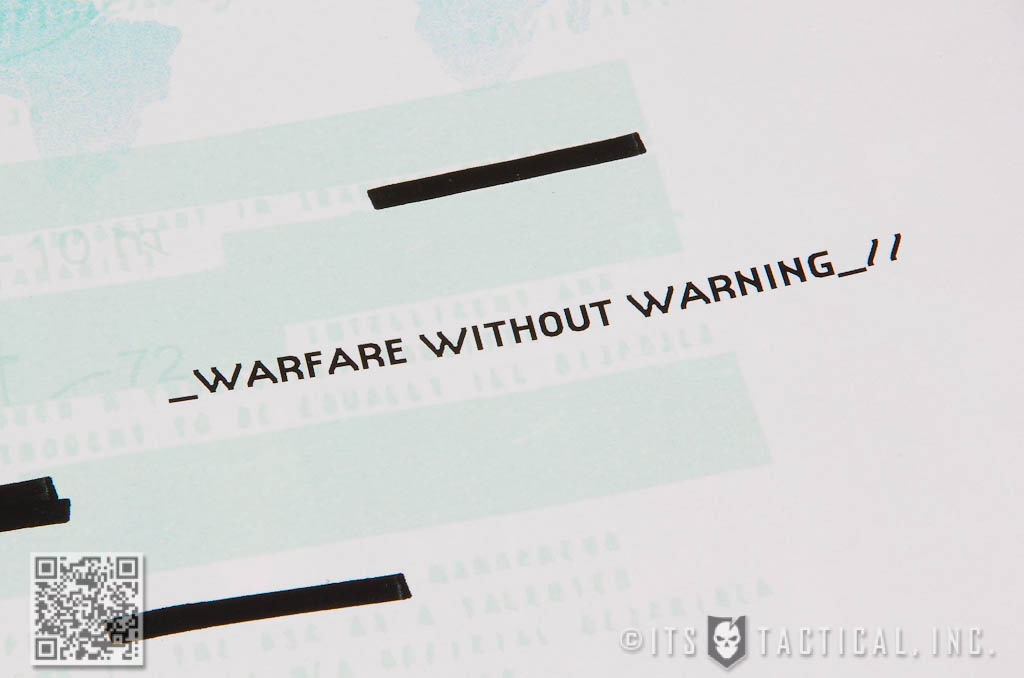 While any good Comic Book Shop can source the back issues of The Activity, Image Comics has collected Issues 1-5 in Volume 1 of The Activity and Issues 6-11 in Volume 2. Both trade paperbacks are available from Amazon for a great price. The Activity is also available digitally through Comixology.
Additionally, if you're interested in The Activity swag, Nathan has a Website set up where's he's selling shirts, stickers and more. I'd also recommend following Nathan and Mitch on Twitter and other social media to keep up with the latest on The Activity and the other projects they're working on. I surf Mitch's Website quite a bit too and really dig his art!