Top 10 Items from the IWA Outdoor Classics Show
Top 10 Items from the IWA Outdoor Classics Show
Last month I had the opportunity to visit the IWA Outdoor Classics Show in Nurnberg, Germany. If you haven't heard of IWA, think of it as a mix between SHOT Show and the Outdoor Retailer expo, meaning that it's not just guns, crossbows and airguns, but also all types of gear, knives, clothing and outdoor equipment. If you can't make it to SHOT Show, I think this is the next best place to visit, especially if you live in Europe. Today, rather than give you general coverage of this year's show, I thought it would be better to showcase the top 10 items I saw at IWA, including rifles, packs and accessories. Let's begin!
Steyr Mannlicher HS .50-M1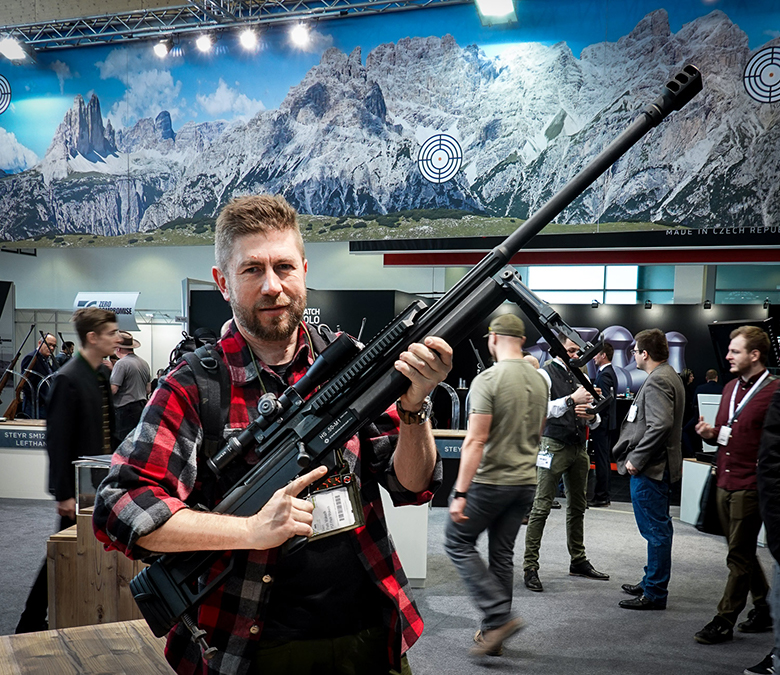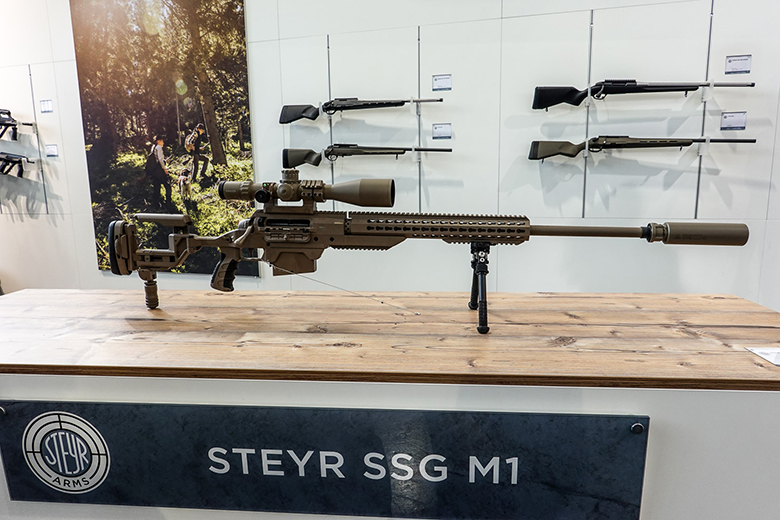 Let's kick this off with something big! Say hello to the long range destroyer, the newest version of the Steyr Mannlicher HS .50-M1. This thing is a beast! It's a bolt action rifle chambered in .50 BMG and by default, it's topped with an equally impressive Kahles scope. Additionally, an even more accurate long range champ at the Steyr booth was the newly introduced SSG M1 in .338 Lapua Magnum. It's a dedicated special forces/sniper rifle with a standard intended range of 1200 meters. Like the M1, it's also equipped with a top-tier Kahles optic.
Smith and Wesson's Hand Cannons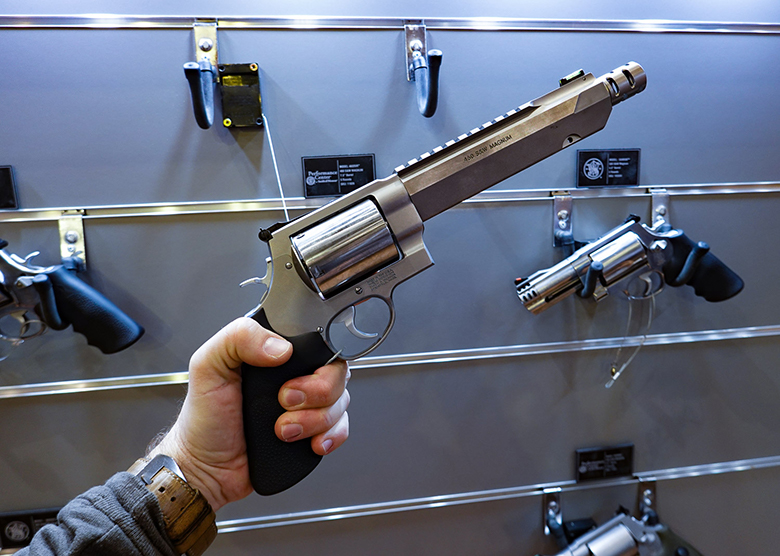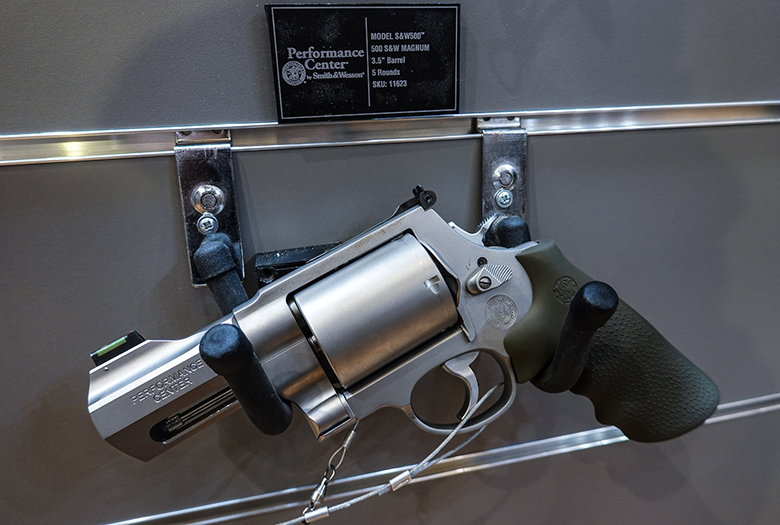 Smith & Wesson was showcasing some impressive hand cannons that would put even Dirty Harry's .44 Magnum to shame. First up was the long barreled Performance Center in .460 S&W Magnum; easily capable of big game hunting. However, the real show piece was a 5-shot wheel gun chambered in .500 S&W Magnum with a tiny (considering the cartridge) 3.5″ barrel. As defensive weapons go, you'd do well to always ensure you're on the safe side of this pitbull of a handgun. I feel this gun really showcases America at its finest.
TRC Knives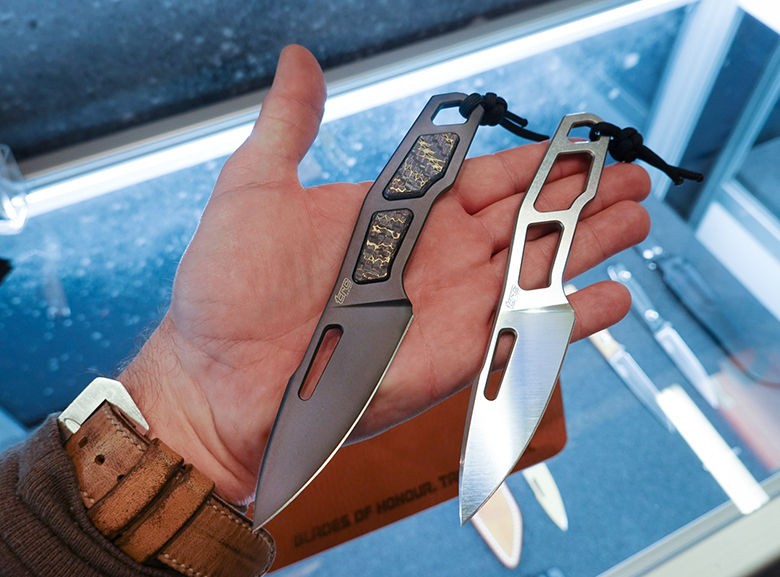 Switching to knives for a moment, I wanted to highlight a company you may not be familiar with and that's TRC Knives. They're  a Lithuanian producer of high-end fixed blades and I truly mean high-end! Both their materials (steels like M390, Elmax or Vanadis 4 Extra) and their manufacturing quality are stunning. Additionally, they easily have the best kydex sheaths I've seen on production knives. They offer just a couple designs, but each is clearly purpose driven. A good example is their Speed Demon ultralight neck knife, which is a great multitasking knife.
Chris Reeve Knives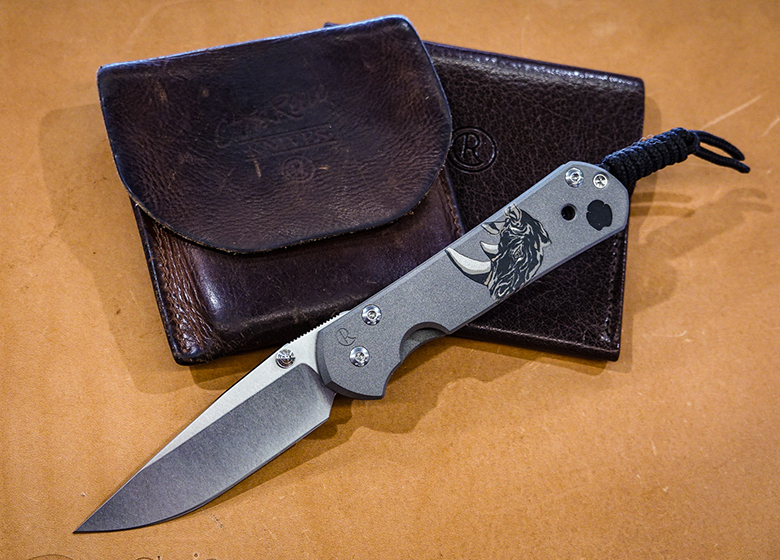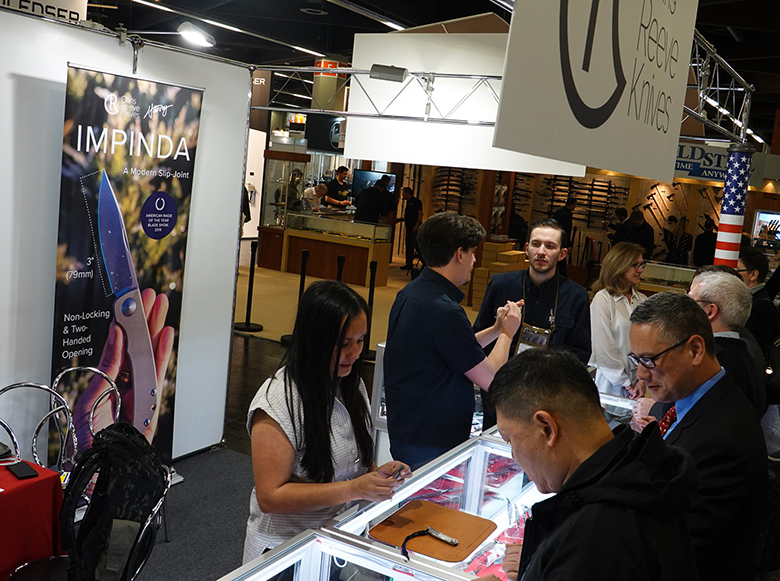 Another knife company that turned a lot of heads at IWA was Chris Reeve Knives. I like simple functional knives and their Sebenzas with the laser-engraved Rhino motif just blew me away. It's a simple and cool design that's not overloaded. I think it'll soon become a classic knife, going up in value as soon as it's discontinued.
Nightforce Coming Out in Force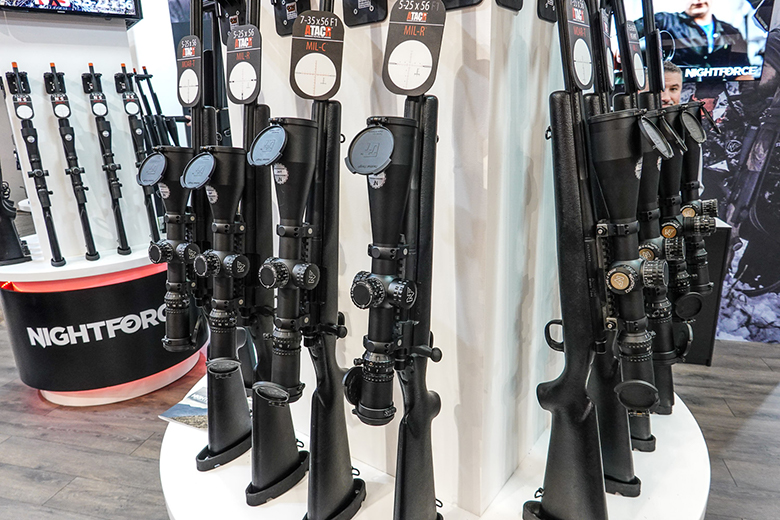 There was no shortage of scopes at IWA this year! There were offerings for thermal, long range, tactical and more from big name companies like Nightforce, who brought a full range of optics. This included everything from their compact 1-4x NXS series to goliaths like the 5-25×56 ATACR.
C-More Optics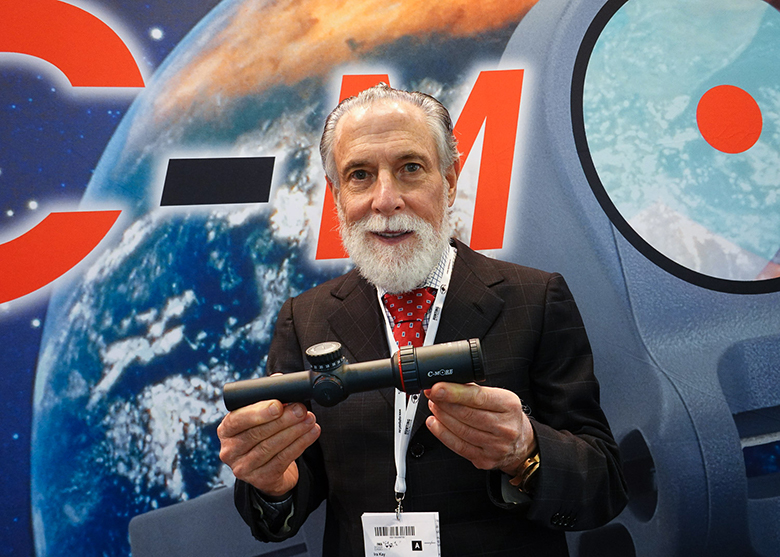 In addition to Nightforce and other big brands, there were a good number of niche optics producers at IWA. One that really grabbed my attention was C-More from the United States. For years, they've been offering red-dot style competition-grade sights and now they've introduced a 1-6×24 tactical scope with a tough body, oversized tactical turrets, daylight illumination and a very smart reticle that should be useful for both tactical use and 3-gun.
I was really stunned with the clarity of their optics, which is a result of their own great designs. Additionally, their R&D is all done in the United States, which isn't the case with many optic manufacturers these days. So if you're looking for a 1-6 compact scope, be sure to check out C-More.
Best Outdoor Pack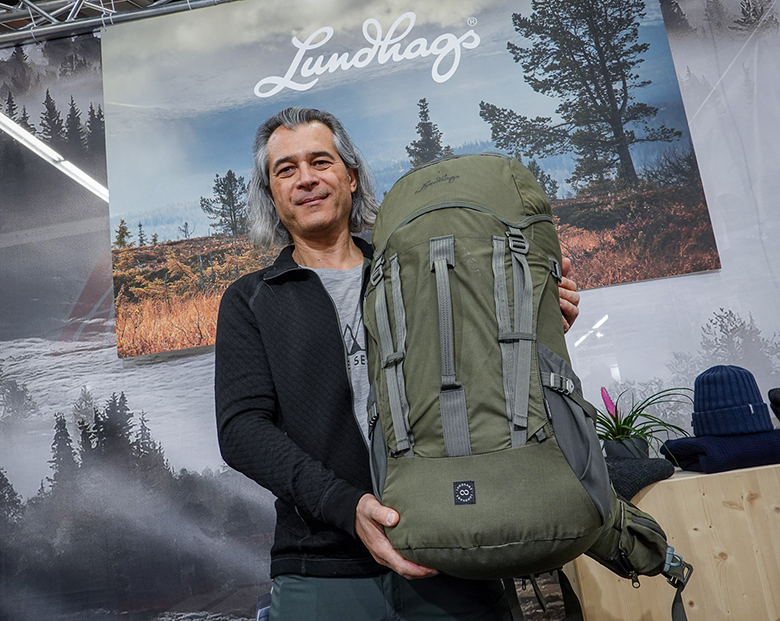 For me, the best overall outdoor pack of the IWA show goes to the Gneik series by the Swedish company Lundhags. They combined alpine style with a few bushcrafting features and added in state of the art suspension and materials. What else could you need? If you said colors, you're in luck as I feel they've nailed the Olive Green colorway. It's not too Military for general use and it's great for enthusiasts looking for a bit of tactical styling. Lundhags might not be the most known brand, but their quality and features are top notch.
Best Overall Bag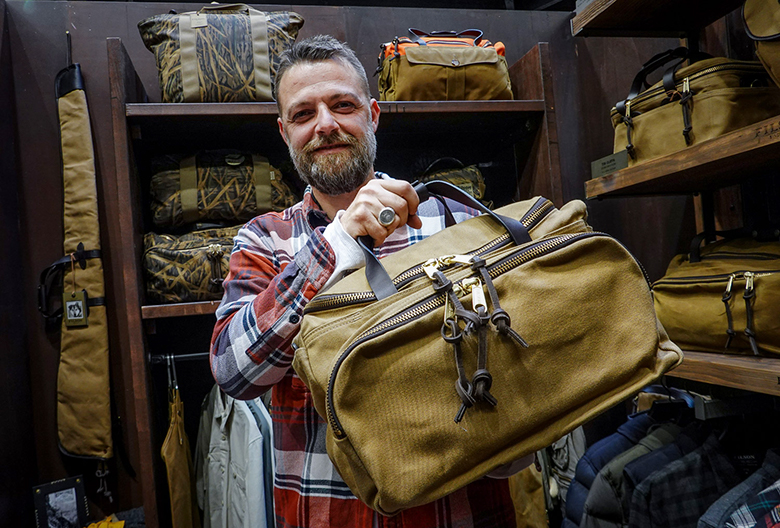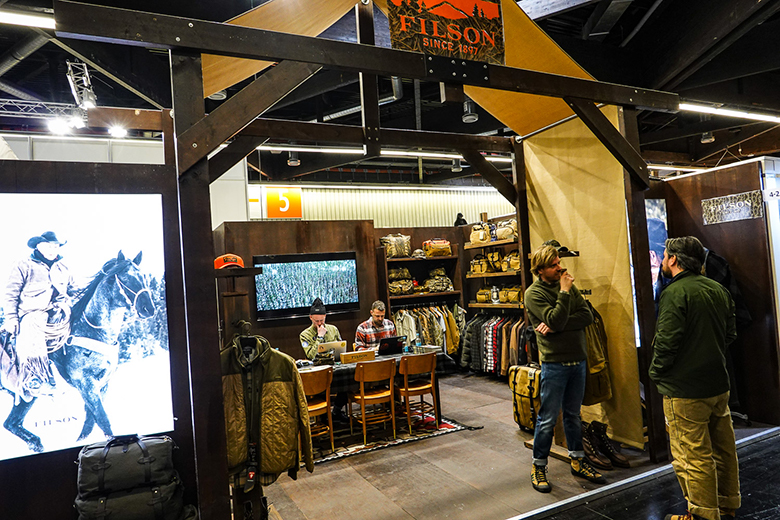 Outside of the outdoor realm, the best bag of the show for me easily goes to Filson. I feel classic bags like they produce will never go out of style. Additionally, Filson had the best looking booth at the show!
Best Airgun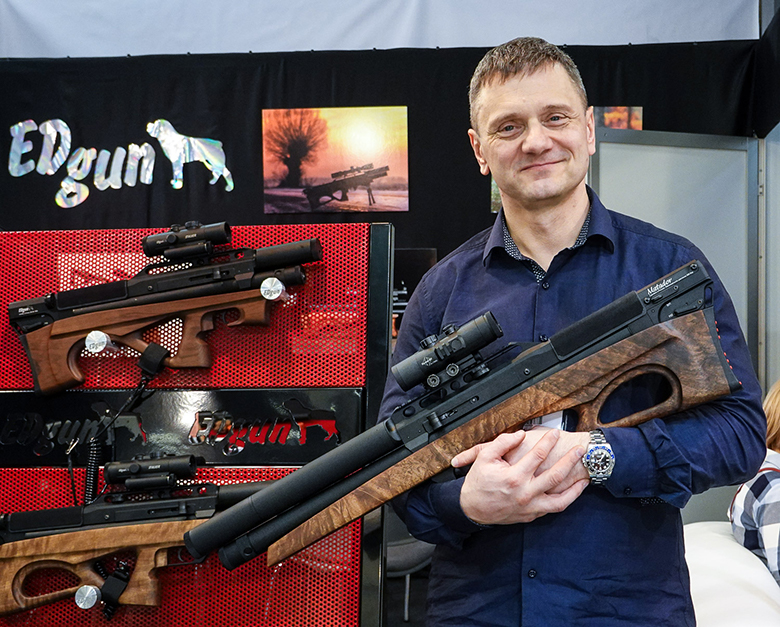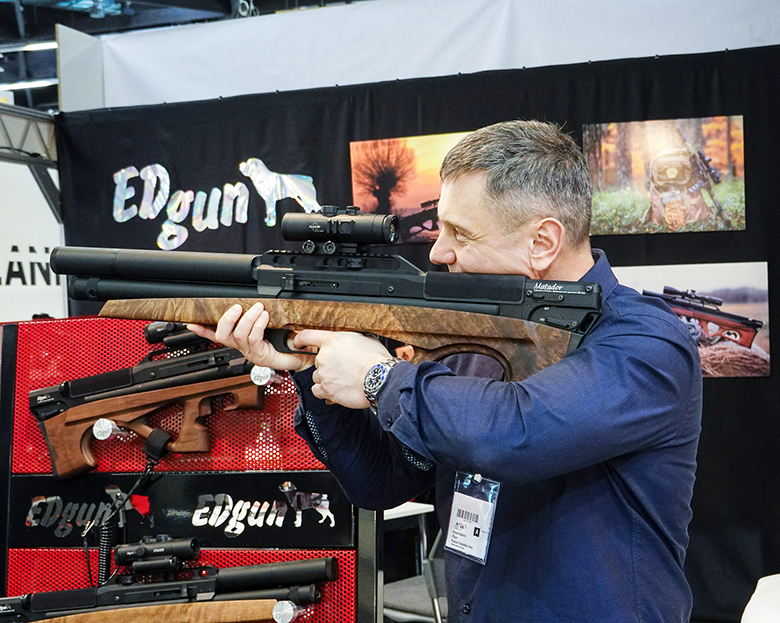 There's no doubt for me that the best airgun on display at IWA was the EdGun Matador R5M in .25 cal. It takes all the features of the Matador R5 and adds multishot capability (hence M) and front cocking. This offers extremely efficient air usage and the gun is built like a tank! There have been tests done on the R5M that you can find online, showing before and after it being run over by a Toyota Land Cruiser; after which it had no change in point of impact and offered the same tight grouping. Good luck trying that with other airguns.
Amazing Craftsmanship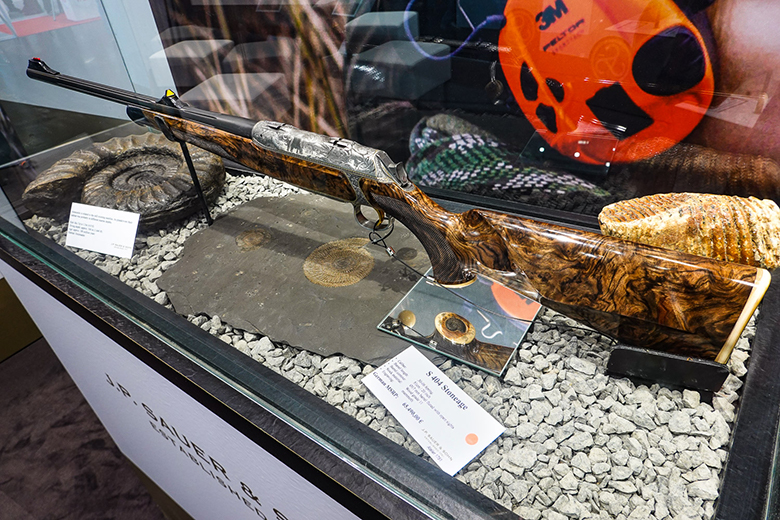 Last but not least, if you're looking to get hands on with high-class luxury rifles or shotguns, IWA is for you. The wood, engraving, heritage and craftsmanship in guns like Purdy, Holland & Holland, Westley & Richards, John Rigby, J.P. Sauer, Ludvig Borovnik and more is just mind blowing! Class just oozes from all of these firearms and some look like they belong more in a museum of contemporary art than in the field. Of course all them can and should be used as intended in the field, that is if your wallet is prepared to open up for one of these high-dollar masterpieces. Though I didn't purchase, I greatly enjoyed handling these amazing pieces of art.
IWA Conclusion
I hope you enjoyed my top 10 items from the IWA Outdoor Classics Show this year! I had a great time roaming the floor, finding all of the cool gear and interacting with all the great vendors.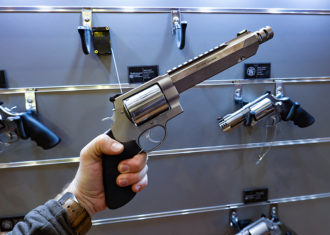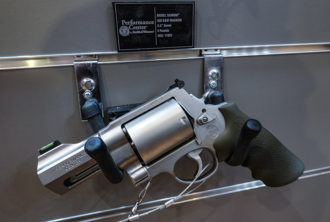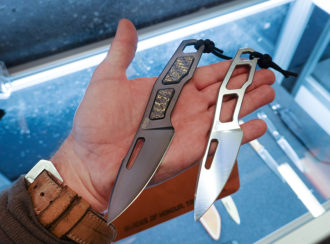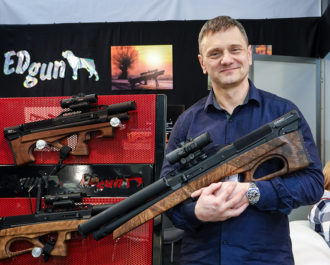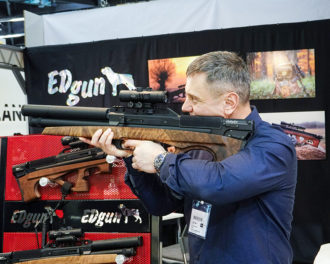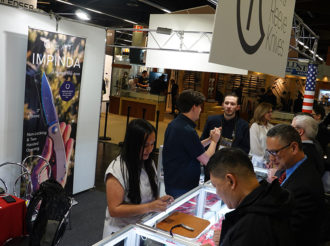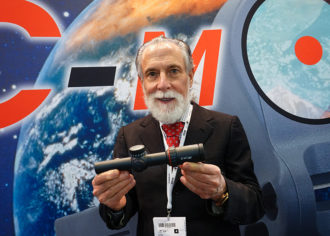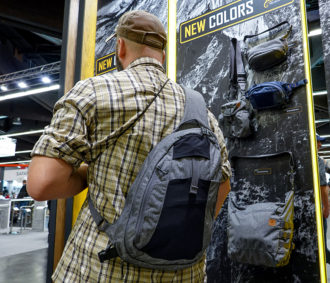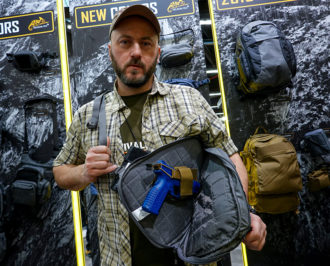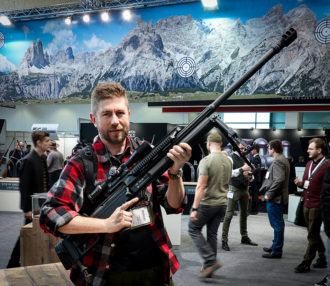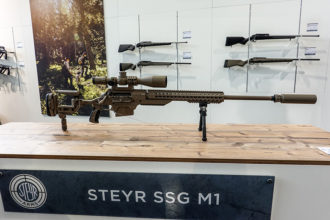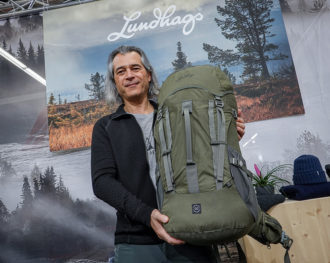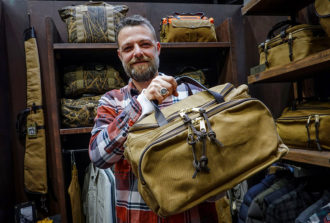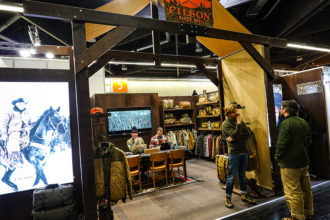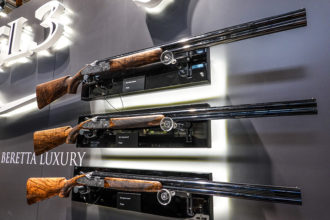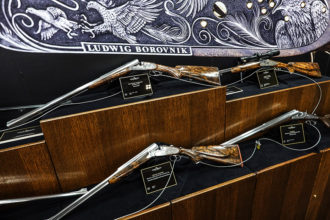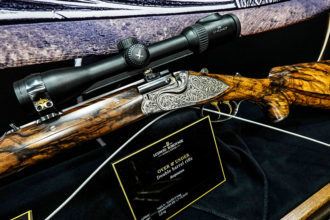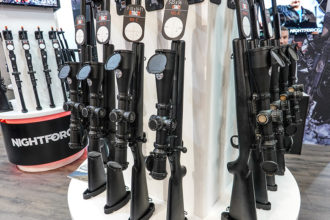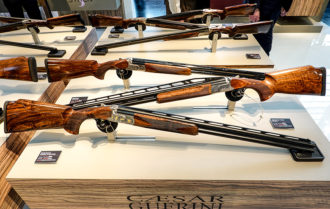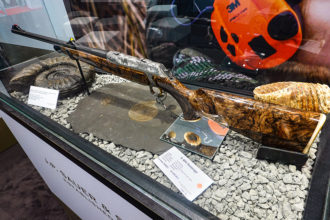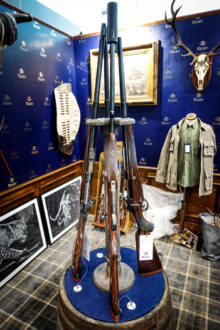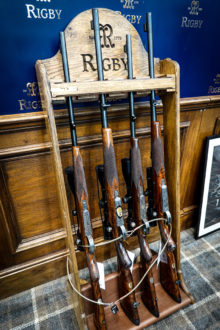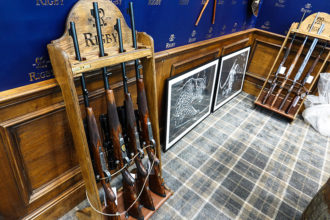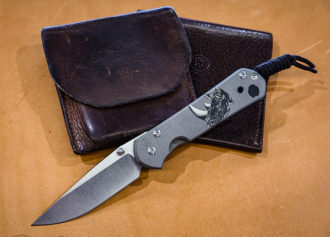 Editor's Note: Piotr Ma is an avid outdoorsman, adventurer, mountaineer and certified open sea sailor. As an enthusiast of quality gear, he's always seeking the most un-compromised and best performing gear available worldwide. He's also known as an edged tools specialist. Piotr was introduced to his adventurous lifestyle when he was 10 by his father, a certified sailor and alpine-style climber. Now he continues his family tradition and shows his kids how to live a full life in the great outdoors; teaching them survival skills, shooting and archery. These days, he gladly shares his 30+ years of outdoor experience with people around the globe from his current location: Poland, European Union.