Ridiculous Dialogue Illustrated No. 6
Ridiculous Dialogue Illustrated No. 6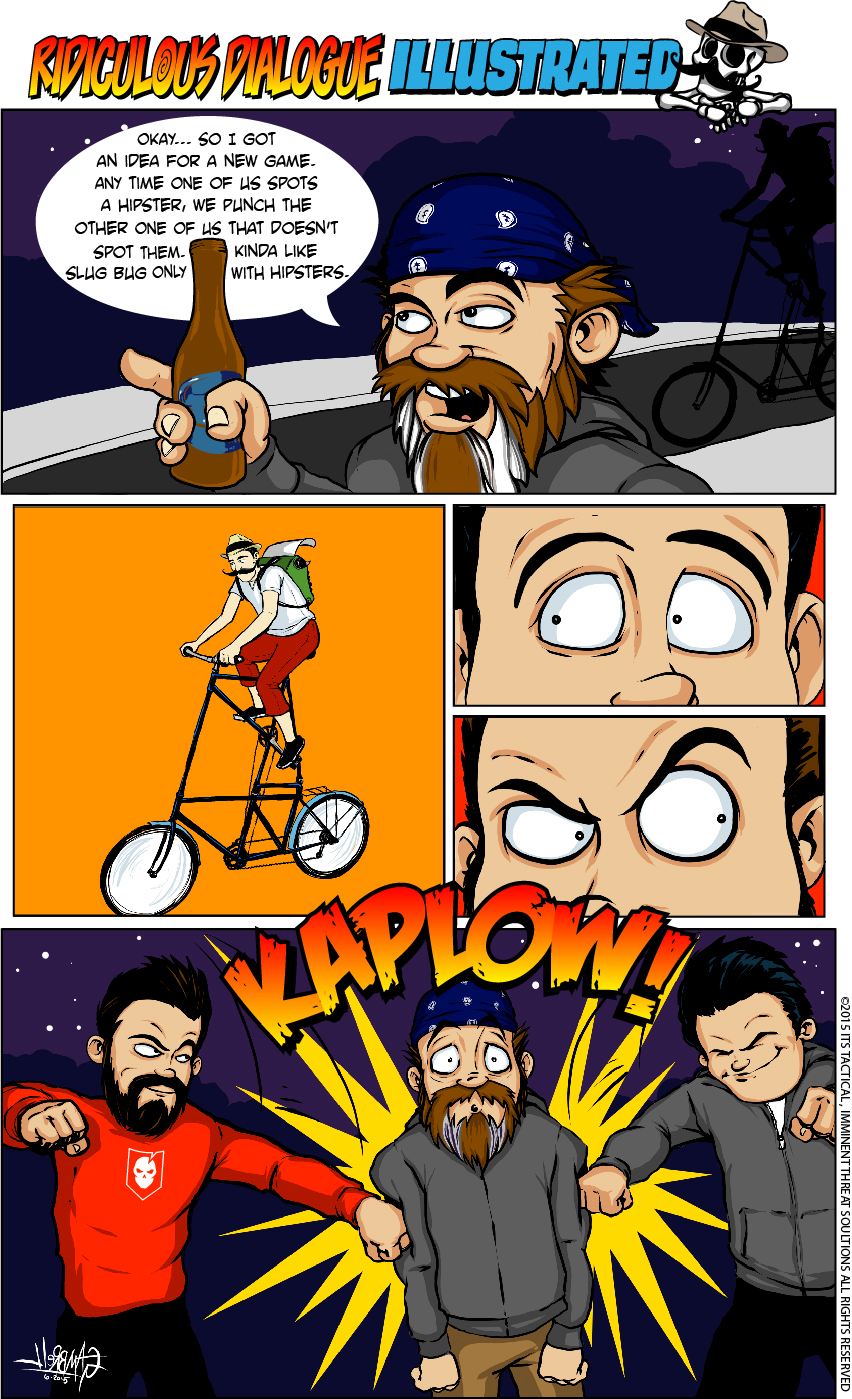 This month's Ridiculous Dialogue Illustrated was inspired by Matt's backfiring game of Hipster Slug Bug in Episode 24. Matt quickly found that downtown Fort Worth was lousy with Hipsters and his arms had the bruises to prove it.
Ridiculous Dialogue Illustrated is a selection of some of the best moments from our Podcast, Ridiculous Dialogue. It's a way to bring some of the inside jokes and adventures to life that we all share here at ITS. This is a monthly comic strip that we're sure our devoted podcast listeners will relate to and love.
For more insight into this month's strip, you can listen to Episode 24 below.