The Internet of Things: Technology of the Future and Devices Available Today
The Internet of Things: Technology of the Future and Devices Available Today
For years, many people have been waiting for smart homes to become a reality. Well guess what? This dream has officially come true, thanks to the Internet of Things (IoT). Ordinary household items have become smarter in recent years. It's now possible do things like turn your alarm clock into a coffee maker, ensuring you have a hot mug of coffee as soon as you wake up.
Smart technology also allows your thermostat to learn your behaviors and automatically adjust the temperature in your house based on your daily habits. With some devices, you can even remotely unlock your door to let the mail carrier drop off a package inside your house and lock it again once they've gone.
The Internet of Things may seem daunting, but it's possible that you already own and use at least one device enabled by this cutting-edge technology. In fact, one recent report states that a quarter of all US homeowners already own at least one IoT-enabled device. Today, we'll be taking a look at some of the technology behind the IoT and offering a look into some of the devices you add to your home right now.
The Technology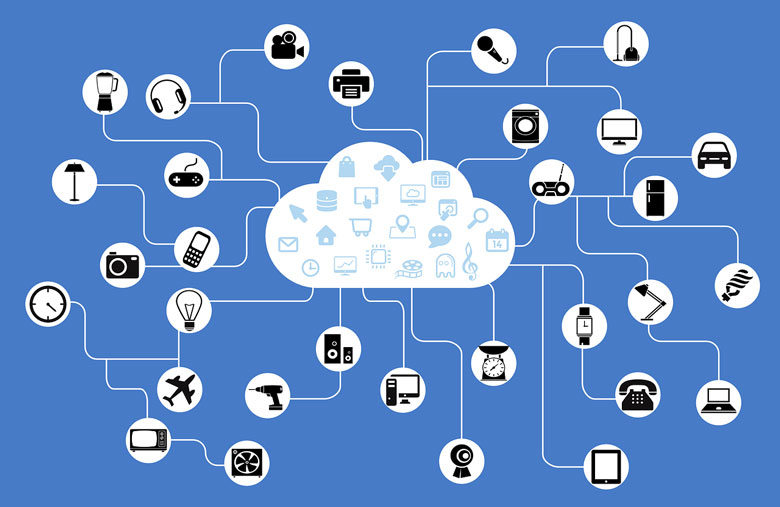 The Internet of Things is a term that describes the network of devices that work wirelessly to communicate with each other. Some devices that utilize this technology include smart door locks, smart home apps, Wi-Fi enabled lighting, smart thermostats and products like the Amazon Echo.
HowStuffWorks does a wonderful job explaining the complex processes behind how IoT devices work together. In basic terms, the Internet of Things is a collection of devices that gather, send and act on data in their surroundings using their processors, sensors and communications technology. In a process called machine-to-machine communication, these devices can gather and act on information sent from another IoT device. The main advantage of this technology is that for many tasks, human interaction isn't necessary. This is all made possible by the ubiquitous in-home networks and always connected status of the devices.
The IoT is here to stay and companies are putting a lot of capital into the its emergence, advertising and innovations. It seems there's a new release everyday for a smart gadget that makes our world look and feel more like the future we've seen in sci-fi movies. While this new tech is exciting, it also creates uncertainty and security concerns. This is why it's important to know what the IoT is and how it works before using the devices that will make life more fun and easier.
Below, we've gathered a collection of some of the great devices you can add to your network to make your home smarter and more capable.
Smart Door Locks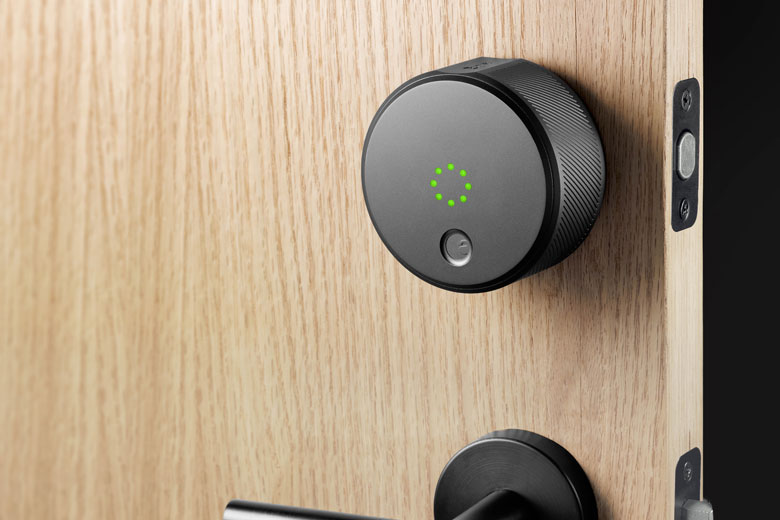 Keyless entry is one of the biggest innovations of smart home security in the past decade. These locks give you the ability to never get locked out again, while also monitoring your door from anywhere in the world.
Smart door locks offer the ease of automatically unlocking the door as you arrive and locking it as you leave. In addition, the inclusion of a doorbell camera will let you see who's at your door from the comfort of your couch.
Smart Thermostat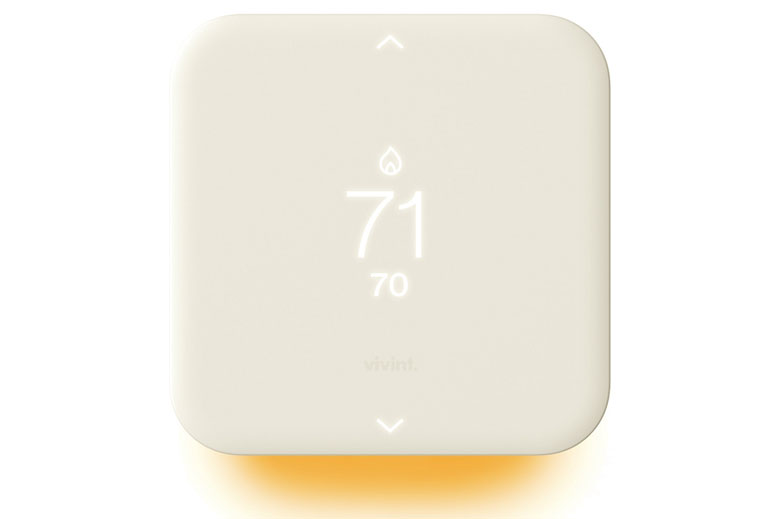 Smart thermostats let you avoid reaching for a blanket when you're trying to enjoy a movie. With a little help from in-home IoT, these devices are incredibly easy to use and offer dozens of benefits over a traditional thermostat. For example, Nest makes sure you'll save as much energy as possible by turning down the temperature automatically when you leave the house.
Smart Lighting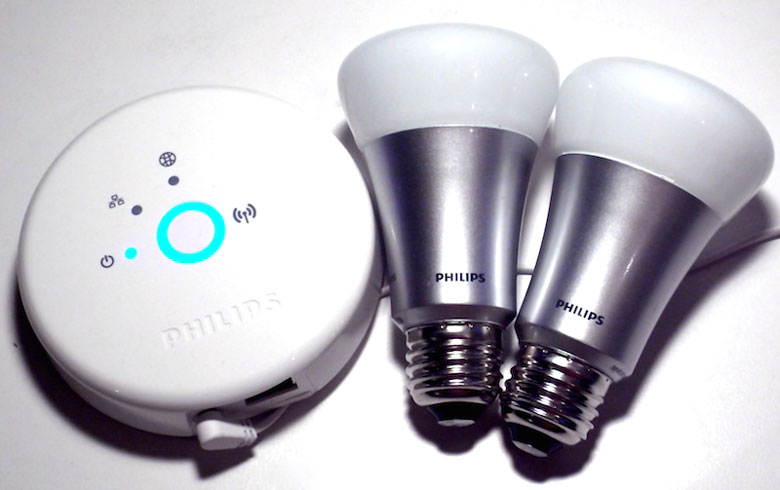 When it comes to lighting your home, smart lightbulbs offer limitless possibilities, from changing a room's color to adding extra security to your home. A standout is the Twist smart lightbulb. It includes an AirPlay speaker, adding a two-in-one feature that will impress at any event. Imagine automatically dimming the lights while simultaneously changing the music.
Smart Plug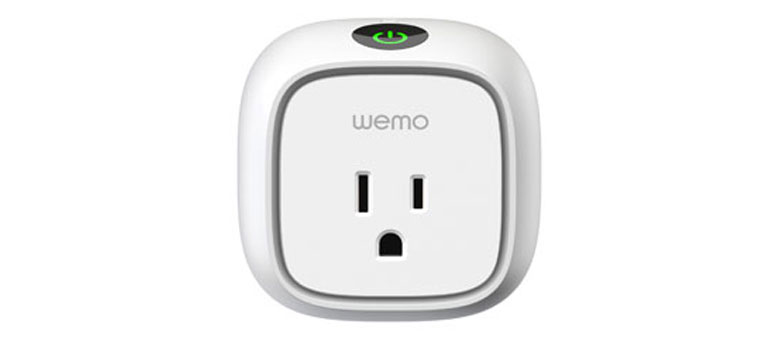 The Belkin Wemo Mini Smart Plug lets you manage whatever is plugged into it, all from your smartphone or tablet. You can gain real control of your home with these smart switches. Once anything is plugged in, the Wemo and IoT work together to let you turn the device on or off; whether you're at work, on vacation, or in the other room.
Smart Gardening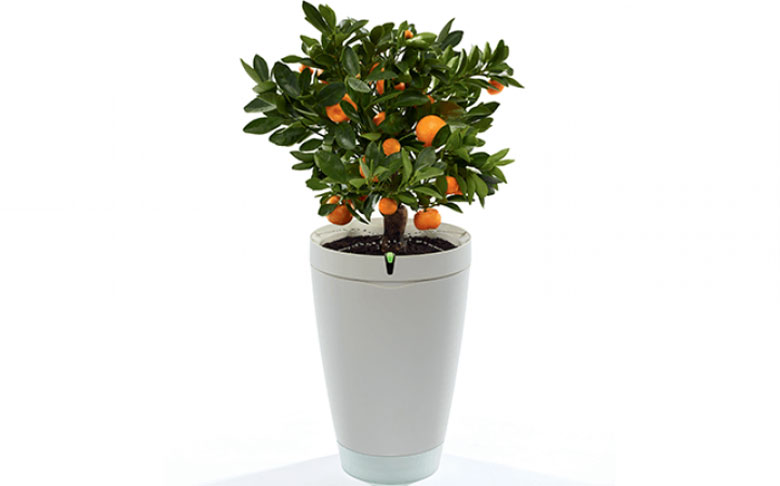 If you have a love for gardening or surrounding your home with greenery, smart flower pots will tend to your plants' needs and give them the perfect amount of water every time. The pots have built-in sensors that track how your plants are doing 24/7 and will only water when your flora needs the moisture. They'll even send data about your foliage to the app, which will let you know if it's craving more sunlight or if it's too hot or cold.
Smart Energy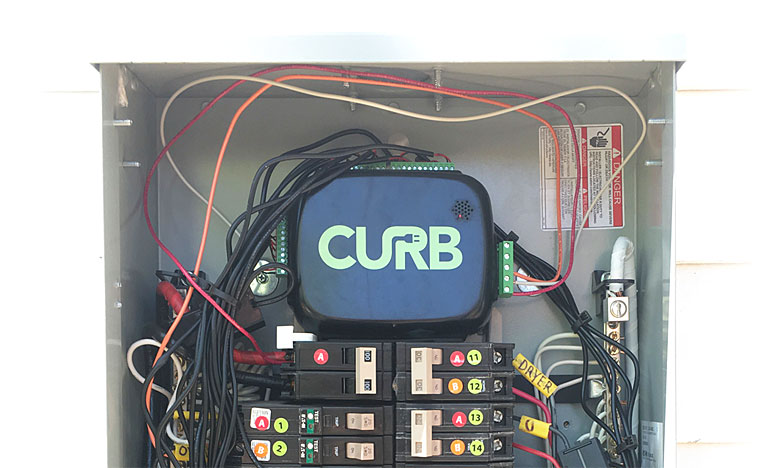 Home energy consumption is something that's always a mystery until the energy bill arrives in the mail. Curb Energy uses the IoT to give you real-time notifications on how much energy your house is using at any given time, ensuring that you stay on budget and reduce your carbon footprint. 
Conclusion
The Internet of Things allows you to control all your gadgets with nothing more than the touch of a finger. With all your devices connected together, your home can be smarter and allow you to do things like save money and time. What are your favorite IoT gadgets?
Editor-in-Chief's Note: Scott Bay is a Digital Journalist that reports on the latest technology trends. He specializes in travel, design and the Internet of Things. He also dabbles in furniture design and if he's not working, he's traveling. You can keep in touch with Scott on Instagram!