The Arc'teryx Chamonix-Mont Blanc Adventure: Driving Innovation and Safety Forward
The Arc'teryx Chamonix-Mont Blanc Adventure: Driving Innovation and Safety Forward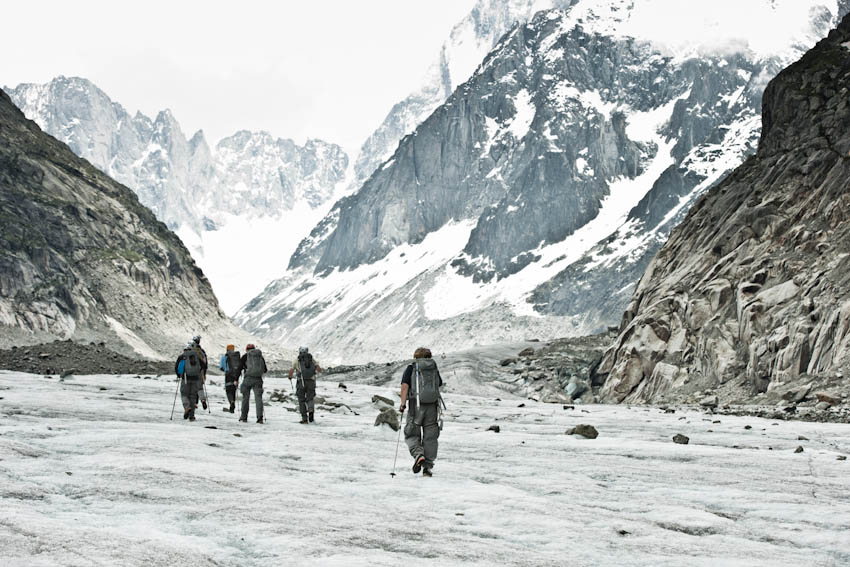 Along with the Performance Footwear Launch that ITS was invited to by Arc'teryx LEAF, I've also spent the past few days in Chamonix, France getting to truly know Arc'teryx as a company and understanding their values, vision and why they've become one of the most innovative outdoor companies around.
You may be wondering why we were invited all the way out to France to learn more about an outdoor brand headquartered in Canada, so I hope that this article will explain how the visit allowed me to truly see the whole picture of Arc'teryx.
During this all-encompassing trip, I witnessed a brand new category for the Arc'teryx being unveiled, learned about the intricate details that go into all the products they create, saw how the company works with all varieties of end-users and just how much these relationships mean to them, as well as getting hands-on with the latest Arc'teryx LEAF (Law Enforcement & Armed Forces) products to evaluate them for myself in the environments they were designed for.
While the LEAF division is unique and innovative in its own right, Arc'teryx at its core is an outdoor company founded on design, craftsmanship and performance. While these three pillars aren't necessarily game changing on their own, it's how Arc'teryx applies these into everything they do that differentiates them from their peers.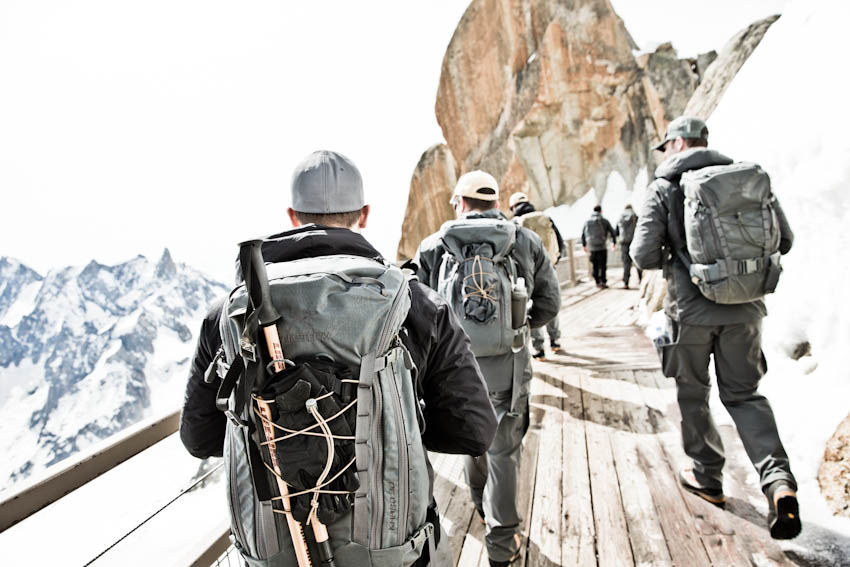 Design
While the aforementioned pillars make up the foundation of Arc'teryx, they're first and foremost a design house. With functional and minimalist product designs that often start as personal mandates from employees or end-user requirements, their team stays engaged, motivated and on the leading edge of innovation.
Headquartered in Vancouver, BC and being 15 minutes from the backcountry certainly helps Arc'teryx to provide a think tank in close proximity to their employee's playground of choice, many of whom are end-users themselves.
Fostering their employee's product ideas that come about from this is yet another way that Arc'teryx has moved design forward and stayed human-centric. Most of their products start off as these personal mandates, which can be a simple realization that if they only had "this," then their experience would be improved. These mandates can also potentially benefit all those that share their enthusiasm in the outdoor world as well.
Here's a look at the history of Arc'teryx and their innovation:
1990 – Born outside Vancouver, BC, the company is first called Rock Solid Manufacturing.
1991 – The Arc'teryx name is adopted out of a contraction of Archaeopteryx Lithographica, the first flying bird.
1992 – The first products were sewn climbing goods. In 1990 the first shaped, 360˚ thermomolded climbing harness, the Vapor, was introduced.
1994 – Originally started in a household basement, the first factory/office was in a converted garage and dilapidated industrial building.
1994 – The award winning Bora backpacks are unveiled. Vapor thermomolding is utilized to create anatomically shaped hip belts and back panels for backpacks.
1995 – GORE-TEX License Acquired.
1997 – Arc'teryx outerwear unveiled after four years of development and advanced construction.
1997 – The WaterTight zipper is invented by Arc'teryx, as are microseams featuring 16 stitches per inch (twice industry standard), reducing overlap and increasing strength.
1998 – Arc'teryx works closely with other textile manufacturers like their 1998 collaboration with Polartec that results in a new apparel category: the softshell. The first commercially available GORE-TEX jacket with waterproof zipper introduced.
2000 – Entering the ski and snowboard market, Arc'teryx develops the Sidewinder Jacket, with the world's first molded 3D curved zipper.
2004 – Arc'teryx enters the US Military ILBE Project with a militarized version of the Bora 90 with MOLLE. Arc'teryx LEAF (Law Enforcement & Armed Forces) is formed.
2006 – Advanced Composite Construction (AC2) is a superior textile formation that results in lighter but extremely durable and weather resistant packs.
2007 – GORE-TEX Pro Shell is introduced and becomes industry standard.
2009 – Removing the weft fibers and using the warp fibers for load support, the award winning WST harnesses are introduced.
2010 – Another textile development partnership creates Phasic base layers for ski touring and alpinism.
2011 – Arc'teryx introduces Veilance, bringing the technical performance and comfort of outdoor apparel to the urban arena.
2011 – Tri-Dex Gloves are released with a layering system design and trilobial finger construction to provide full-dexterity to waterproof gloves.
2013 – Arc'teryx expands its Canadian Head Office in North Vancouver housing over 500 employees and opening it's second brand store.
2014 – Arc'teryx footwear debuts, featuring durable laminated construction and superior climate control with GORE-TEX and separate liners highlighting the Arc'teryx Adaptive Fit.
Arc'teryx innovation is much more than great ideas though, they still need a supportive and skilled team to take a great concept and turn it into reality. All this while ensuring they understand their customers needs at the same time.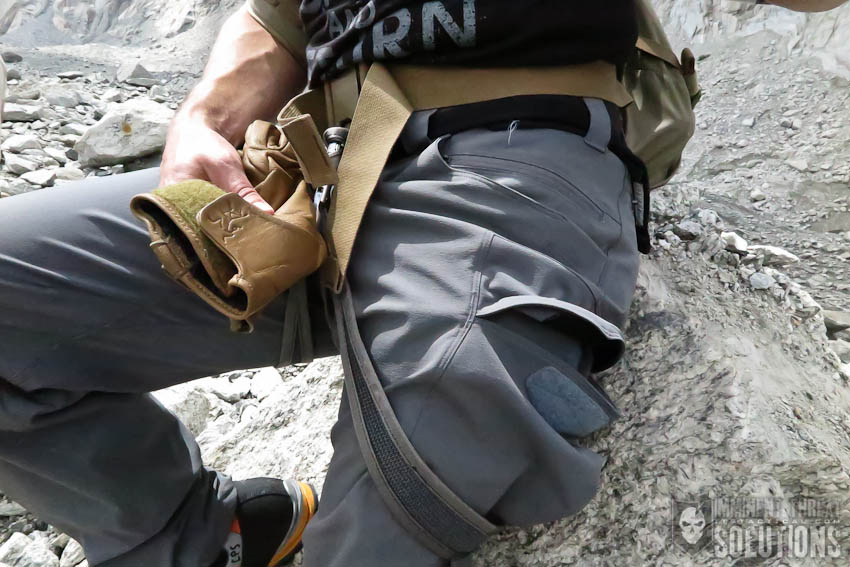 Craftsmanship
Surrounding themselves with people that are passionate about what they're doing is paramount to the ideology at Arc'teryx. They use the highest standards of construction and the most advanced materials available to create their products.
If those advanced materials don't exist for a project, they create them. In fact, they even employ an in-house machinist staff to create the machines needed to produce the products before they go into manufacturing. I've learned a lot about material construction over the past week and have really "seen" the difference under a microscope.
GORE-TEX products not only provide waterproofing of garments, but also allow you to breathe as well. In typical construction there's three layers to contend with. The face fabric, GORE-TEX membrane and the backer fabric. The role of the face fabric is to protect the GORE-TEX membrane and allow it to do its job. If the threads of this face fabric "float," or even become broken, it can compromise the integrity of the piece and allow it to "wet out," exposing the GORE-TEX membrane. If water collects on the surface, the GORE-TEX can't do its job to allow moisture escape.
The innovation of Arc'teryx face fabrics are what set them apart from competitors who rely solely on DWR finishing treatments to keep their face fabrics from wetting out. Arc'teryx creates face fabrics that can handle velcro being scratched against them without breaking fibers. We had the chance to observe the before and after with a gamut of fabrics under a small USB-powered microscope.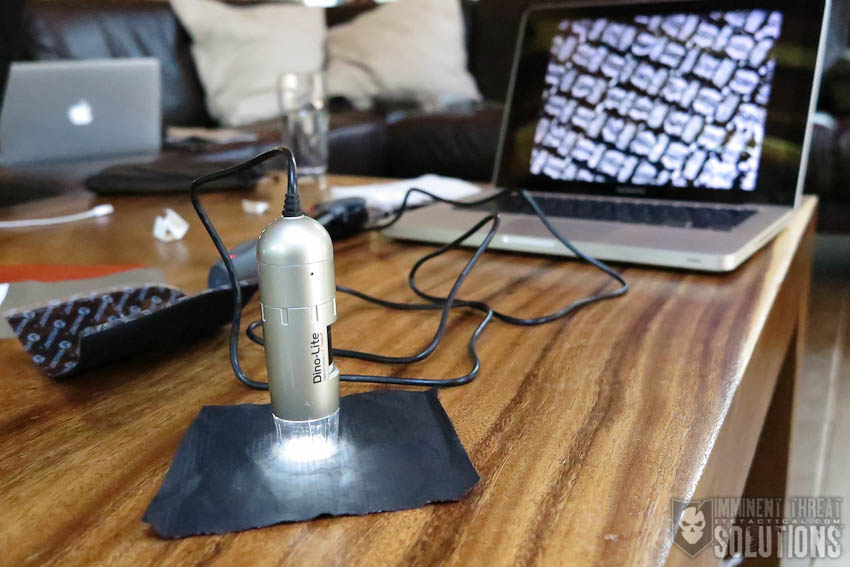 A good analogy is to think of face fabrics like the moat to the castle. The backing fabric is also just as important, as it prevents contamination of the membrane from the body side.
Breathability is paramount, which is the evaporation of moisture that passes through the garment. An effective layering system must stop water from entering and allow moisture to escape. Your body is its own micro-climate that's trying to cool you through evaporation and you have to let that moisture escape. If not, condensation can build up and cause cold, wet and miserable conditions.
Performance
So how does all this great innovation and craftsmanship tie together? I feel that it's best summed up with the mission statement of Arc'teryx LEAF: "Products that last longer, work better, have the best value and keep you safe in the elements." Basically when you're not cold, wet and miserable it allows you to better focus on the task at hand.
Arc'teryx creates technical products that break down the boundary between you and the elements. Before I get into how I witnessed this in action wearing the latest and greatest from Arc'teryx LEAF, I'd like to talk more about the reason I went halfway across the world to see this for myself.
Each year, Arc'teryx hosts their Alpine Academy in Chamonix, France. It's a chance for people of all different levels to get training in clinics like these below:
Acclimatization Clinic
Suunto Navigation Clinic
Glacier Preparation
Basic Rescue Course
Technical Mountaineering Education
Alpine Photography
Glacier Tour
Hilleberg Overnight Bivy Course
Multi-Pitch Rock Climbing Education
Alpine Climbing
First-Aid and Mountain Rescue
High Altitude Medicine
Dry Tooling and Mixed Climbing
Improvised Rescue on Alpine Climbs
Rock Climbing Techniques
Women's Glacier Tour
Introduction to Ice Climbing for Women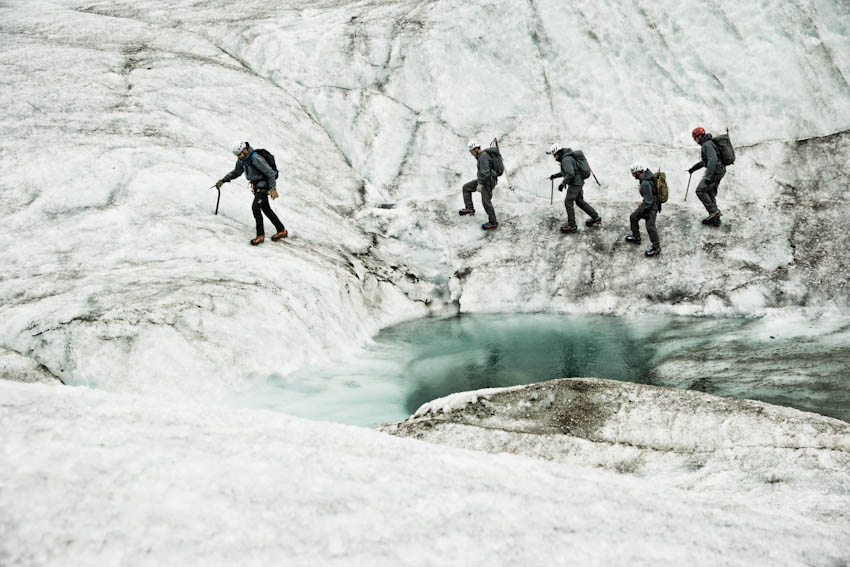 To see what Arc'teryx has brought to Chamonix, the alpine mountaineering capital of the world, is impressive to say the least. Not only are they helping to teach others in some of the most beautiful and challenging environments around, they're also putting their products to the test for all to see. There's nowhere more extreme for the kind of activities that Arc'teryx develops products for. Even if you don't own their products, the Alpine Academy offers the opportunity to demo their gear and decide for yourself if it's worth it.
That's the first thing I usually hear from people when we get on the subject of Arc'teryx clothing. "It's too expensive." I completely understand where they're coming from, but the real question is what's quality worth to you? What's a product from a company that's leading the charge in innovation and development in every category they enter worth? This is of course up to the individual consumer and you might think me biased, but if our team at ITS didn't already have experience in and believe in Arc'teryx products, I wouldn't be writing my experiences here to share with you.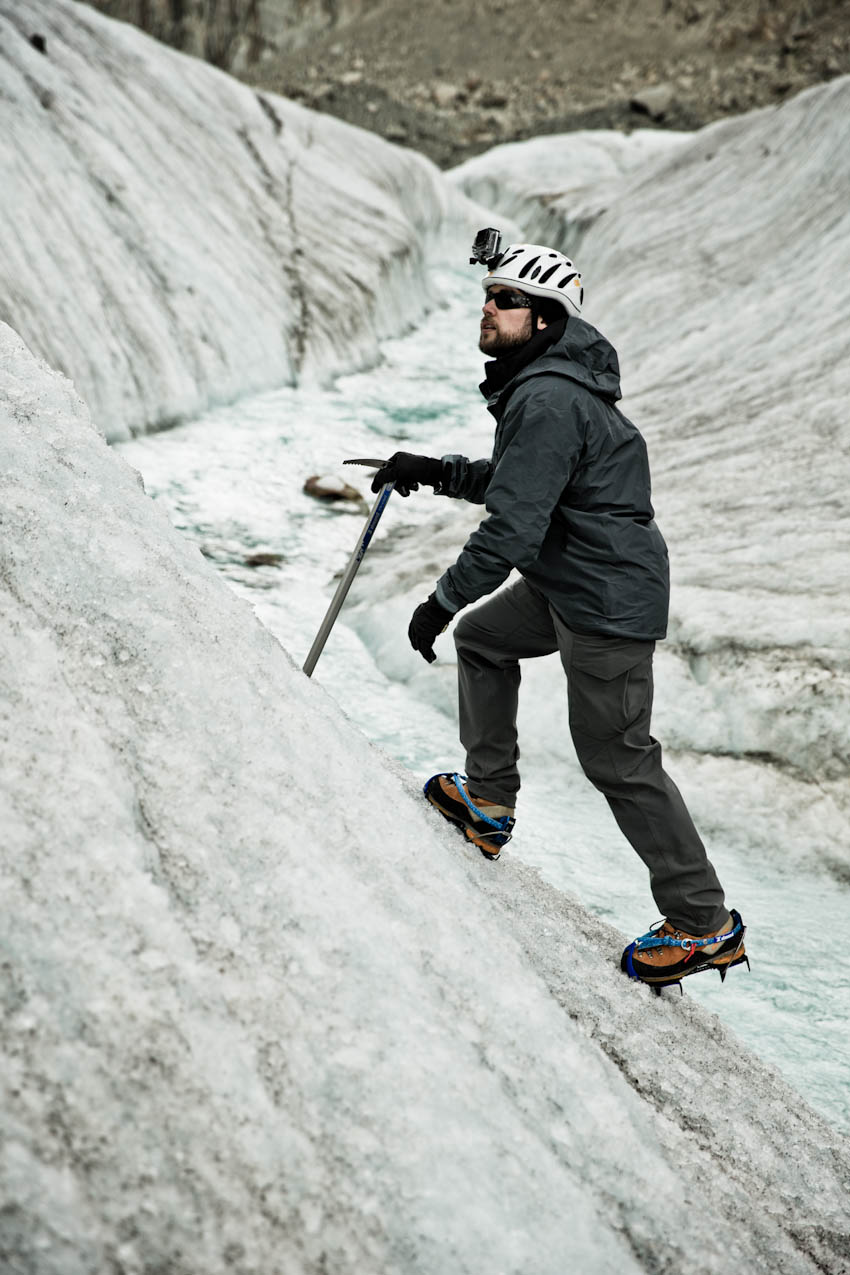 I already thought highly of Arc'teryx products and have seen over and over again how well they work and handle everything I've thrown at them, but after everything I've experienced that I'll share in the remainder of this article, I won't think twice about purchasing anything again, provided I can afford it. I'm being truthful too when I say that I've been there looking at prices online and let that be my reason for looking elsewhere. "Buy once, cry once." It's something my grandfather told me a long time ago and I've always remembered it.
Arc'teryx LEAF
In the beginning, Arc'teryx LEAF was merely taking products from the outdoor side of the house and giving them a new colorway for Law Enforcement  and Armed Forces. Now with their ability to produce each new piece from the ground up, LEAF is seen as an advanced development department for Arc'teryx as a whole.
Along with the ILBE project mentioned earlier for the US Military, the Arc'teryx Knee Caps were the first product to get adopted. Another example is the H-150 LEAF Riggers Belt, which came from military guys taking the R-350 Rappelling Harness and chopping off the leg loops to use it as a Rigger's Belt.
In Chamonix, we had the opportunity to test out some of the latest to come out of Arc'teryx LEAF. Being summer, temperatures in town ranged anywhere from sunny and 70 to rainy and chilly. Up in the mountains at elevation was a completely different story.
Our first adventure took us to the top of the 12,602 ft. Aiguille du Midi via cable car and offered a 360 degree view of the French, Swiss and Italian Alps. Mont Blanc was incredible to see with my own eyes and a peak that's on my bucket list to summit one of these days.
We were guided by two Commanders of the French CNISAG (Center National Instruction Ski Alpinism Gendarmerie). This unit is in charge of training the PGHM (Peloton de Gendarmerie de Haute Montagne) or high mountain rescue unit of the Gendarmerie (French Military). Basically, when people get into trouble on the mountains of Chamonix, these guys come to the rescue. They're also one of the busiest mountain rescue groups in the world and have had over 7,000 rescues in the last seven years.
Our next stop after the the Aiguille du Midi was a train ride to the Mer de Glace (Sea of Ice) for a Glacier Hike. The Mer de Glace is the longest glacier in France and is located on the northern slopes of Mont Blanc. It stretches roughly 4 miles long and 660 feet deep.
During our hike, again led by our PGHM guides, we encountered everything from negotiating large granite formations, to utilizing crampons and ice axes to traverse large ice walls. The views were spectacular and the temperature differences allowed me to really get a chance to put some key pieces of the Arc'teryx LEAF line to the test.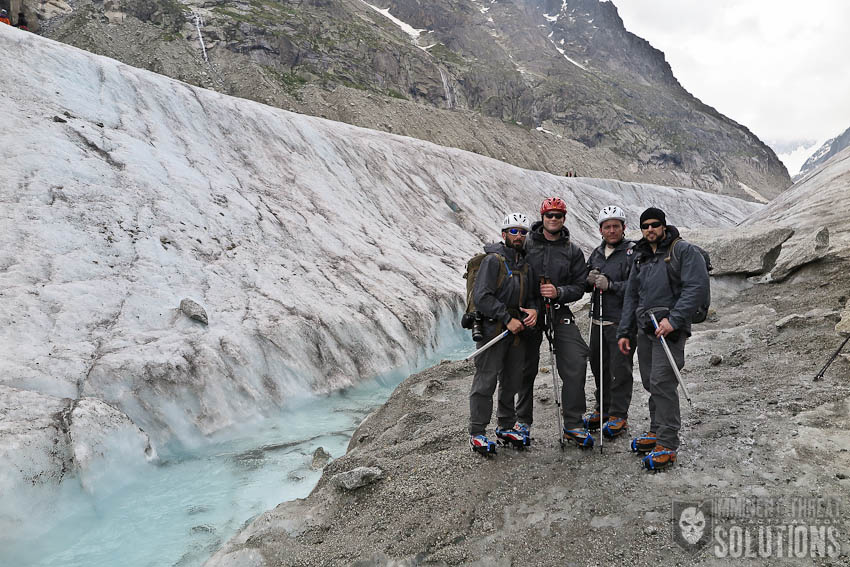 Starting out, I was in a half-zip wool blend long-sleeve top and LEAF Gen 2 Combat Pants held up by a LEAF H-150 Riggers Belt. I progressively built onto the clothing by first adding a LEAF Atom LT Hoody as it got colder, to eventually layering over that with a LEAF Alpha LT Gen 2 Jacket when the rain rolled in.
I found the Arc'teryx clothing regulated my internal temperature as advertised, keeping me dry at my core and pushing my perspiration through the Atom LT Hoody and eventually out the Alpha LT. Despite the cold of being right on the ice, I was definitely working up a sweat with our movement.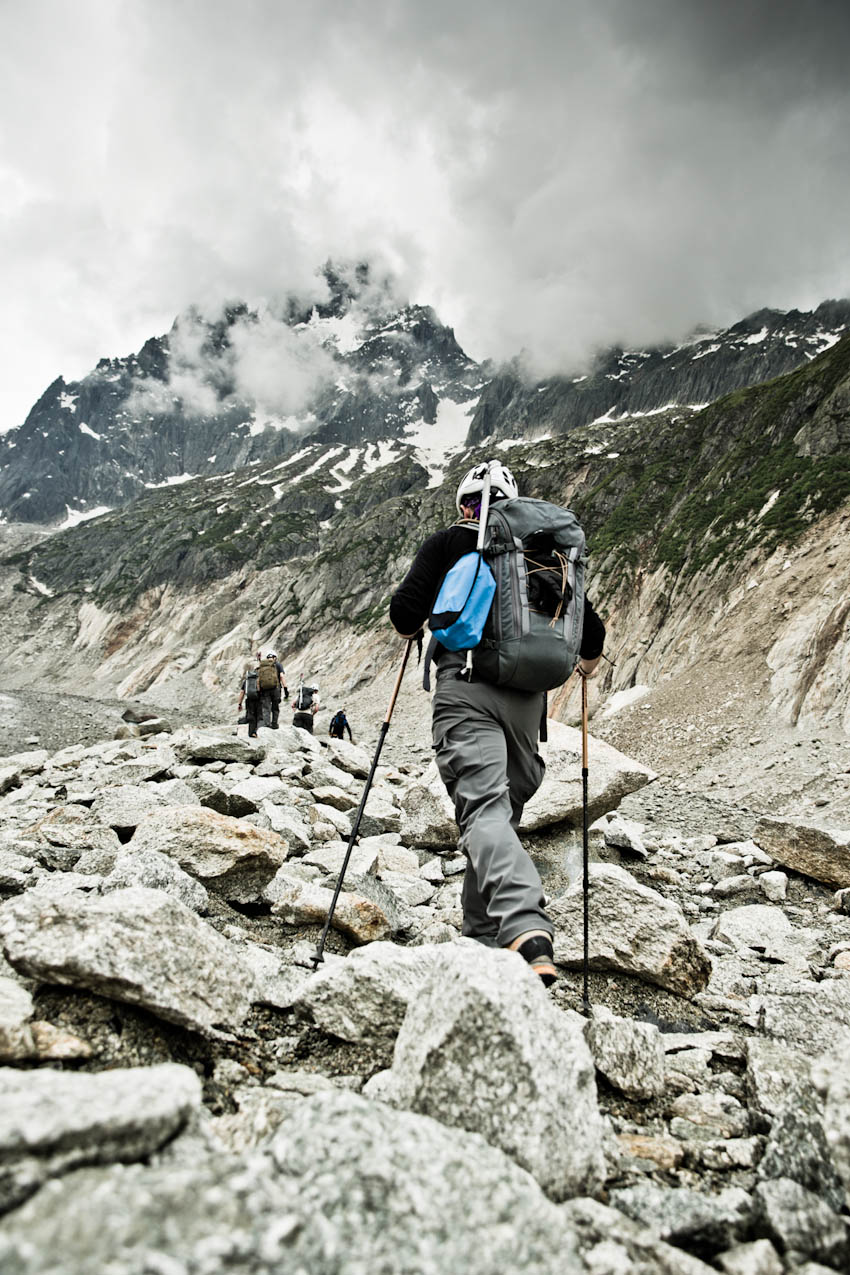 Additionally, my equipment and layers were packed inside a LEAF Khard 30 pack, which I felt did a good job of providing a stable platform to work out of. These initial impressions of the equipment I utilized will also be followed by a more formal review.
Building Relationships
The next day after our glacier hike, we had another unique opportunity to sit down with our new PGHM friends to learn about how Arc'teryx has been able to build their relationship with this important organization by providing them with SMU (Special Make-up) product development.
A new Patrol/Rescue Vest has been in development recently that will allow them to have their gear on them and not have to carry around a separate pack. Currently they carry a pack that could potentially become a dangerous problem by getting tangled up while they're being lowered out of their rescue helicopters on the winch.
The vest is still in the prototype phase and getting feedback from the field. It features a radio pouch with ability to change frequency without removing it from the pouch. It's also compatible with wearing a harness. The key to the system is eliminating a separate rope throw bag that holds 20 meters of rope for rescue. With the vest, this bag is now integrated into the back of the vest and can still be removed to throw it if necessary.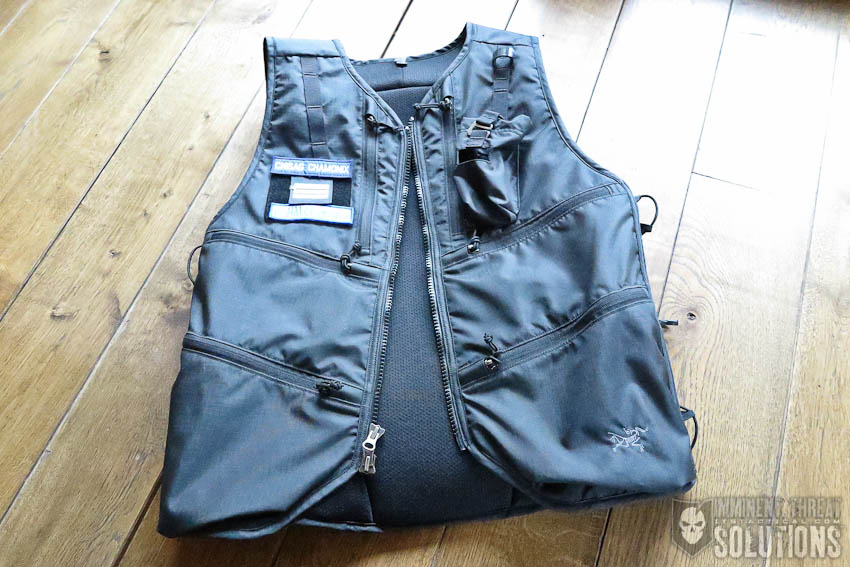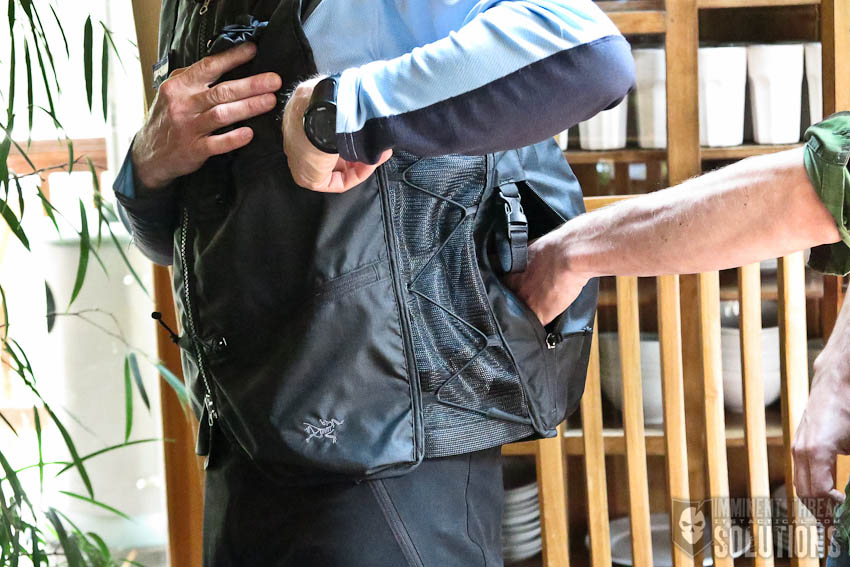 While the gear is the most visible aspect of the Arc'teryx relationship with the PGHM, it's so much more than that. It allows Arc'teryx to work with a top tier rescue group to develop products that help them to do their job better and continue to innovate. On the PGHM side, it allows them to continue to drive the safety of their organization forward and if possible, give these new products the name of someone in their organization that's been lost during a rescue attempt.
One of our PGHM guides, Captain Olivier Fernandez summed it up amazingly and what follows is my interpretation of his summary:
The spirit of the rescuer is not about being the best. The PGHM rescuers are only human and they do a job that they love. It's not a job in the traditional sense, but a dedication to a passion for helping their fellow man. Partnerships like this with Arc'teryx help them to be better in their work and allow them to go home to their families at night. They feel rescuers in every country share this same spirit and working for the man next to them.
They don't see partnerships like this one with Arc'teryx as commercial relationship, but as friends working together to build products to help them do their jobs better and drive the safety of their organization forward for the future. If they can also use this as an opportunity to name the equipment created after a friend they've lost in the line of duty, even better. This exact naming convention was used during the development of the TSL Rescue stretcher named after Franco Garda, an Italian guide lost in the line of duty.This is about everyone at the PGHM and the goal is to keep them safer in the line of duty.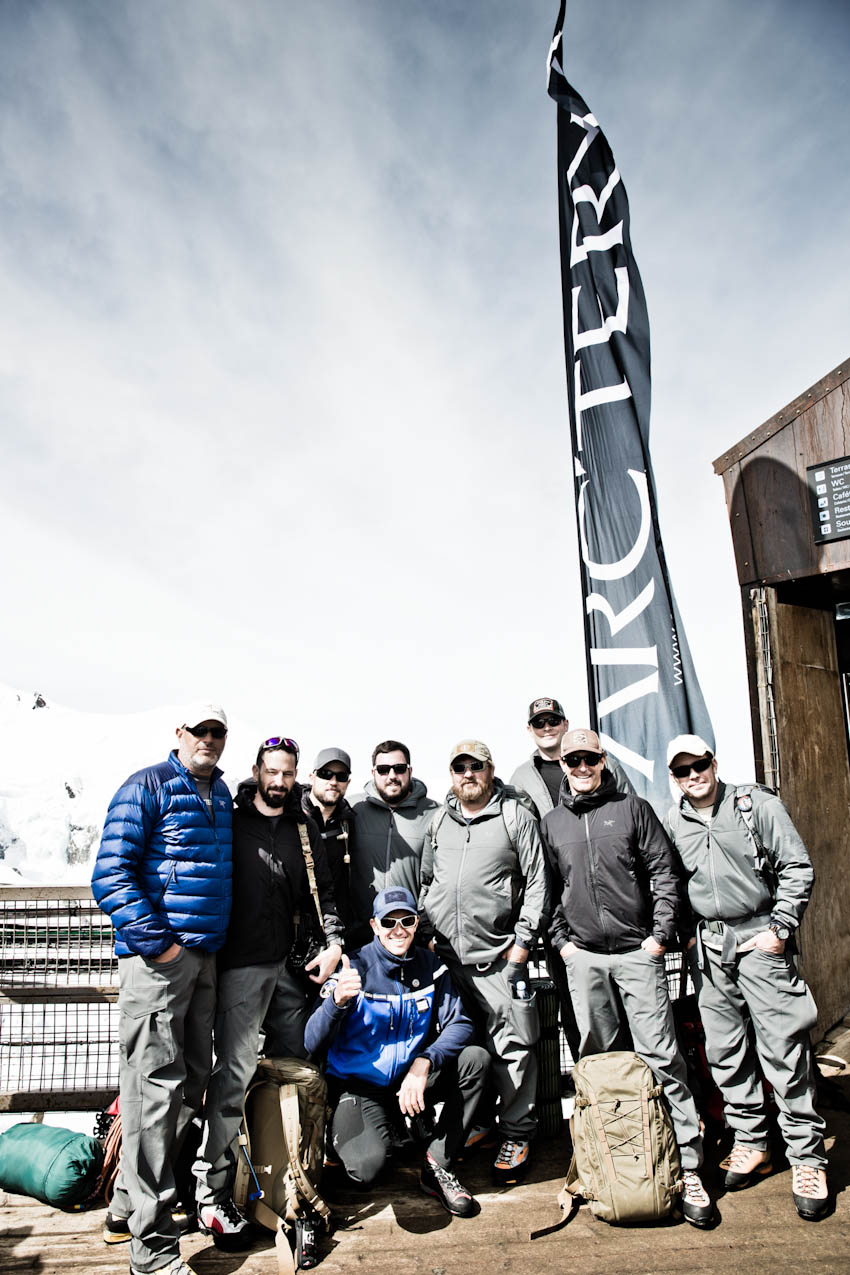 Reflection
To see all these elements of Arc'teryx come together on this trip was truly impressive. They're doing great things at Arc'teryx and making a real difference to those around them.
They're creating purpose that matters from their pillars of design, craftsmanship and performance each and every day. Every person I've had the pleasure of meeting at Arc'teryx has shared the same passion; helping their fellow man and driving innovation.
A huge thank you to Marc Elbaz at Arc'teryx LEAF and Chris Denny at Denny, Ink. for this opportunity; Martijn Blanes and James Bronson at Arc'teryx, Capitaine Olivier Fernandez and Capitaine Olivier Renard of the PGHM for their friendship; my peers Eric Graves of Soldier Systems Daily, Rob Curtis of Military Times and Gear Scout, David Reeder of RECOIL Magazine and Chris Mudgett of Guns & Ammo, here's to the Wolfpack!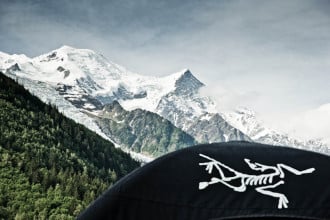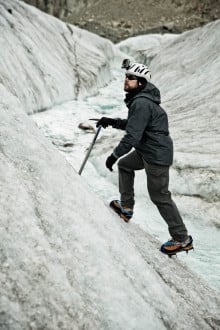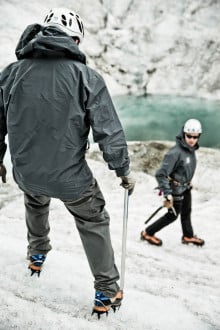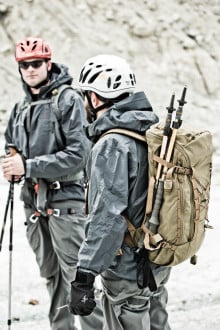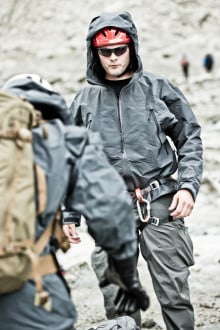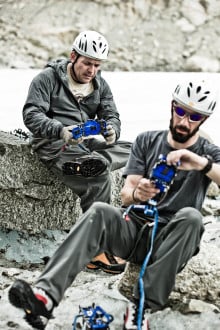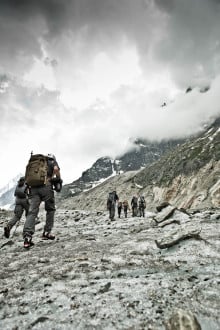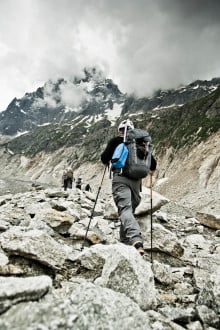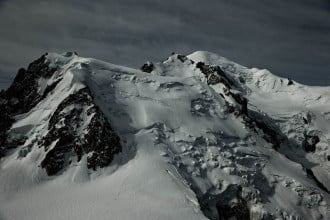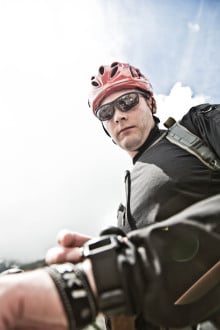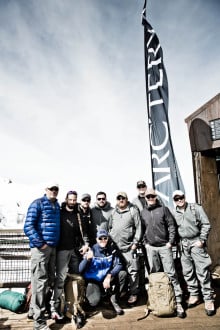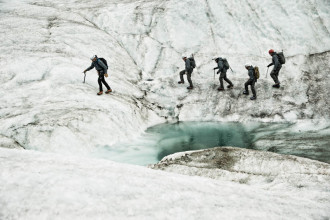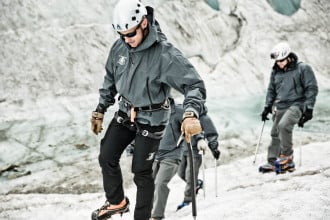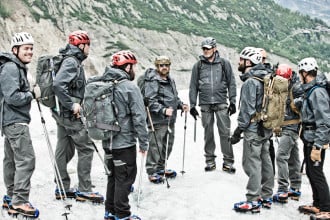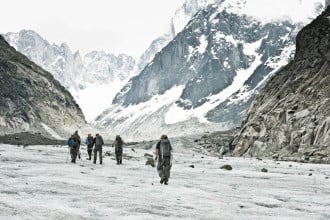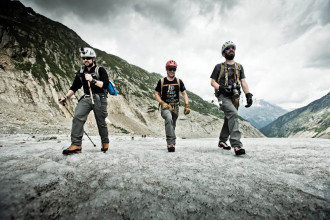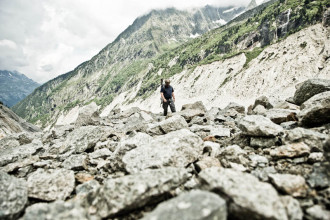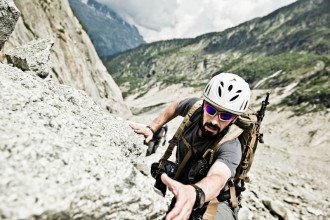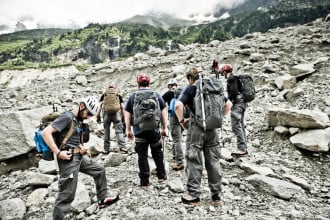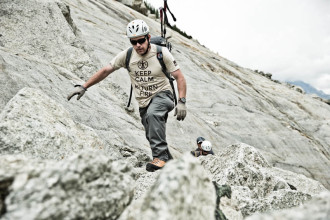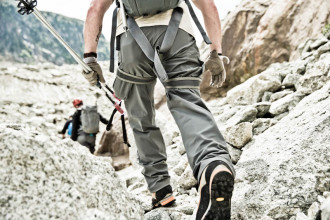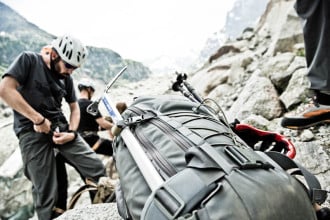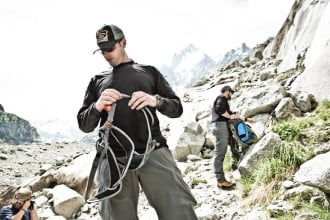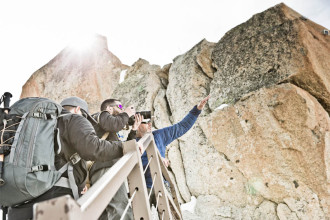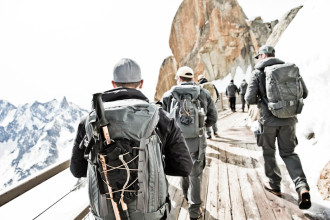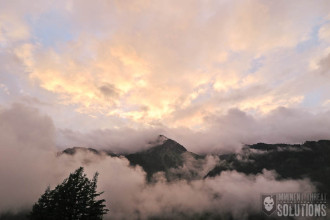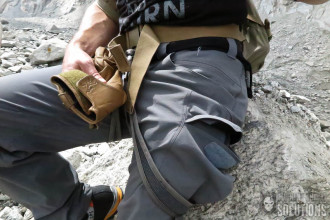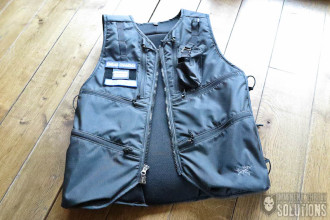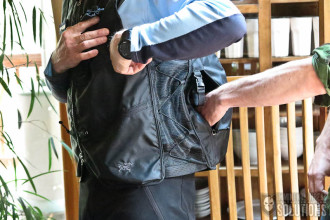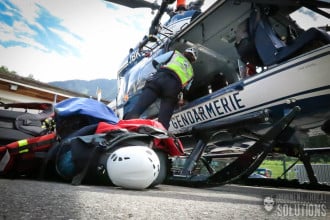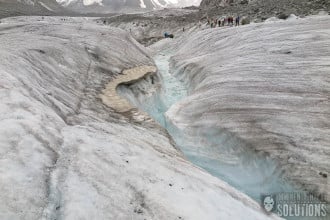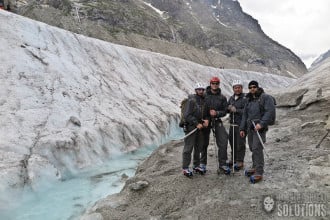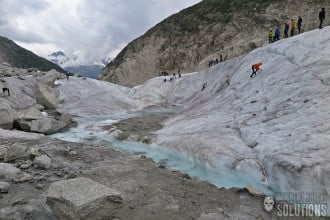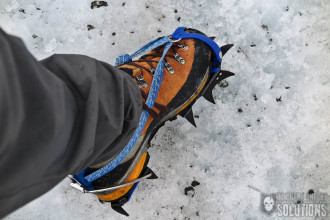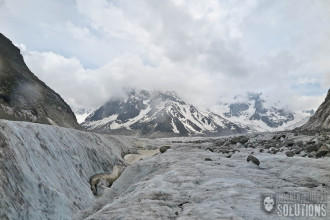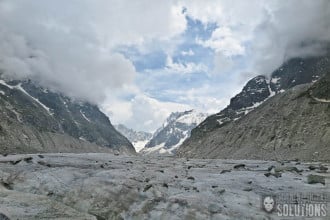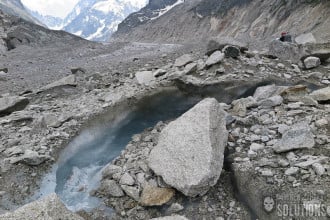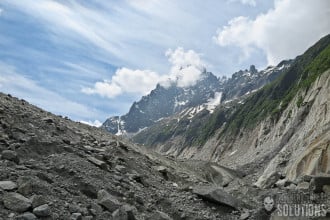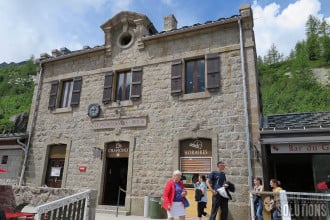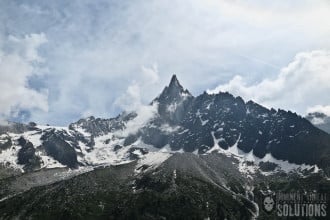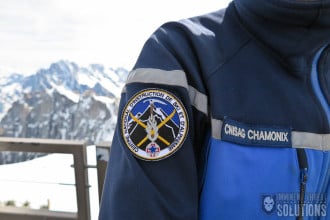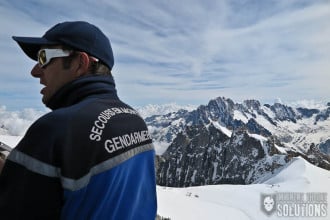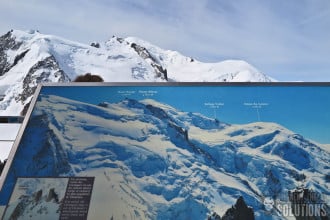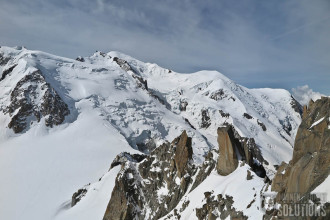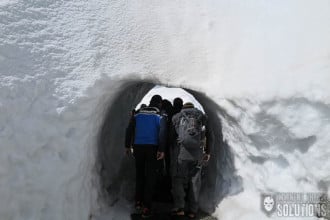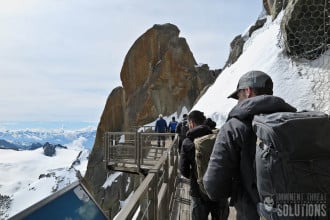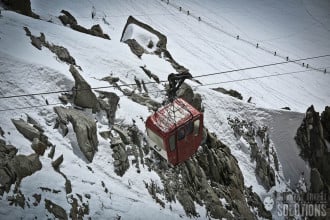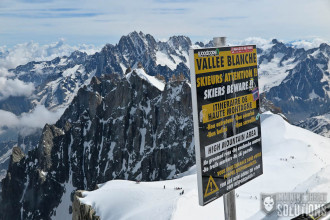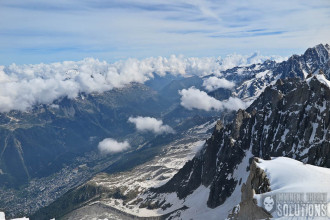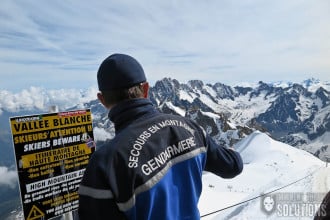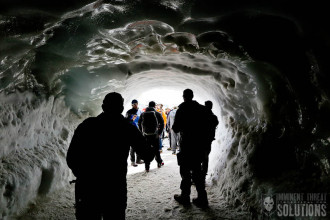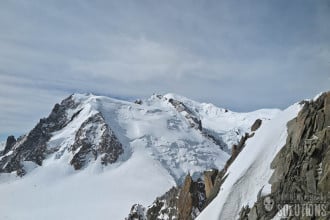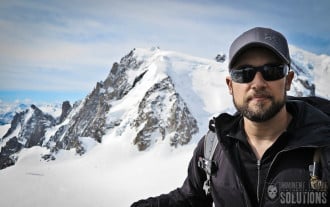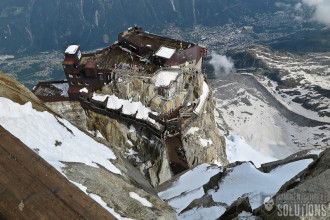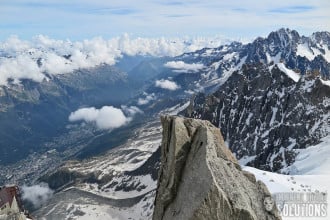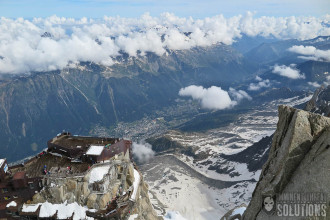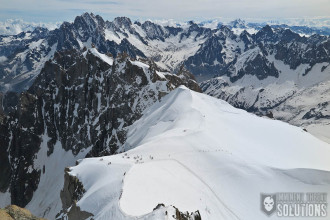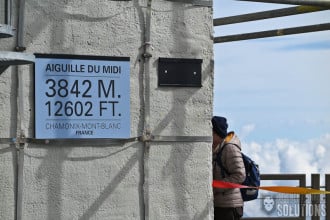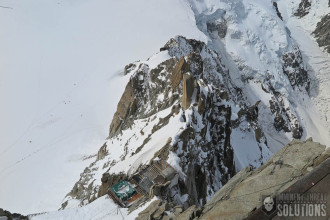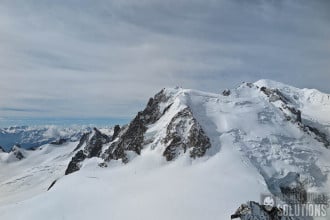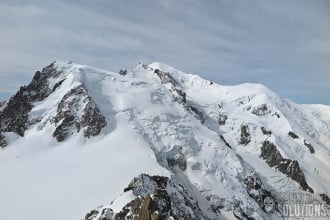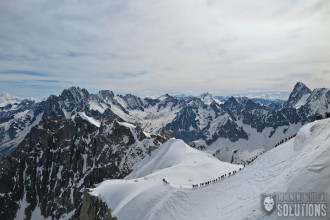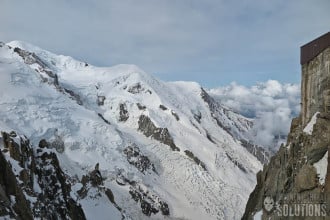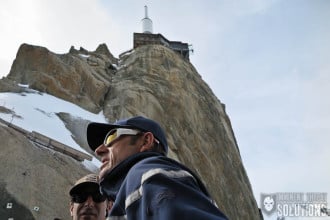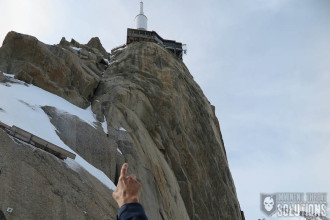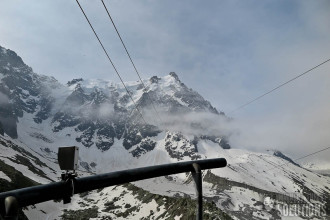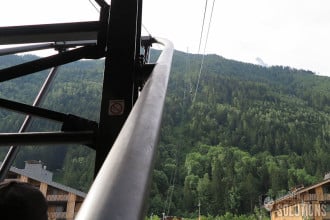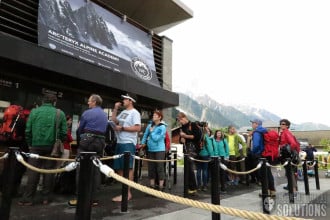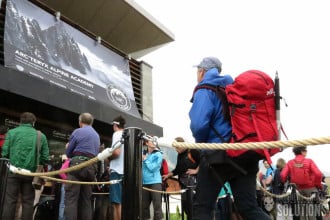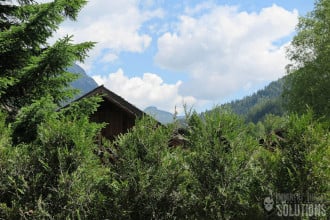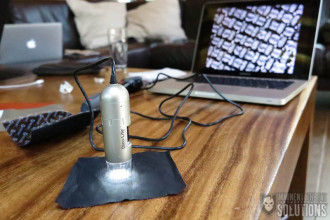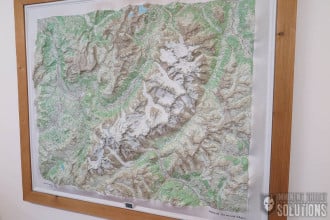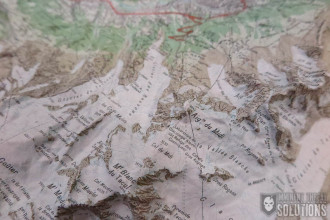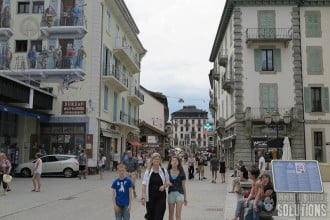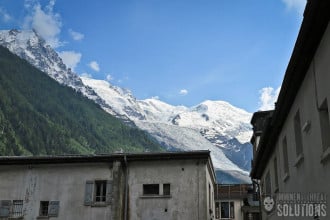 Images without ITS watermark shot by Hansi Heckmair