Princeton Tec Lighting Systems Review and DIY Options
Princeton Tec Lighting Systems Review and DIY Options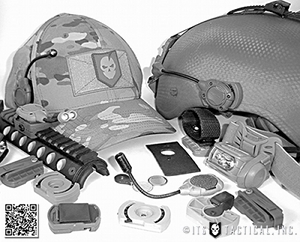 It seems I'm always on the lookout for new flashlights and lighting systems. I've been working on our evening shift for the last eight years and having a good flashlight is a must. Looking back at my time in the Army I often wonder how I got by with the issued "GI" flashlight. That thing was terrible!
Fast forward to today and I've been very happy with my Stinger DS LED as a duty light (the low light feature is great to have), but the issue I've always had is how to compliment a powerful duty light with a true low light option. The definition of true low light to me is a colored light with low output. Something that won't kill your night vision but has enough juice to be workable.
For the longest time I was using a Stylus pen light and this was an OK option. I know a bunch of guys at work use those key fob type lights or carry a separate small flashlight. While all decent options, since being introduced to Princeton Tec at SOFIC last year I've found a great alternative.
MPLS Series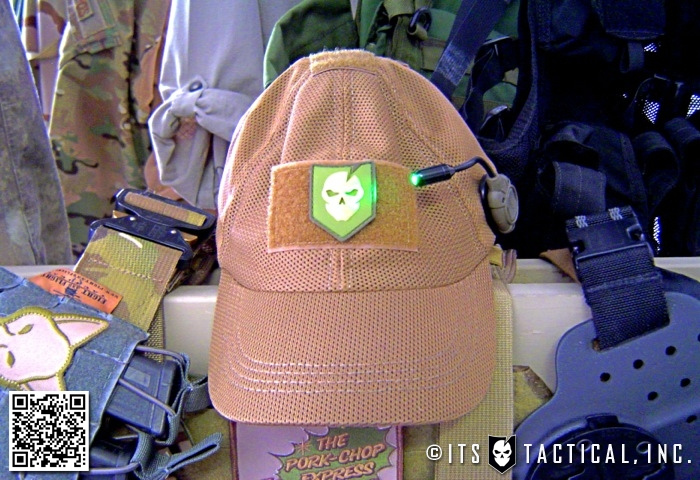 The MPLS Stick and Switch series of lights offer numerous mounting options and the Switch gives you white and colored light in one package. Both series' offer low and high light-output which is a great feature. With LED technology rapidly advancing, some of the small LED lights are just too bright for tactical use.
Having a flexible "boom" lets you get the light just were you need it and gives you the ability to quickly make adjustments. The boom is very flexible and so far I have not been able to kink or damage it during normal use.
The unique mounting system is true genius and gives you a way to mount your light to just about anything. Helmets, hats, MOLLE, picatinny rails and with a quick twist it lets you go between them all. We will get into ways you can tweak those mounts to give you other DIY options, but lets fist dig into the features of the Switch lights.
Features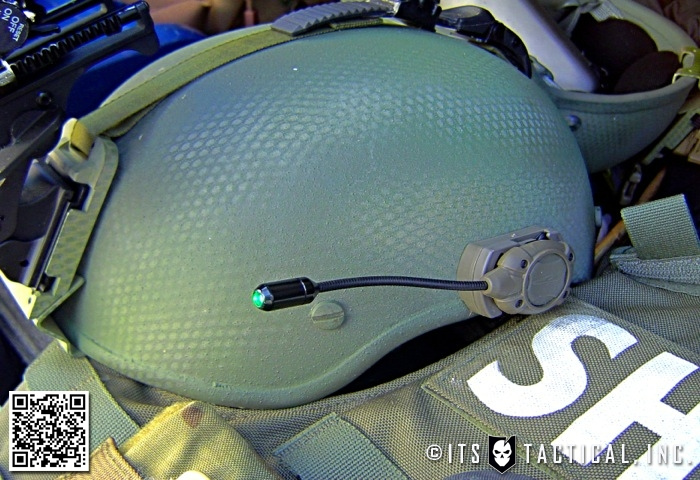 The first generation are called the Point – MPLS. It has one LED with two lighting levels. I really like that the light starts out in the low output mode. This shows the thought that went into designing the lights for tactical use. The large function button lets you turn it on, switch between modes and turn it off again. This is easy to do with gloves on as well. The button is recessed and keeps it from accidentally being turned it on.
The Switch – MPLS gives you two LED lights (white and colored options including IR) by using a dual light head yet maintaining a small size. It retains the two-colored light mode options, yet when holding down the button it switches to white light (10 lumens).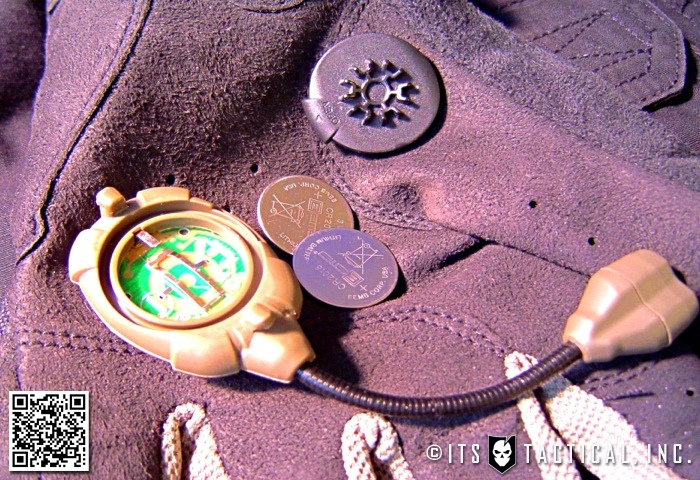 Both MPLS series offer the following:
Three colored case options: Black, olive drab, and tan
Flexible "booms" to quickly adjust the light to the task at hand
Powered by two 2016 lithium coin cell batteries which are easy to source
Weigh in at 17 grams (this helps when mounted to something like a hat)
Ultra bright LED technology with a smooth wide beam in all colors (including IR)
Multiple LED output modes
Waterproof at "Level 1" which means they are resistant to splashing and quick dunks
Accessory mounting kits for helmet and Picatinny rails.
DIY Options
Being as flexible as these lights are I've found a few ways to expand your options. Lets go back to my quest to find a good low light companion to my duty flashlight.
As mentioned I used to carry a pen light which was alright, but I never did like pen length. If I tried to keep it in the pen pocket of my uniform it seemed to sick out too far (of course this would depend on the type of uniform shirt). It also never fit right with a pen or handcuff key and ended up riding shotgun on the passenger seat. It also gave me issues in a few of my admin pouches.
I started carrying an MPLS – Stick in my shirt pocket which worked out pretty well. The flexible neck meant I could bend it to fit it in my shirt pocket and the light weight didn't sag the pocket at all (an issue if you are in a Class-A type uniform and want to look sharp). The only problem I had was that the two mounting tabs would poke out occasionally if the light went into the pocket with the tabs facing out.
Pocket Carry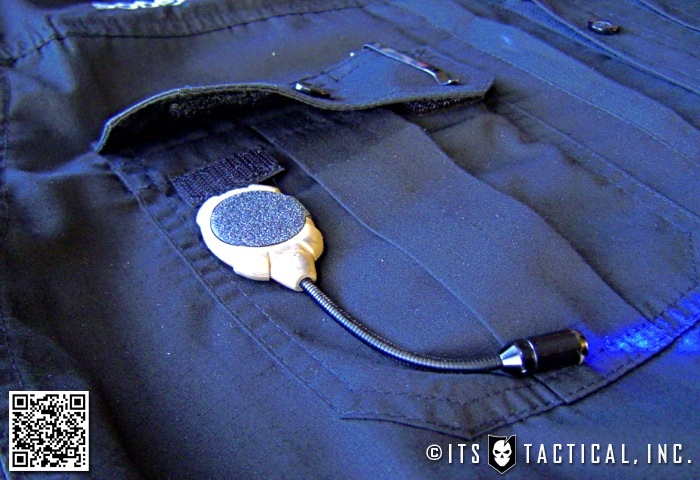 I liked carrying the MPLS – Stick in my pocket and since I wasn't concerned about mounting this particular light on anything else I simply cut down the mounting tabs. I used a Dremel Tool to cut the two tabs and then cut the material off the battery cover. This streamlined the width without damaging the case or cover. I added a piece of skateboard grip tape to the battery cover to help hold the light in place. You've got to love grip tape!
I now have a small dual output low light option that fits in my shirt pocket. For you LEO and Military guys/gals this is a awesome tool. Unlike a pen light or key fob light, the Stick's flexible "boom" lets me search in places I was never able to before. Need to look into a vehicle's a/c vent, between a seat rail, or air cleaner box under the hood? Just stick the light in there and take a peek.
Magnet Mount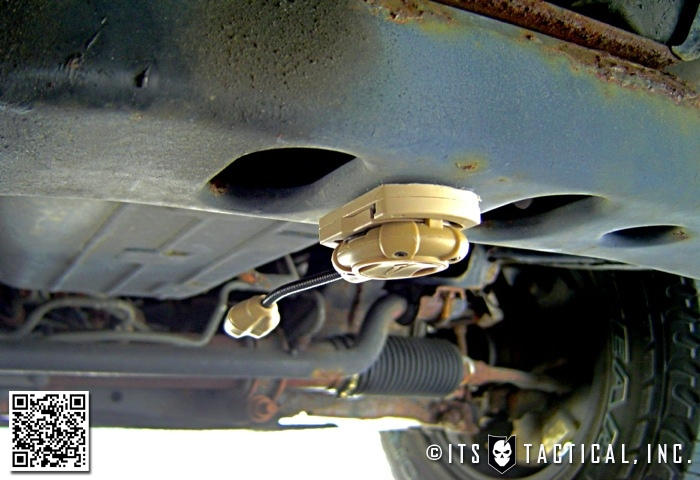 The MPLS lights are also great for those situations where you need low light when working on your vehicle or other project. I'm in and out of the trunk of my cruiser at night and there are situations where you don't want to illuminate the entire trunk via a duty light. I've even found my self under the hood of my cruiser in a tactical situation (don't ask). If you are out hunting, doing night photography, fishing, or other o'dark hundred activity that requires hands free low light, this might be a nice option.
A great DIY tweak is to add a earth magnet to one of the MPLS mounts. This modification allowed me to keep a primary MPLS – Switch on my gear but able to take it off and mount it in a way to work hands free in the trunk. Between the flexible boom and magnet mount you can get light exactly where you want it.
To make it work, I took one of the MOLLE adapters and removed the metal clip. I then drilled out a hole in the mount to fit the magnet's diameter and used Loctite "super glue" to secure it. I now have a magnet mount for hands-free, low-light fun.
I don't know that I would store the light in this mount as I have no idea if the magnet will effect the batteries or circuitry over an extended period of time. Do this all at your own risk.
Belt keeper mount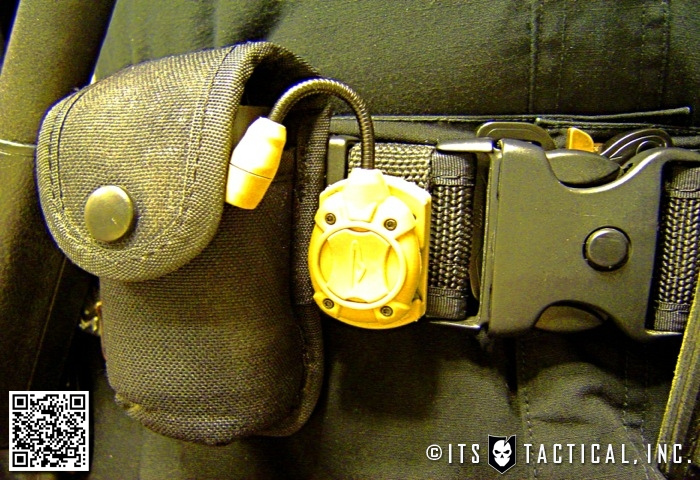 If you don't want to cut the mounting tabs off your light but want to keep it handy when in uniform, then making a belt keeper mount might be the ticket.
For this modification I took one of the helmet rail mounts and cut off the little arm on the back. I used the Dremel to cut off the two "ears" to make a flat surface. Then I poked a hole in a nylon belt keeper and used a large headed screw to secure it to the factory hole in the mount. Since there's only one screw holding the mount to the keeper, it will want to twist on you. I used red Loctite to make sure it wouldn't go anywhere.
Now I can secure the mount to my duty belt and have the MPLS at the ready. If you have it on the front of your belt you can use it hands free (although it will be a little low).
Cut your own slots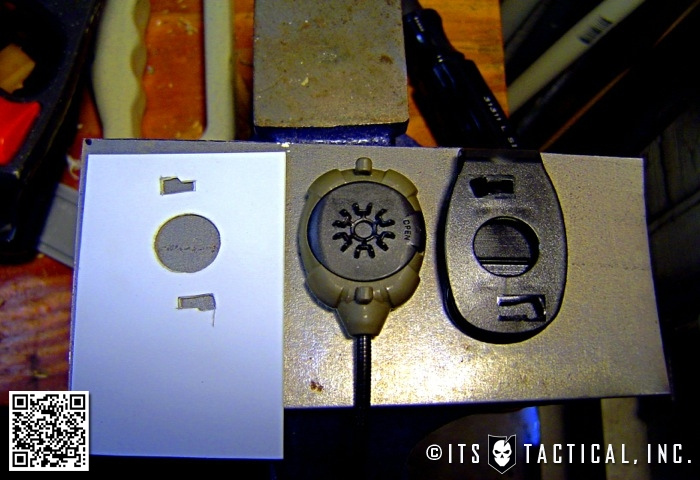 One of the cool things about the MPLS mounting system is you can cut your own slots for a true DIY setup. To do this you will need the plastic clip mount which is used for attaching a MPLS to a hat or other type of equipment. You need this to trace the cutout pattern so you can transfer that over to your working medium.
I used two types of medium for my tests. The first is a sheet of .030″ Styrene and the second is a piece of .093″ Kydex. I wanted to see how the different thicknesses of the material would effect the mounting of the lights.
Using the original clip I traced the pattern onto a thin piece of cardboard and then used a hobby knife to cut out the notches and middle hole. I then transferred that onto both mediums.
For the Styrene sheet I was able to use the hobby knife to make the notches and center hole. Once they were out the MPLS is fitted and turns into place. I was pleased to find the MPLS mounting tabs held on and it was very secure.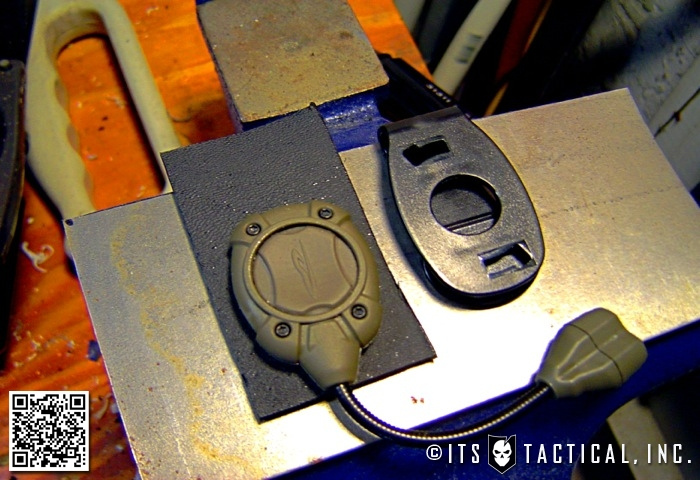 The .093 Kydex was more of a challenge as I had to use the Dremel with a small round bit to make the cuts. I have to admit I didn't take much time working on the cuts and they were not very precise. I also had to thin out the are where the MPLS tabs turned to snap into place. I was able to get the MPLS to mount without thinning it out but it was super tight and probably pushing the limits of the stock mounting tabs. I would say .093 is the thickest material that would work for this DIY option. The great thing is you could use any medium, from Kydex to sheet metal.
I wanted to include this DIY option just to show the mounting diversity of the lights. You could in theory make our own mounting accessories.
Remix Pro MPLS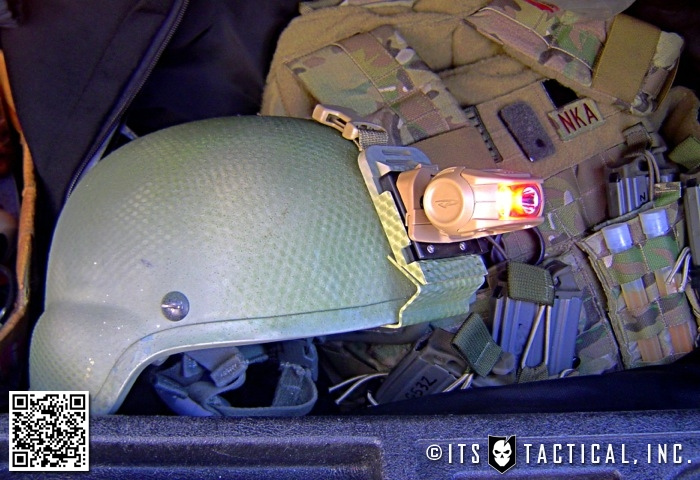 The next light we'll look at is the Remix Pro MPLS. The Pro version is targeted toward tactical use and Princeton Tec has really done their homework. While the military and LEO market will benefit from all the great features, I would still recommend it over the standard Remix for hiking, camping, or other activities. The LED color options and lock out feature is much better than the standard version.
The Pro has seven lighting combinations and comes in a tan or black case. The tan now comes with a MultiCam head strap too. The Pro features one MaxBright LED bulb and three Ultrabright LED bulbs (for the color or IR option). The MaxBright checks in at 70 lumens which is plenty bright for this type of light. The colored LED's have two brightness options and like the MPLS lights, it starts on the low level.
The addition of regulating circuits allow the lights to maintain peak brightness up until the battery is ready to die. This is a great feature and since it uses a CR123 battery you should have no issues keeping it fresh.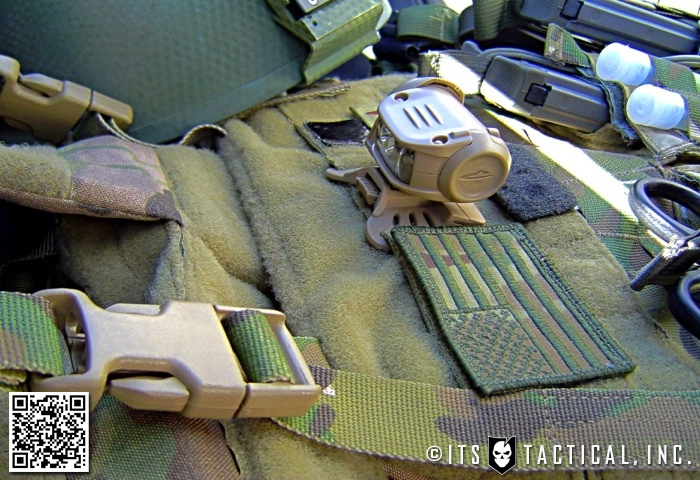 The head of the light is adjustable and unlike the first Remix it folds up protecting the lens and hides the function button. This is great as you can't accidentally turn it on and nicely mounts on a vest via MOLLE.
Speaking of mounting options, the Pro comes with three main options. The first is the headband which is great for those who are into sports or events like GORUCK, Bryan used one during the GORUCK Ascent. The Pro only weighs in at 66 grams so wearing it with the headband is no problem.
The mounting plate from the headband detaches and can be used on MOLLE webbing. I keep this mount on my plate carrier and I'm able to switch the light from my helmet to the carrier.
The helmet mount fits in the standard NVG mount or a VAS Shroud. It pops in and out like the PVS-7 and PVS-14 mounting arm. In my case I normally keep the Pro mounted on my helmet and the MOLLE plate on my plate carrier. If I need to run NVG's I just pop it off and mount it to my vest.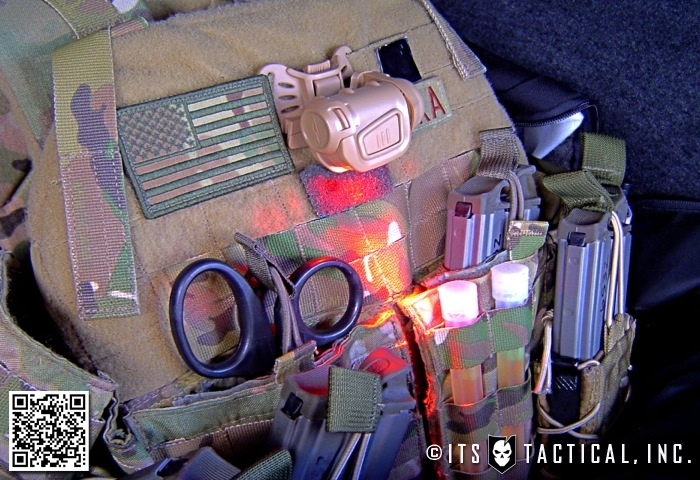 The Remix Pro offers the following:
Two colored case options: Black (black headband) and tan (Multicam headband)
Adjustable fixture with a lock out mode
Powered by one CR123 battery which is easy to source
Regulated LED technology
Weighs in at 66 grams which works great with the headband
MaxBright and Ultra bright LED technology with a smooth wide beam in all colors (including IR)
Multiple LED output modes. Lo-Hi colored and Lo-Hi white light
Waterproof at "Level 1" and is resistant to splashing and quick dunks
Accessory mounting kits for NVG slots and MOLLE.
Closing Notes
I've been using the Stick, Switch, and Remix Pro extensively for the last year. I've had zero issues with any of the lights and the quality and workmanship is top notch.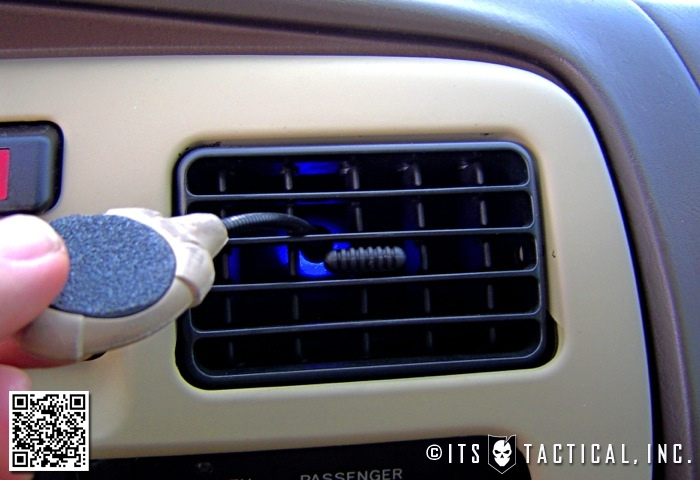 The Stick that I modified for my pocket has been running strong and holding up great. The flexible "boom" is tough as hell, as I've gotten it stuck when searching vehicles. I thought for sure I would pop the LED head off a few times trying to fish it back out of tight spaces, but it keeps on going.
The Pro has been mounted to my helmet and survived life in the trunk of my cruiser which anyone in law enforcement will tell you is a harsh environment. My cruiser was rear ended a few months ago and the trunk completely smashed in. My helmet and gear took a beating but the Pro was unscathed and fired right up.
Make sure to head over to the Princeton Tec Website to check out all the other lighting systems they offer.
If you have any questions about the DIY projects or any other thoughts please let us know in the comments below. We also have more photos on our Flickr Account with photos of other mounting options which you'll see below in the thumbnails.