Adventure Lights VIP Signal Light Mod
Adventure Lights VIP Signal Light Mod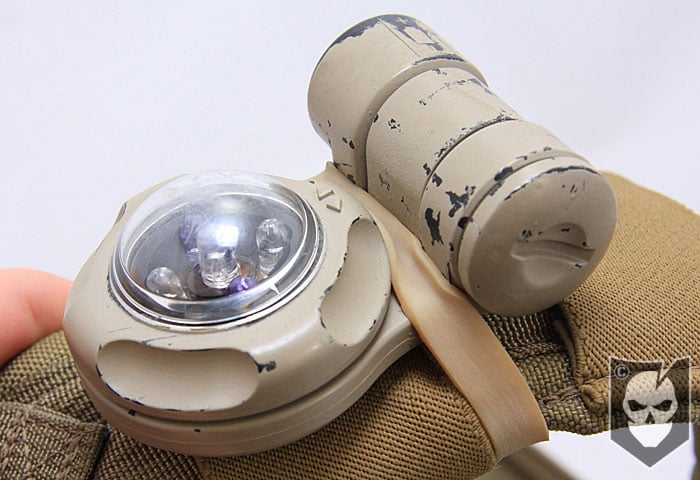 While at the 2010 SHOT Show in Las Vegas, we had the opportunity to chat with the President of Adventure Lights, Tim Ford.
For those of you who don't  know about Adventure Lights, they make palm-sized multifunction LED Lights that are used for flashlights, markers and visual distress beacons.
An issue with Adventure Lights has always been having to secure their VIP Signal Lights with a means other than the pocket clip on the back side of the body.  Typically this is done with Rigger's Rubber Bands or 550 Paracord.
We addressed this issue with Tim at the SHOT Show, and he showed us how the new lights are being manufactured to mitigate this issue.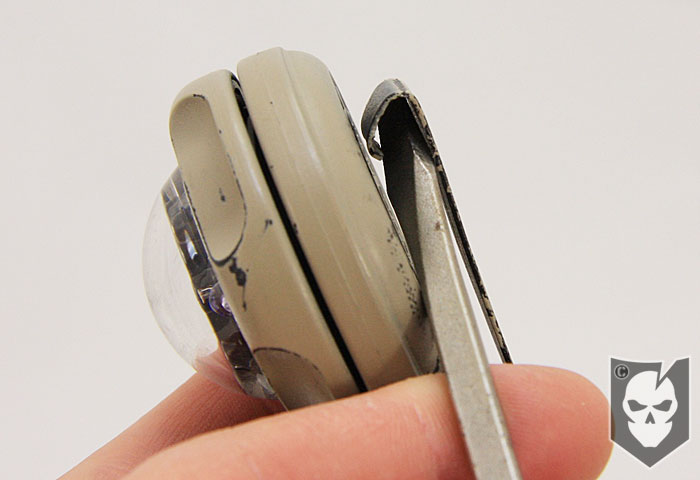 To quickly fix the pocket clip, a simple bend of the looped portion of the clip is all that needs to be done. Using a flat-head screwdriver, simple bend the clip to create a hook.
This hook will then catch on MOLLE webbing and add extra security for the VIP Signal Light. In addition to all newly manufactured models coming with a bent hook, a properly sized zip tie will also be included.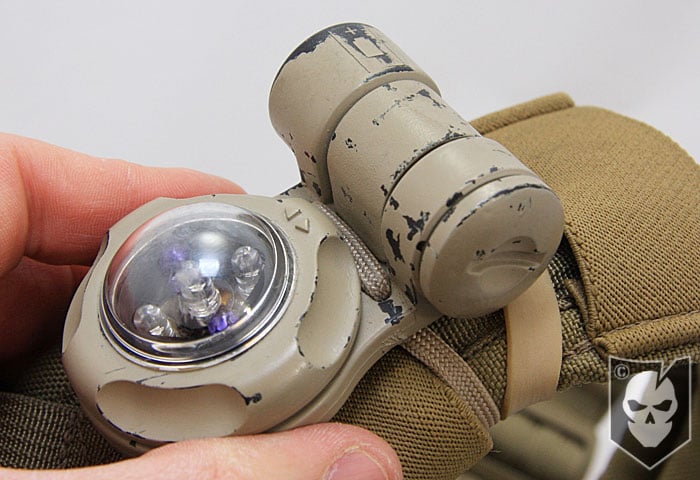 If you look just above the rotary switch underneath the battery compartment, there are two small holes used to mount the light. Those holes are much smaller than the average zip tie, and even if one is found to fit, they're typically not long enough to wrap all the way around your gear.
Gutted 550 Paracord is always an option, but even that becomes difficult to get through the holes, and is hard to secure tightly around gear.
Tim is a guy that loves feedback on his product, and it's great to find that in a company. We'll hopefully be highlighting some little known uses of VIP signal lights here soon on ITS, so stay tuned!
Here's a video to show a hands-on demonstration of the fix…