Shining Light on the S.H.A.D.O. Pack from Prometheus Design Werx
Shining Light on the S.H.A.D.O. Pack from Prometheus Design Werx
Prometheus Design Werx first unveiled their S.H.A.D.O. Pack to the general public about a year ago during SHOT Show. While there was a bit of a wait before they were available, as soon as they went live, I placed my order immediately and was pretty excited to get my hands on the pack.
Since that time, I've run it through its paces in a wide variety of situations and have found it to be a very versatile, comfortable and capable pack. Perhaps best of all, it's one that doesn't immediately and loudly scream "tactical" to the environment as a whole. The name of the pack derives from the acronym SHADO, which stands for "Suspension, Haul, Access, Durability, Organized." I've found all these principles to be apparent in the design.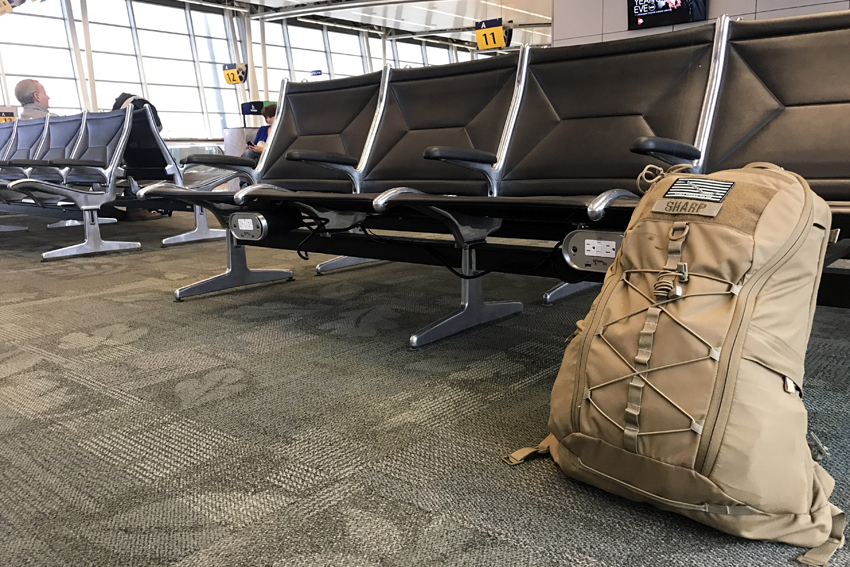 Designed by Patrick Ma and the fine folks at Prometheus Design Werx, the S.H.A.D.O. is a 28 liter pack designed and built entirely in the United States. The focus on functionality and attention to detail is visible throughout the design. The end result is a superbly constructed day-pack, which works as anything from a well-organized range pack, to a couple-of-day camping pack, to a carry-on friendly 5-day trip pack, to a comfortable "every day carry" pack.
In addition to the pack, there are accessories that can be added at will by the user, depending on his or her needs. These include internal organization panels like the EDCO Panel, the Gear Trap, a padded "Trail or Fight" belt modification (the pack ships with a 2" webbing belt, by default, which can be added or removed based on need) and a handful of loop-backed and PALS backed pouches, as well.
A Must-Have Accessory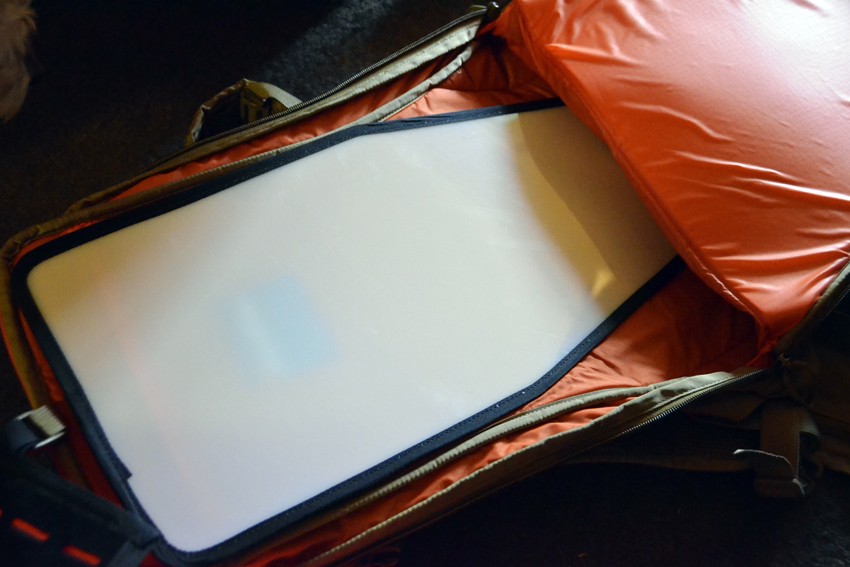 One accessory that's really a must-have in my opinion, is the plastic frame sheet. When the S.H.A.D.O. was first released, it had a section in the back portion specifically made for a frame sheet, but it didn't actually ship with one. For the first few months I had this pack, I used an inexpensive Blackhawk frame sheet, which didn't fit perfectly, but still managed to provide structural support to make the pack easier to use and allow it to stand on its own when grounded.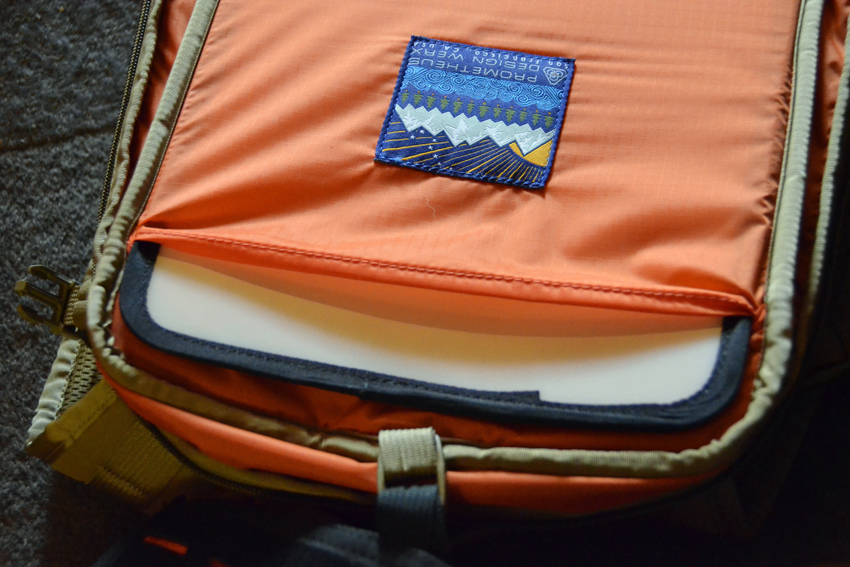 When I met with Patrick to take a look at the most recent iteration of this pack, he was kind enough to give me the frame sheet that PDW produced specifically for the pack and it's significantly lighter than the Blackhawk frame sheet I was using. As it turns out, Mr. Ma had initially intended to develop a frame sheet made of Kydex, with a separate Kydex handle, which would allow the wearer to dual-purpose the frame sheet as a snow shovel. However, this proved to be cost prohibitive and so, for now, that idea has been shelved.
The Details
Volume: 28 liters or 1,708 cubic inches
21" tall, 10-14" wide, 8" deep
Weight: 42.5 ounces (2.66 pounds)
Invista CORDURA® 500D main body, with 330D 90/10 nylon/PU elastane exterior bottle pockets
Dry-Lex back panel
Dual Clam-shell opening sections; one primary storage area, one "dedicated EDC compartment"
Signal Orange 70D oxford interior
Top and bottom haul straps/carry handles
Adjustable (and removable) sternum strap
Adjustable (and removable) 2" web belt, with PALS on exterior
Hanger clip for hydration bladder in main body, as well as a padded laptop sleeve in the main compartment that can also be used to stabilize a hydration bladder, depending on use-case scenario
Hydration ports on left and right of main compartment
Zippered front admin pocket
Either one or two zippered interior pockets. (The first iteration of the pack, available in Coyote Brown and Black, has one zippered long interior pocket, which was initially designed to store swim fins, while the newer iteration of the pack, available in Wolf Grey and Olive Drab, has divided the space into two zippered pockets.)
Left and right stretch water bottle pockets, with interior organization built into both
Testing in Different Situations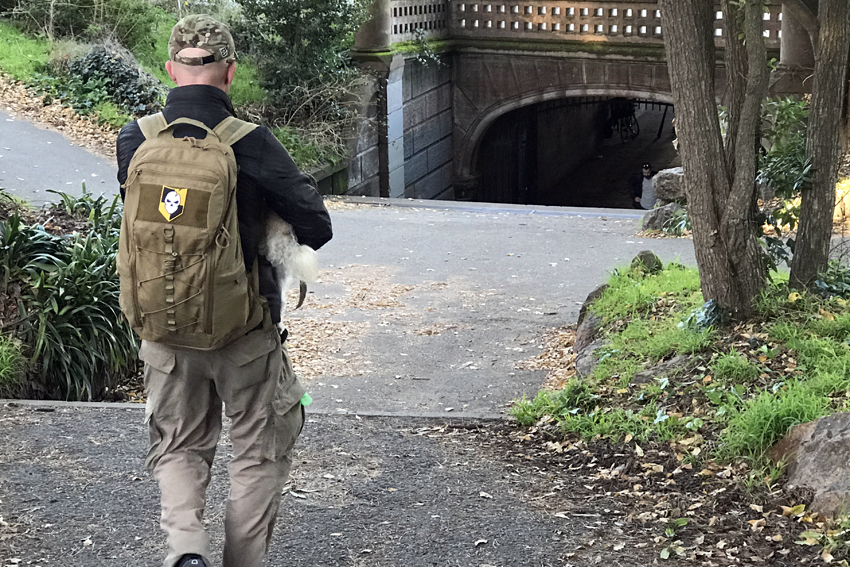 First and foremost, the weight of the pack is negligible. At just slightly over two and a half pounds empty, wearing the pack is nearly unnoticeable without load. Naturally, that diminishes as you add things to it, but ounces equal pounds and pounds equal pain, so the less the pack weighs, the less load you end up carrying.
Rucking with Weight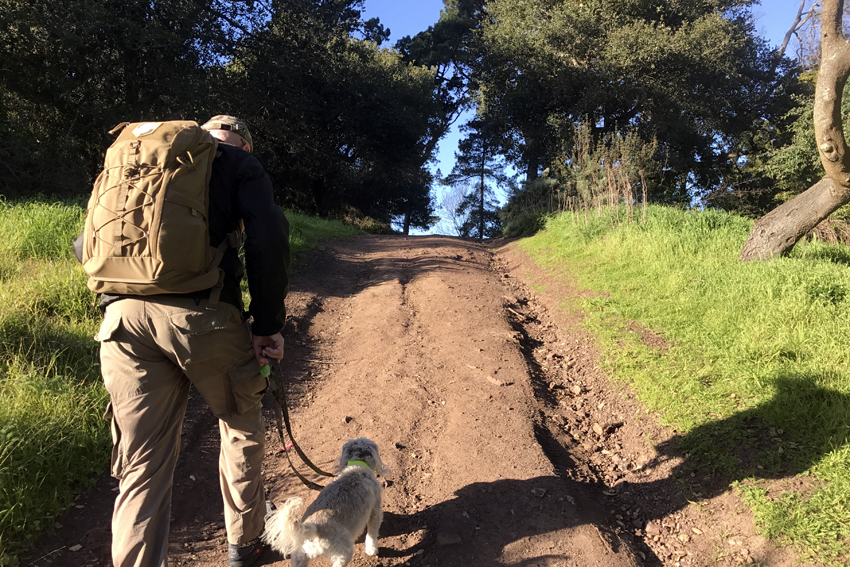 One of the first things I tried with the S.H.A.D.O. was to put my standard GORUCK "weight pill" (five bricks in a padded Mountainsmith Kit Cube) on top of a rolled-up woobie, which I then took on an 8 mile ruck. The shoulder straps on the pack are made with closed-cell foam and are thin, but were just as comfortable as the more-padded GR1 straps. They also didn't make the area under the straps feel as warm as the GR1 normally does.
On this same outing, I did a number of burpees, wearing the waist belt supplied with the pack; I noticed only a little shifting of weight during the exercises. At no point did I get brained in the back of the head by the pack, despite some violence of motion. That said, I made sure to reduce the strap slack as tightly as was reasonably possible. I'm six foot, three inches and though I've heard some folks complain about the length of this pack, it fit me perfectly.
The Daily Commute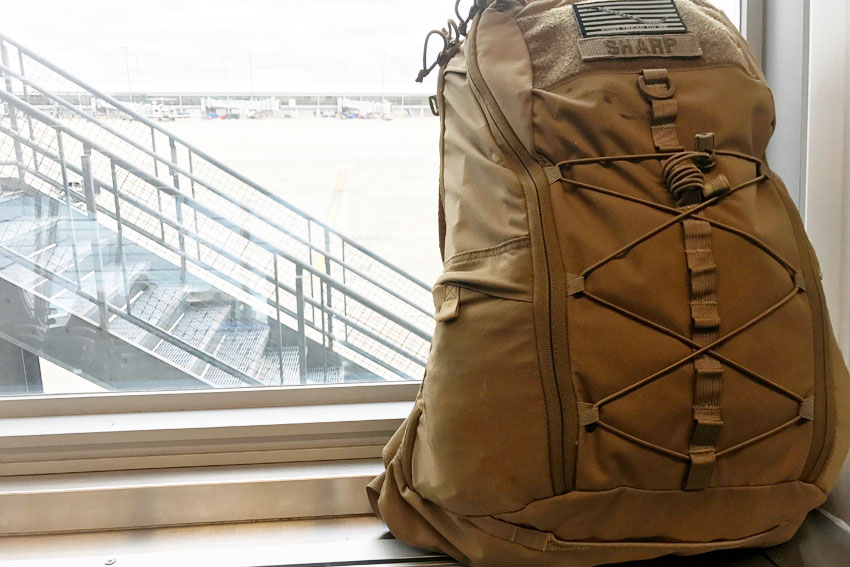 The next thing I tried was putting my usual loadout into the pack for the daily commute to and from the office. In this case, I kept my laptop in a padded LBT laptop sleeve, which was held inside an Outdoor Research dry sack, all of which was then placed in the "dedicated EDC compartment." Under that, between the laptop bag and the back of the compartment, went a soft armor insert.
In the main compartment, I stored another dry sack with "emergency essentials" (as detailed in my article on Bolt Bags) and next to that, a Yeti 18 oz. Rambler full of coffee, with my glasses case on the other side of the dry bag. On top of the dry bag, I put a rolled up fleece jacket and my ITS ETA Fatboy Trauma Kit with medical supplies inside.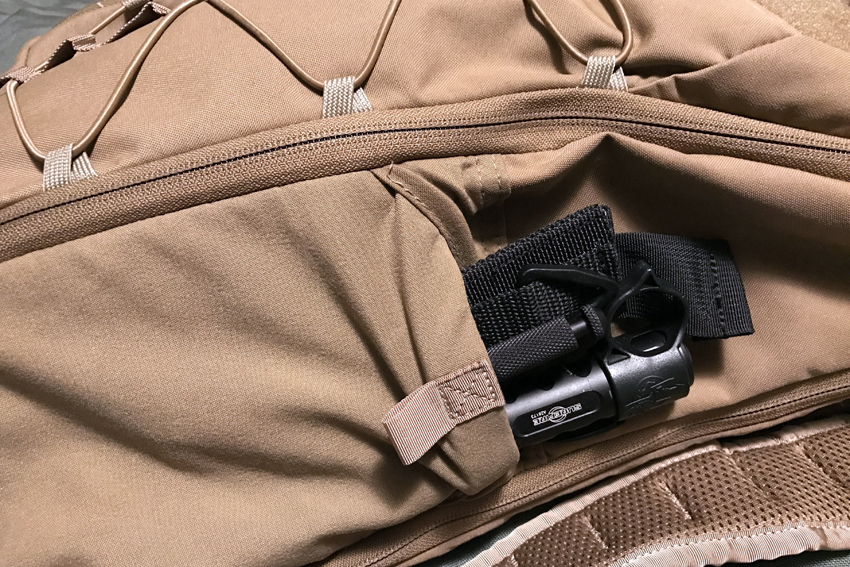 In the admin pocket at the top, I stuffed a handful of cables, adaptors, notepad and a pen. In the left (as worn) water bottle pocket, I stuffed a CAT tourniquet and a flashlight, which would be readily accessible by sloughing the pack off my right shoulder.
The final weight was about 14 pounds and felt significantly lighter than the same loadout in my usual GR1. I've been pretty much perpetually carrying this same configuration of gear to and from work each week since.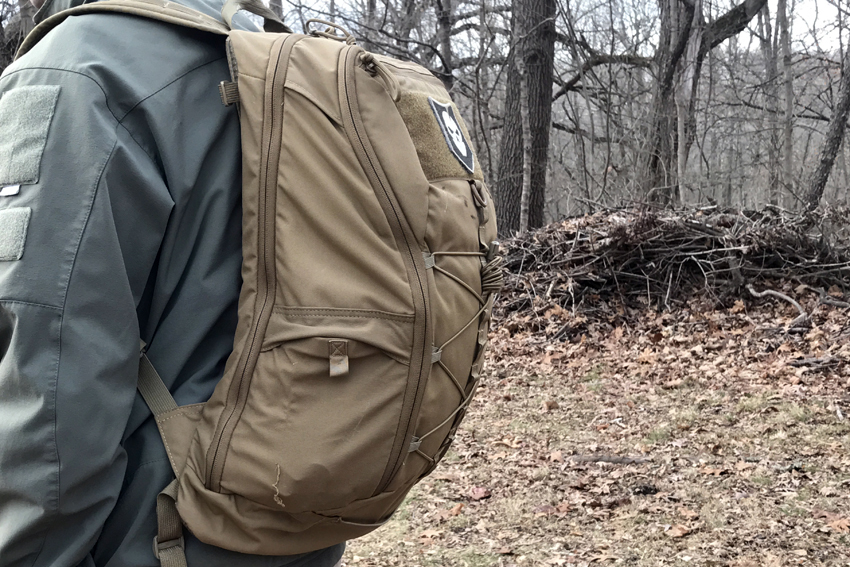 One thing I definitely like about this use is that the pack has a thin profile and doesn't stand very far off my back. This is advantageous when commuting on a crowded train, as it reduces my overall footprint and keeps me from inadvertently bumping into people with my pack.
In a way, the suspension feels roughly akin to the Arc'teryx Khard pack, which I also like quite a bit. However, I rarely take the Khard anywhere if I know I'm going to be in cramped quarters, since that pack stands off my back pretty far and often times results in me being an accidental jerk to people I don't know.
I'm also fond of the separation of pack sections; if I just need to get my laptop out, I don't have to open the main compartment to access it. If I just want my coffee, I can open enough space for my arm to enter the main compartment, reach down and grab the coffee and close it back up, without any requisite digging or moving.
On the Range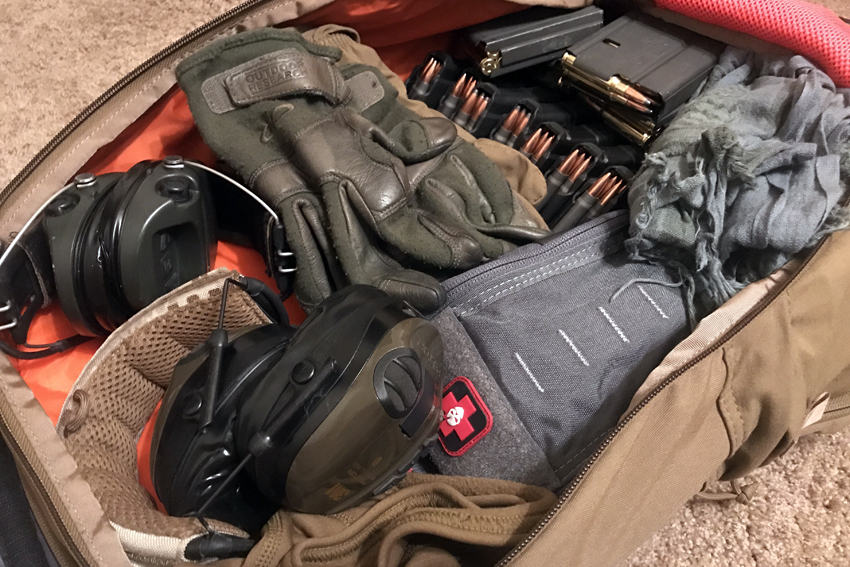 Another situation I tried the pack in was a trip to the range. I was able to stuff seven loaded 30-round AK magazines, four loaded AR-10 magazines, two boxes of fifty 7.62 rounds and 4 boxes of twenty .308 rounds, hearing protection, sunglasses, gloves, snivel gear, a 3L hydration bladder and a Kestrel into the pack with no problems.
Access to everything was trivial; I grounded the pack, opened the main clamshell up wide and could easily see everything I was looking for in there, partially owed to the bright Signal Orange material on the interior. When moving from one shooting area to another, I closed it all back up, donned it and hoofed it to my next location without any problems. I was also able to use the pack as a rest when shooting prone at distant targets.
In the Field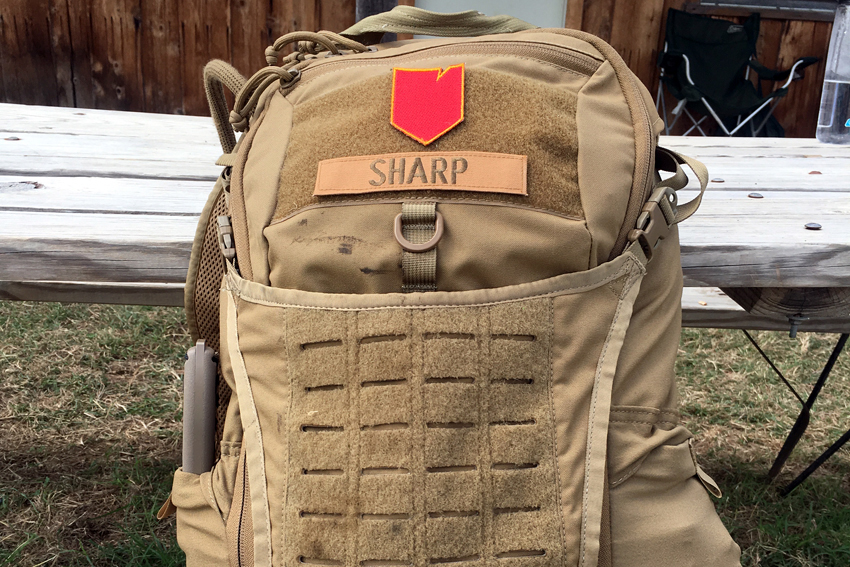 As an ITS Muster participant, I used the pack pretty extensively during training and the final field exercise. Movement over distances in reasonably dense foliage was smooth and rapid access to the contents of the pack was very useful. In the case of our night movement, I found the stretch water-bottle pockets to be an ideal spot to stash a night vision monocular, which allowed me to retrieve it just as easily as stashing it.
I was also able to easily deploy a Crye Precision Compact Assault Ghillie from the pack, over my head (and helmet) and drape the tail of the ghillie over the pack, without any issues of snagging. I kept the ghillie in its pouch, attached to a carabiner on the right strap of the pack.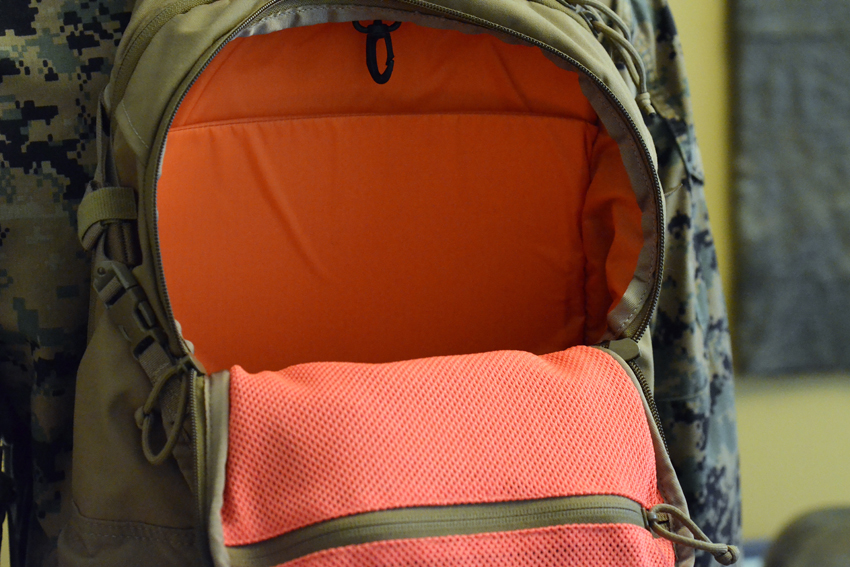 During night movements, I was easily able to find things I wanted from inside the pack, owed largely to the Signal Orange interior and the contrast between that and the items I would look for.
About a month later, I took the pack as my primary pack on a camping trip and was able to stash an Outdoor Research bivy sack, woobie, inflatable pillow, food, toiletries, firestarting equipment, a 3L water bladder, a headlamp, a handheld flashlight and a Nalgene bottle. All this and I still had room to stuff my fleece layer inside when I was heating up. I'd attached the Gear Trap, as well, which I used to store my helmet with NVM-14 NOD when not in use.
I found the pack to be pretty ideal and the suspension system was largely unnoticeable when hiking in. I have a tendency to overpack on camping trips, so selecting the S.H.A.D.O. was a deliberate choice in order to artificially restrict what I brought to a bare minimum of gear.
Conclusions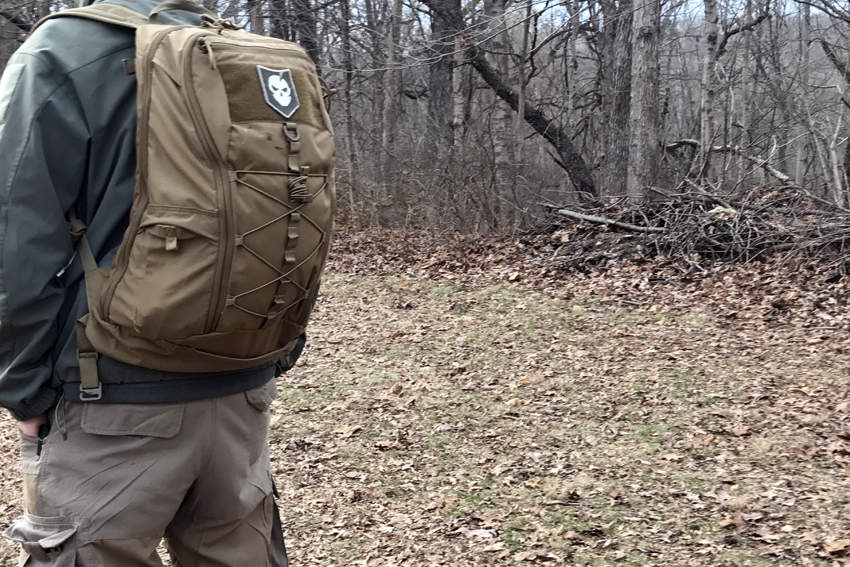 Overall, I've been remarkably pleased with the performance and design of the S.H.A.D.O. Pack; with the caveat that one should definitely add the plastic frame sheet for structure. I find it suitable to a wide variety of uses and the attention to detail in design is evident at all times.
Patrick pointed out to me a feature that I hadn't even noticed within the stretch water bottle pockets. When designing it, he determined that in most urban use situations, you generally wouldn't be carrying two water bottles and so he built the in-pocket organization, so the user could have a readily-accessible (without having to take the pack entirely off) area to store tools, writing utensils and such.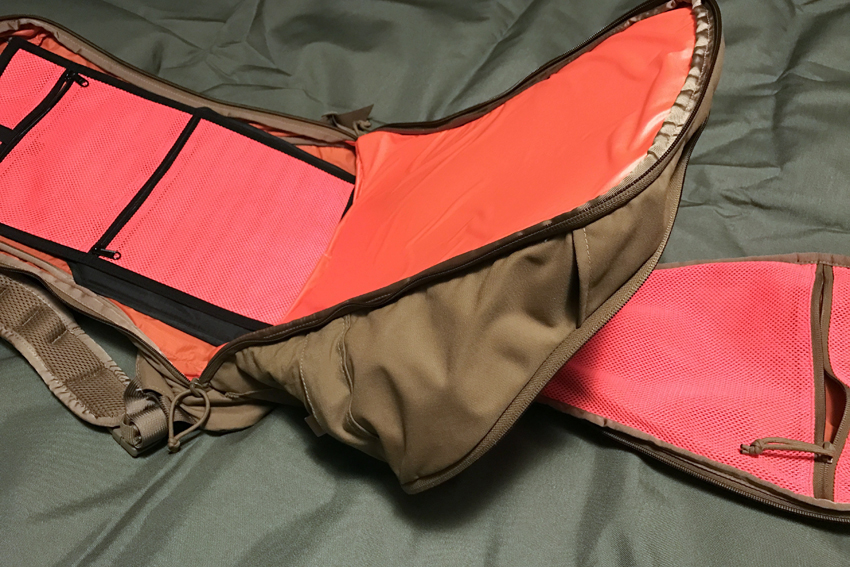 A favorite feature of mine is the hinge-like opening, particularly with the Gear Trap installed. It allows the pack to function as a top-loader, though if you open it the rest of the way it then functions in the clam shell manner, allowing full access to the contents of the pack.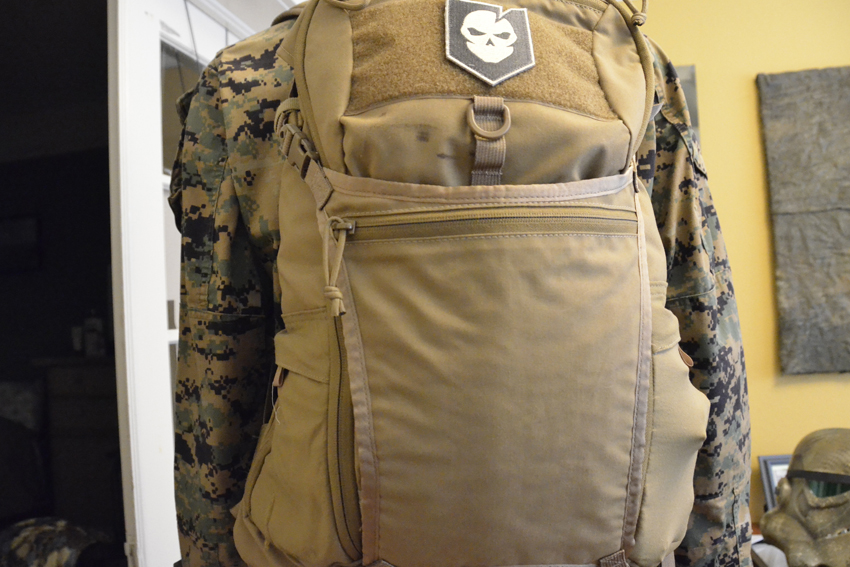 I'm also fond of the fact that the Gear Trap can be installed with the loop-fabric PALS visible, or in the more "sterile" configuration, with the loop PALS section facing the inside and the additional pocket available on the outside.
I've found the pack both extremely comfortable to wear and capable of carrying substantial amounts of equipment, clothing and other items. Though my expectations were high when I ordered it, it's lived up to those expectations and in some ways, exceeded them.
Version Two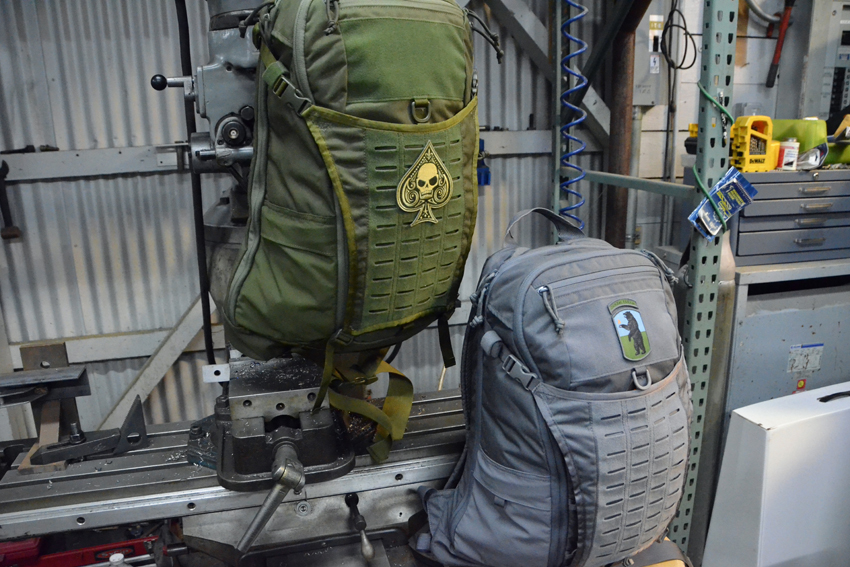 Recently, Prometheus Design Werx announced that two new variations on the S.H.A.D.O. Pack would be available for pre-order. In addition to the Coyote Brown and Black versions, it's now available in Wolf Grey and Olive Drab.
As I said earlier, I was able to meet Patrick Ma at PDW's workshop in San Francisco, where he showed me the new variants and pointed out a few minor changes that were made in the design between the versions.
The first thing is that the admin pocket at the top of the pack now features loop material on the inside, for use with hook-backed pouches or organizers. Also, the long swim-fin pocket on the inside of the main compartment has been segmented into two pockets; a top pocket and a bottom pocket. Finally, the straps have been shortened very slightly, such that the pack is geared towards a slightly shorter torso than the initial version of the pack.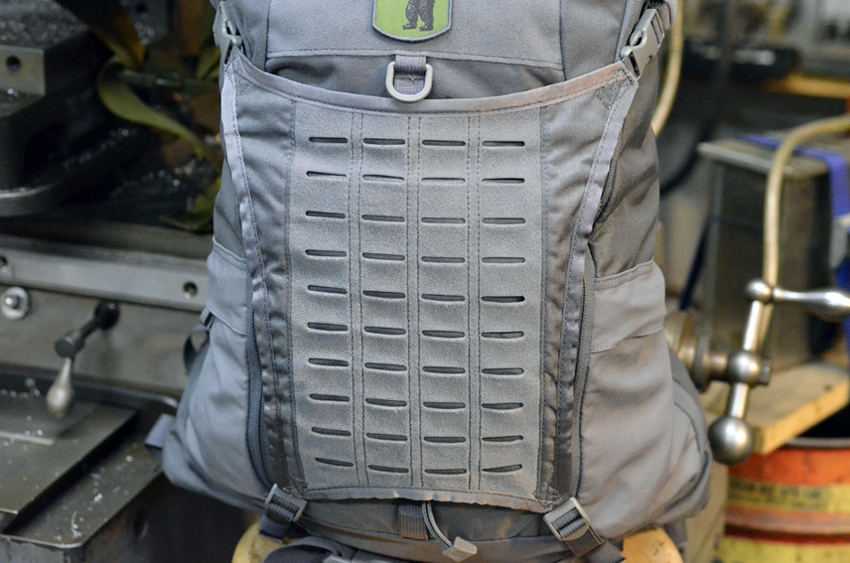 While the initial version fits me just fine, I'm also a bit of an obsessive pack-collector, with a love of the Wolf Grey colorway. Meaning I keep trying to talk myself out of buying one of the new versions. Given that my wife does not generally read my articles here, I'm betting I'll eventually give in and just hope that she doesn't notice I have two.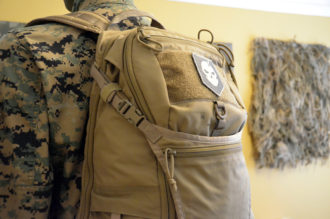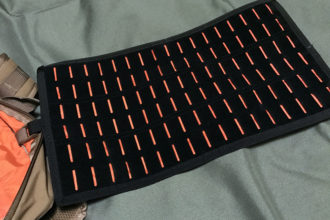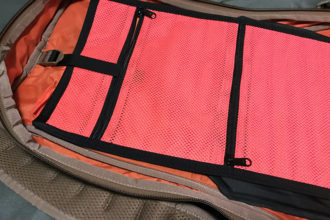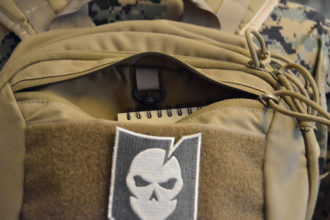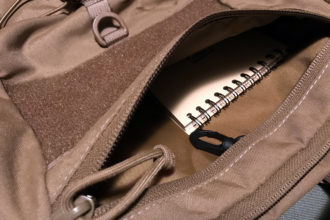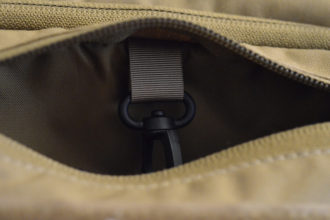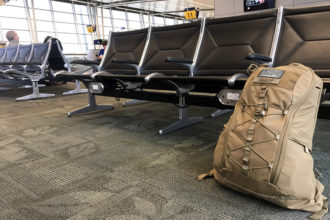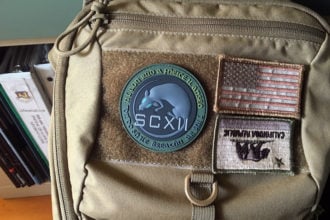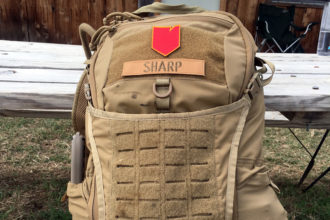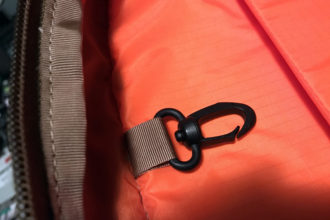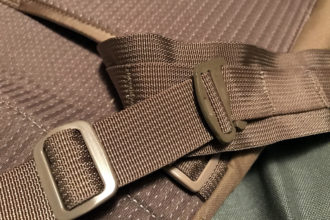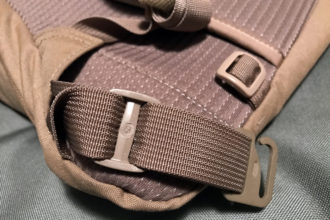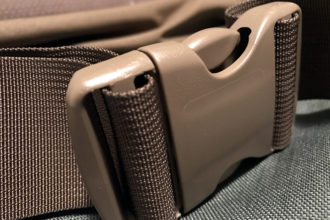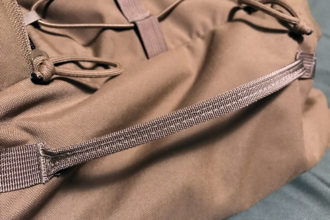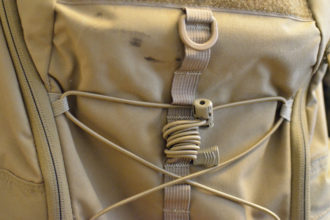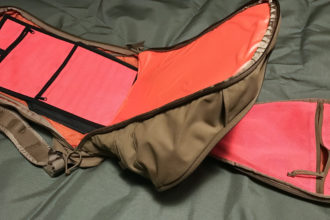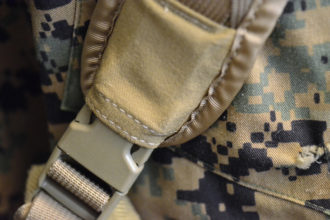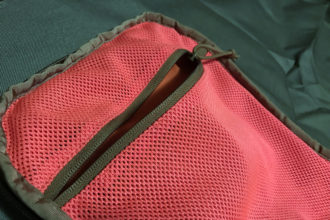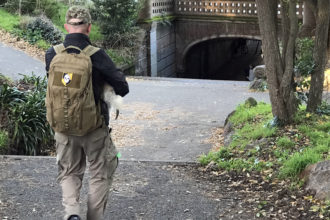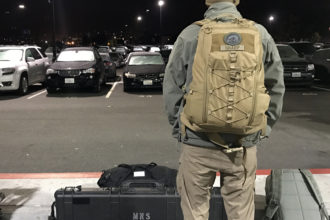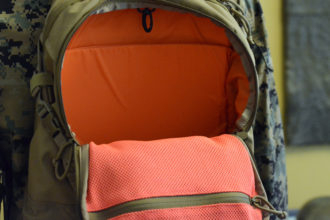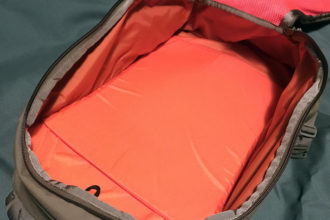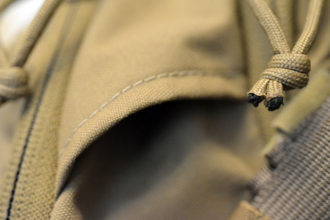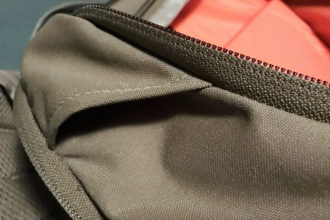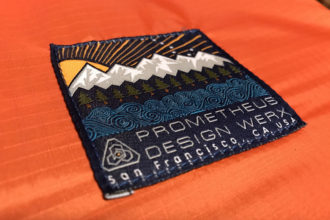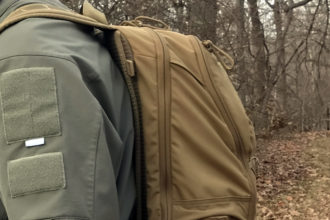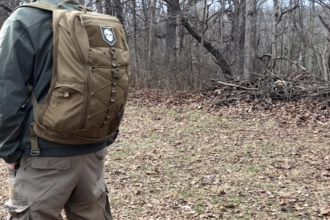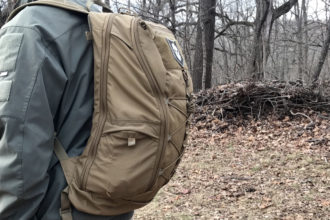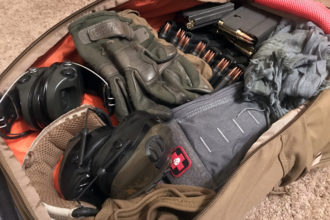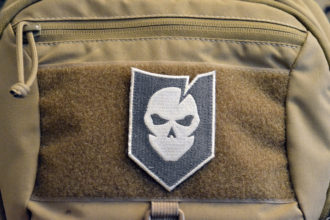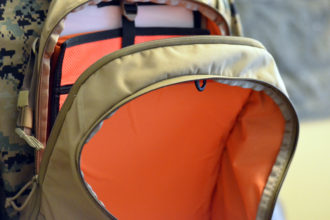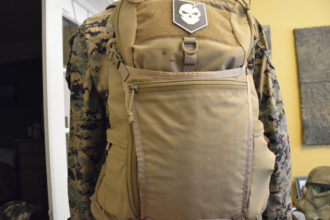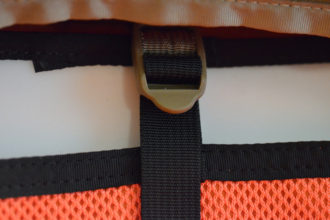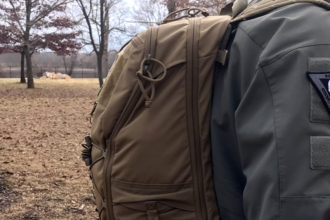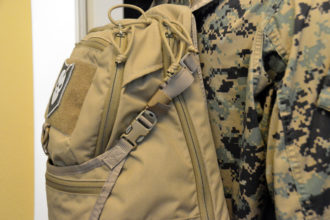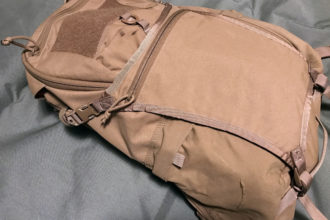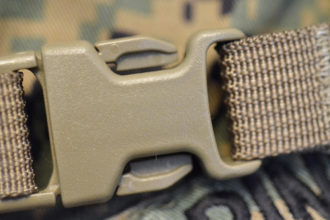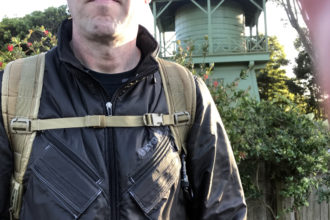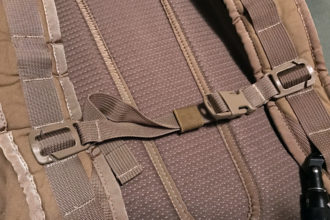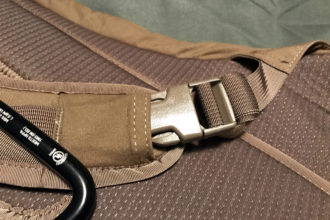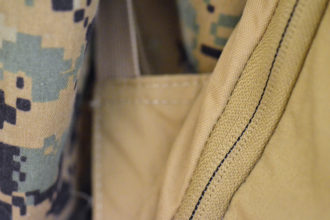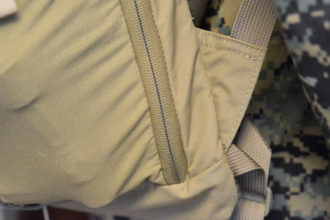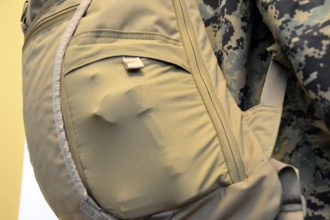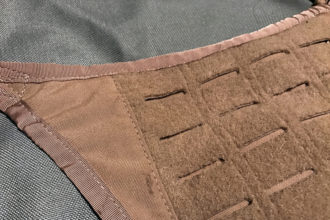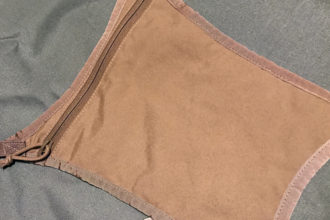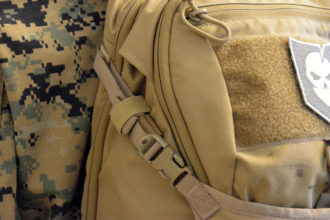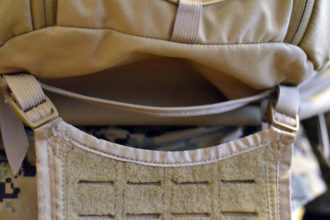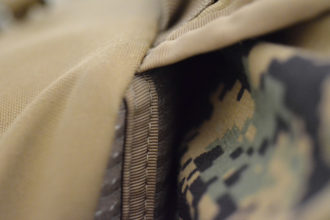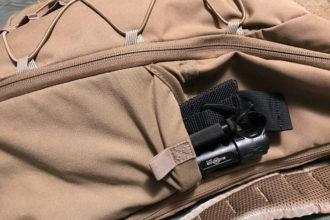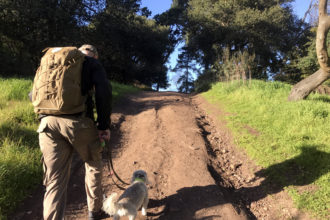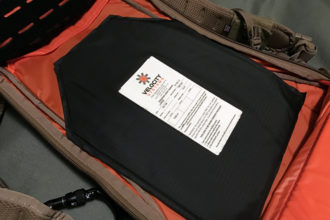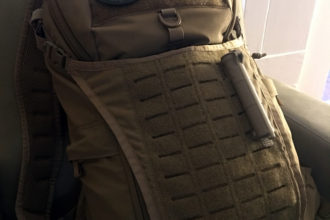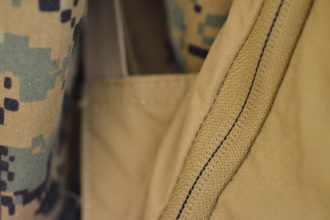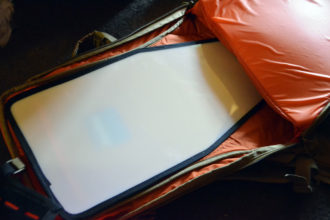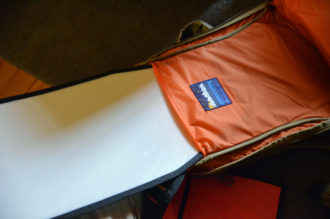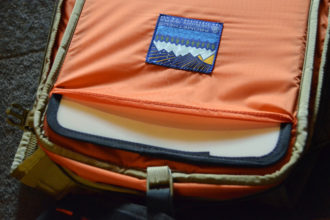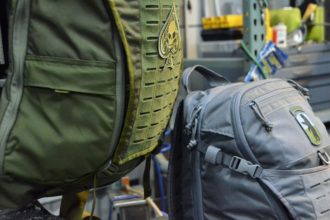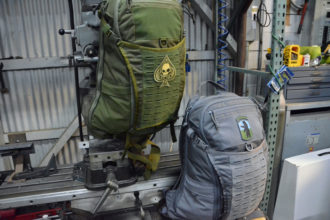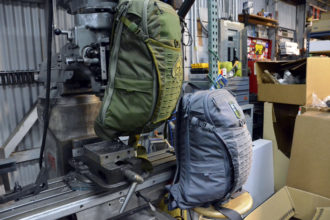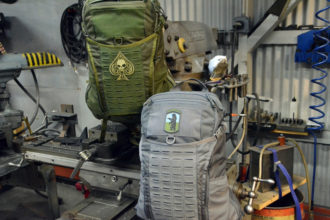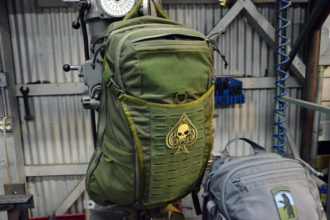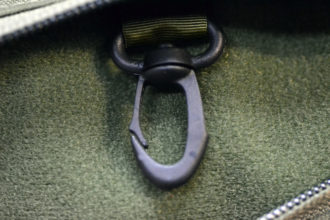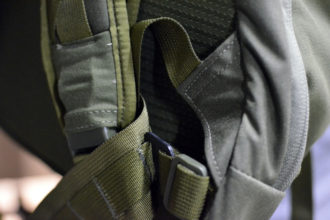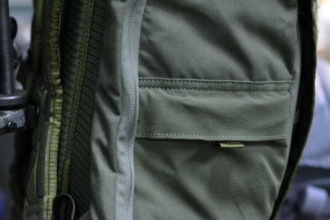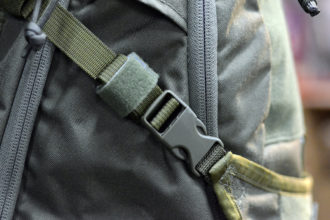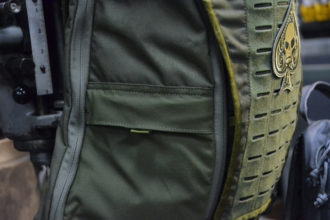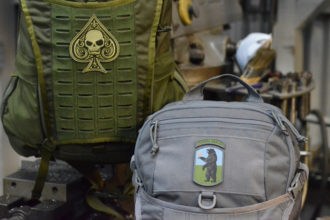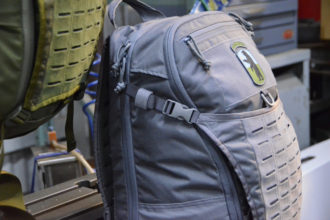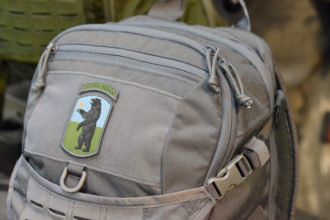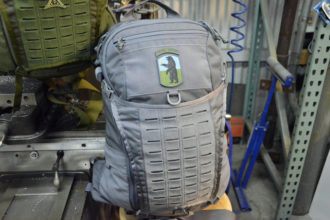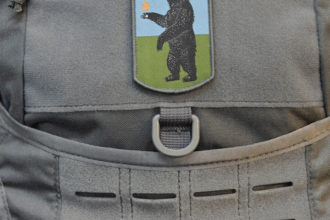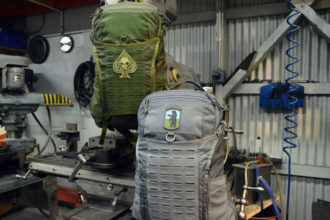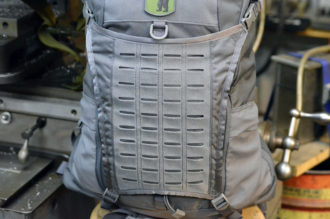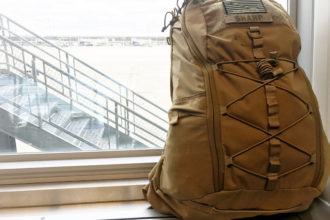 Editor-in-Chief's Note: Matthew Sharp is a Plank Owner and Life Member at ITS and goes by the username "viator." He lives in The People's Republic of Northern California and enjoys long range shooting, carrying heavy objects great distances and fuzzy little puppies.