A Comprehensive How To Guide on Escaping Illegal Restraint that Could Save Your Life
A Comprehensive How To Guide on Escaping Illegal Restraint that Could Save Your Life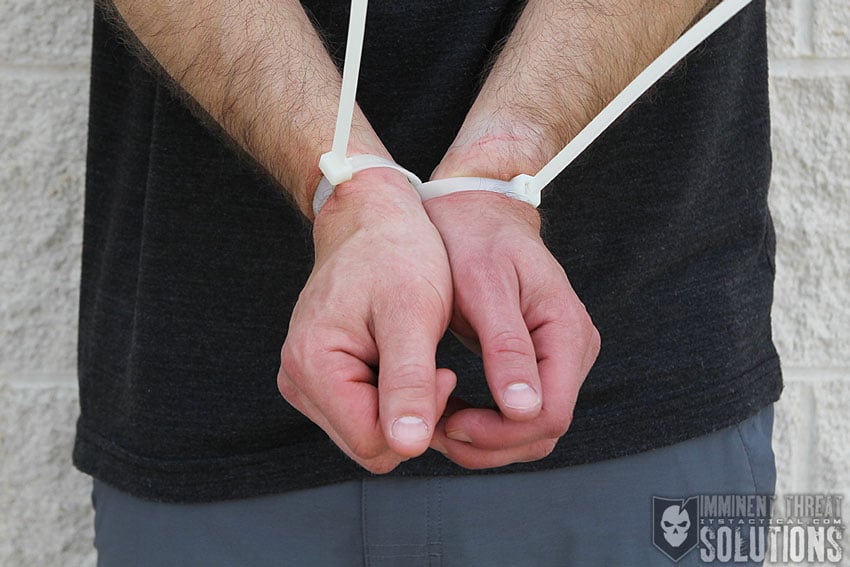 Advocating certain skills that could one day save your life has been a continuous mission here at ITS since day one back in 2009. While showing how to break out of zip ties, pick handcuffs and escape from other common items available to criminals can be looked at as nefarious to some, these are still subjects we're passionate about demonstrating to those that could one day find themselves in the middle of a home invasion or other illegal restraint scenario.
My goal with this article and comprehensive video below, was to pool together all the different techniques we've shown over the years into one definitive resource to reference and learn from. I'll say it up front and reinforce it later, that these skills are not designed for escape from Law Enforcement.
I'll be showing how to pick and shim your way out of handcuffs, so let's briefly talk about handcuff technology and availability. First off, are the style and grade of handcuffs available to literally anyone out there the same that are issued to Law Enforcement Officers? Yes, which poses a serious issue in my book. The ratcheting style handcuff design that's remained largely unchanged since 1916 is still utilized today, as are the simple universal keys that fit just about every cuff on the market today. Double lock mechanisms are relatively new in the overall technology for handcuffs, but as you'll see, that can be defeated as well. It still uses the same key.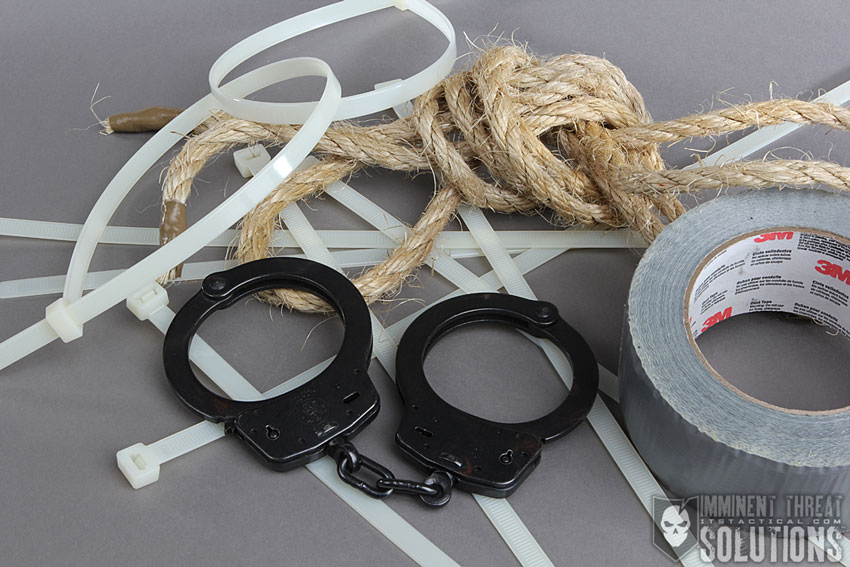 So what's keeping our officers safe then? Proper cuffing technique and a watchful eye. I won't get into the proper LE cuffing technique, but suffice to say that if you find yourself in that situation, there's not a lot that can help you escape. I could put a key in your hand, but you'd never be able to open the cuffs. That being said, the techniques I'll demonstrate today are to escape from the untrained criminal that thought it was a good idea to go out and buy handcuffs to illegally restrain their victims.
Criminals are stupid, there's a reason they're criminals in the first place. With a little knowledge and power, you can outsmart them. We can discuss semantics all day long, but at the end of the day, the scenario will always dictate your options during a home invasion or any other other illegal restraint. The idea is to stay alert and have a few tricks up your sleeves.
Rather than ramble on and try to describe technique through an article, I'd rather just let you watch the video we've put together below and refer you to the comments below if there's anything I can help elaborate on. This resource was created to help you and your loved ones learn important life saving skills. Information like this is why we exist here at ITS. Please help share this around and explain the importance of those around you learning these skills.
While this article and video aren't intended to be a sales pitch, a lot of the tools you'll see demonstrated in the video come from products we've been refining for years to help during a home invasion or escape and evasion scenario. Our ITS Urban Kit is shown below and includes the essentials for just these purposes.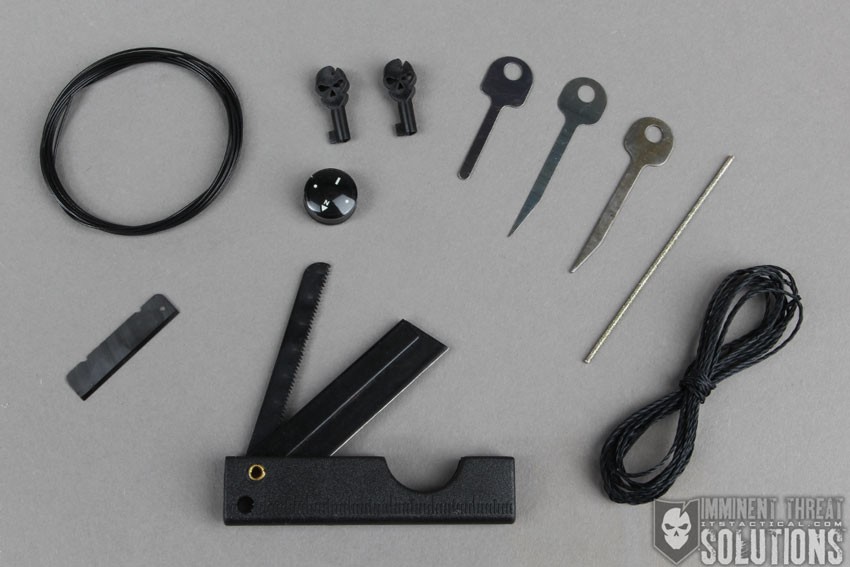 In addition to our Urban Kits, we've got a slew of security and lock picking tools we're proud to carry in the ITS Store to help you learn and expand your skill-sets.
Again, we're here as a resource, ask any questions you might have below. Even if you don't agree with our methods, let us know why, I'd be happy to discuss that with you in the comments below as well.