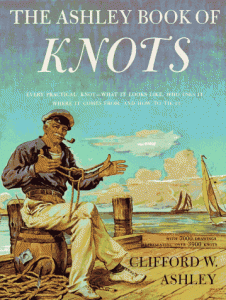 CBS Sunday Morning ran an excellent segment today titled "Knot So Simple."
Correspondent Serena Altschul took a look at the International Guild of Knot Tyers in the United Kingdom, and interviewed  Phoebe Ashley Shardon, the daughter of Clifford Ashley.
Ashley is the writer and illustrator of the Ashley Book of Knots (1944). The ABOK is still known as the bible of knot tying today, and is a must for anyone wanting to learn more about knot tying.
We highly encourage everyone interested to pick up a copy, it's a fantastic reference book and it's authority still rings true after 65 years.
Check out the video from today's CBS Sunday Morning segment here.