Lishi 2-in-1 Lock Picks are Changing the Lock Picking Game
Lishi 2-in-1 Lock Picks are Changing the Lock Picking Game
We're not exaggerating when we say that the Lishi 2-in-1 Lock Pick Tool is the biggest revolution in lock picking we've seen in our 12 years in business! These tools enable someone not familiar with how to pick a standard pin & tumbler lock to quickly and efficiently open one like it's magic! The Lishi Tools aren't just for beginners though, each combines a keyway-specific molded pick channel, along with a single hook-pick lever, tension bar and even a decoding interface.By recreating the exact keyway of the lock, the Lishi 2-in-1 Lock Pick eliminates potential false sets caused by unintentional side-to-side motion common in traditional picking methods. The tool also mitigates false sets by reducing the nuance of tensioning a cylinder, requiring only the lightest tension as you probe the pick lever along each channel of the lock.
Check out the video below for more information on how to use the Lishi 2-in-1 Lock Pick, as well as seeing just how fast they really are!
Not only does the Lishi make it easier, it also results in the lock opening much faster than using traditional picks. On some locks, we've seen our picking time reduced by up to 90% and we haven't yet encountered a lock we were unable to open using the Lishi Pick, provided the keyway matched (meaning it was able to be inserted fully into the lock.)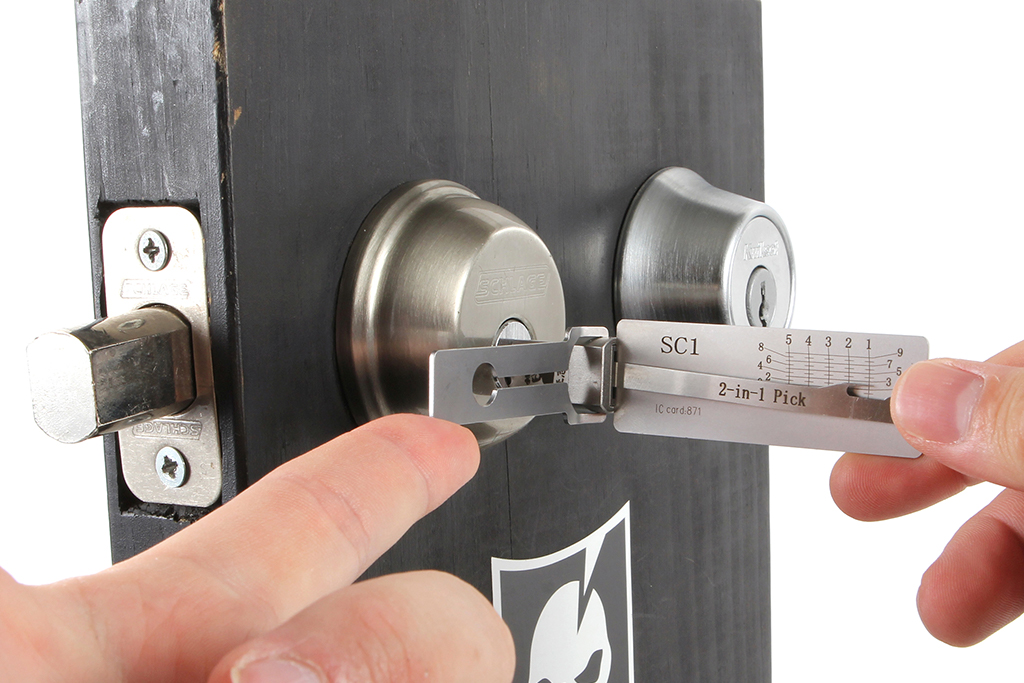 The Lishi 2-in-1 Lock Pick is available for the SC1 (Schlage 5-Pin) and KW1 (Kwikset 5-Pin) and each includes a clear heavy-duty polymer storage case and a hex key to tighten the set screw holding the tension bar if it should ever become loose.
For a limited time, we're offering a special introductory price on the Lishi Tool, so don't delay and get your order placed today!
Click here to get your Lishi 2-in-1 Lock Pick in the ITS Store!