Scuba Diving and Combat Diving, a Healthy Mix
Scuba Diving and Combat Diving, a Healthy Mix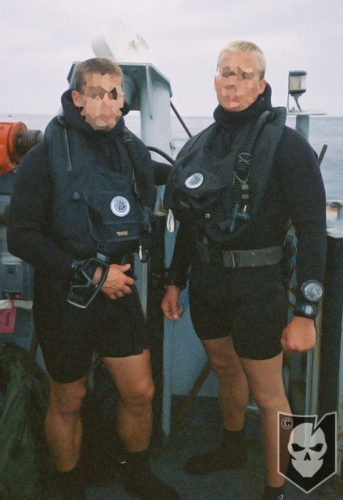 We'd like to introduce a new topic here at ITS Tactical, Scuba Diving.
Most of us here are not only avid recreational divers, but have done Combat Diving in the military.
We hope to bring you a healthy mix of the two, along with articles and videos that will not only be educational from a civilian standpoint, but help those in the military and law enforcement too.
Our articles won't be focused on teaching beginning Scuba Diving per se, but will be geared towards the diver wanting to gain more tactical-based knowledge and build their confidence underwater.
Scuba Diving is what we consider to be an essential skill set, and our articles will help you improve upon it.
If you're not certified to dive yet, check your local dive shops which should teach either PADI or NAUI based curriculums.  We're partial to PADI around here, and a few of us have taken their courses all the way up to Master Diver.
We've already been out shooting some underwater video for the articles using a video camera called the Tachyon XC, which is fully waterproof down to two atmospheres. (2 ATM without the need for an external housing!)
Tachyon has uploaded a YouTube video showing a little bit of the footage we took last weekend while filming an underwater navigation video. Check it out!
Look for an in-depth review coming soon on the brand new 2010 Tachyon XC from ITS Tactical, and some great underwater combat-diving training tutorials! Stay tuned!