Hands On with the TACOST Training Card Program from Trident Concepts
Hands On with the TACOST Training Card Program from Trident Concepts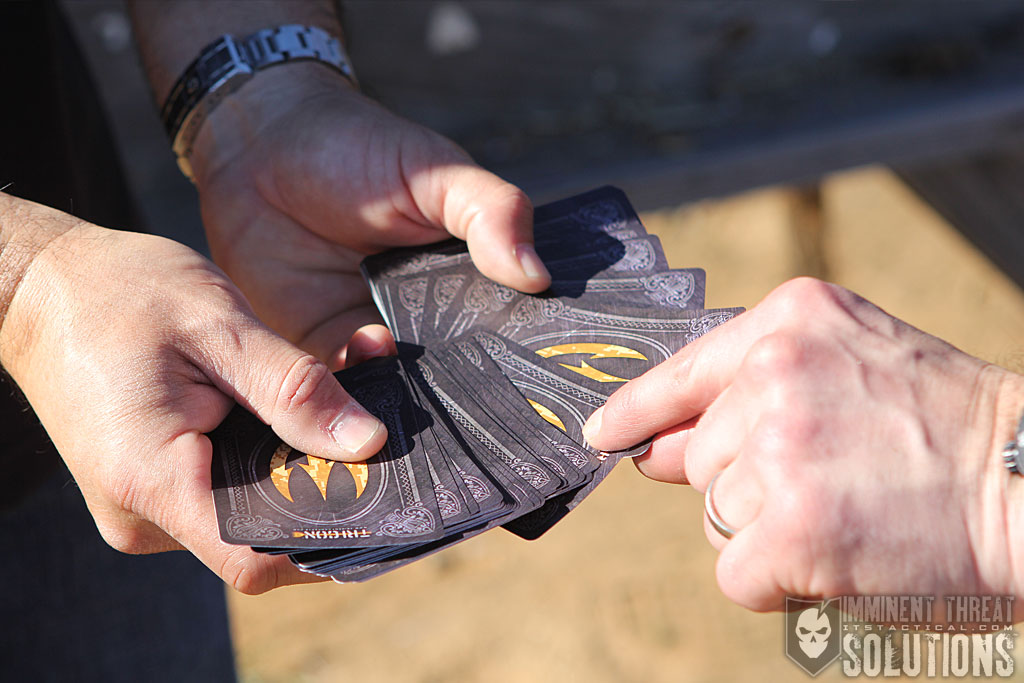 We're proud to have worked in person with our good friend and ITS contributor, Jeff Gonzales, of Trident Concepts to film a video review of the TACOST Training Card Program.
TACOST was developed to provide a convenient, portable and effective way to train on the go, while aiding students in identifying discrepancies in technique and provide tools to improve & sustain.
While you may have seen a few of the available press releases on the TACOST program, we wanted to meet up with Jeff in person to learn what the program was all about. Check out the video below for an in-depth look at what makes TACOST so effective.
I've personally used TACOST Pistol 1 Program with tremendous success and it's truly allowed me to hone in on specific issues that have surfaced during my usage. By breaking the drills into groups geared around dry fire, baseline, marksmanship and speed, TACOST has enabled me to get a better handle on my goals and maximize range time.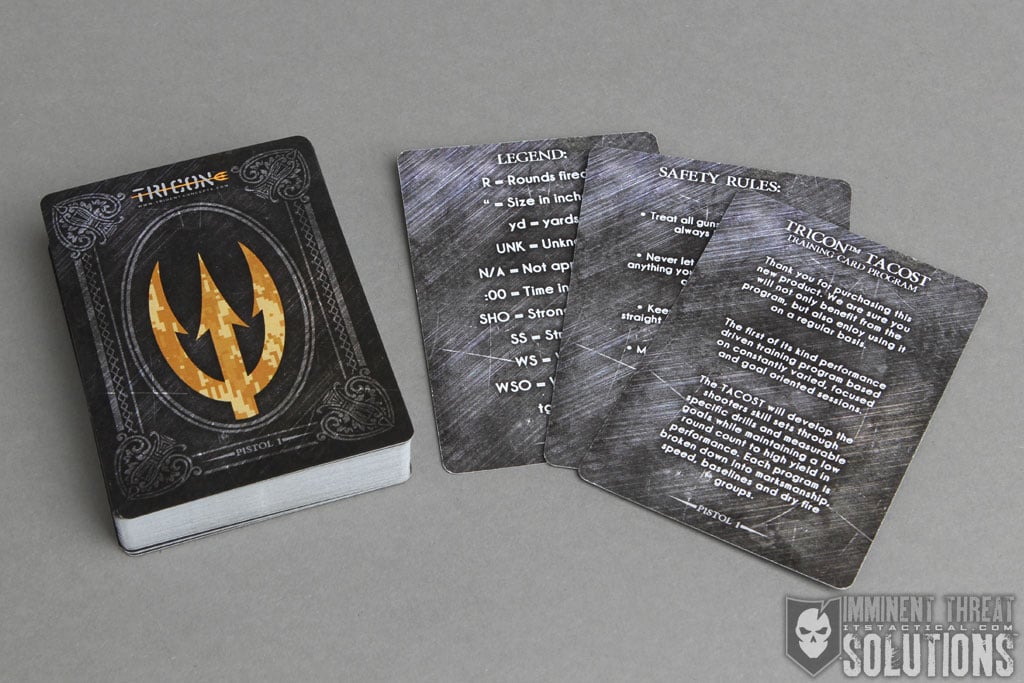 To pick up a TACOST deck for yourself, head over to Trident Concepts and bring your training to the next level!