K9 Commitment: Questions You Should Ask Before Buying a Protection Dog
K9 Commitment: Questions You Should Ask Before Buying a Protection Dog
Dogs are truly man's best friend. There are many animals that have a special place in our hearts and homes, but dogs are unique in that they are the only ones that will voluntarily leave their own kind and bond themselves to a human. This is why we love them so much and why people have owned dogs throughout all of recorded history.
For the first time in a long time, we're entering an era where people are increasingly feeling less and less secure and for good reason. Because of these feelings and a desire to make ourselves as secure as we reasonably can, people have begun searching for the skills and tools to protect themselves. One of the possible tools you could choose to purchase is a trained protection dog.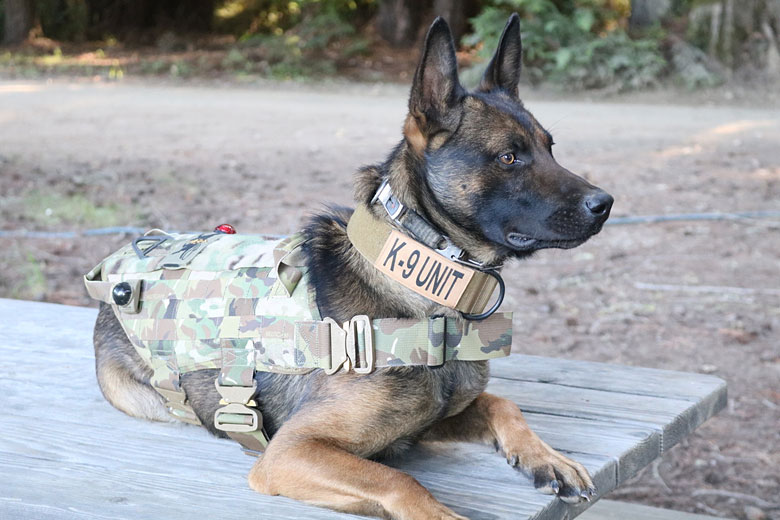 Trained dogs have many benefits over many other tools you could choose, but they also bring with them a level of responsibility that needs to be carefully weighed before making your decision.
The benefits of a dog include:
They have heightened senses and can alert us before a threat is too close.
They provide companionship and comfort in hard or stressful times.
They provide a visual deterrent to many people who may be considering you as a target.
They can travel to places where you can't normally take a weapon. (In certain situations.)
Many highly motivated criminals would rather risk being shot than being bitten by a dog.
A dog provides numerous levels of force before reaching the level of deadly force. (Pulling the trigger on a gun and killing someone is hard to live with, even if you're justified in the shooting. Using a dog to end the threat of violence is a less lethal option.)
Some people who own guns wouldn't be able to pull the trigger in the moment of truth, but would be willing to deploy a dog.
So let's say you're ready! You've decided that a dog is definitely for you. Where do you sign? Not so fast, there are some important things you should consider before making that final decision and taking the plunge.
Are you a dog person? Have you ever owned a dog before?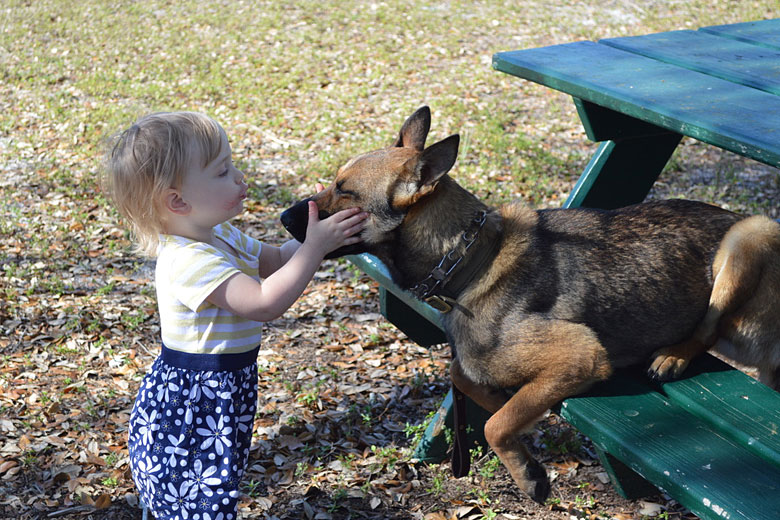 This isn't a prerequisite, but it's definitely something to consider. Dogs come with additional responsibilities. They have to be fed and taken out to use the bathroom. They'll get sick and have to be taken to the vet. Even if they're house trained, they'll make a mess in your house at some point.
Their training has some level of maintenance. If you go on vacation, you have to either take them with you or find some place for them to stay while you're away. If you've owned dogs in the past, but never purchased a protection dog, you'll have a better idea of the day-to-day requirements. If not, just go into your purchase knowing that a dog requires work and a commitment on your part.
Are you willing to commit?
This leads me to the second thing you should consider, commitment! If all goes well, a dog will live between 12-20 years. It's important to be willing to commit for the life of the dog. Most dogs used as protection dogs are chosen for, among other things, their ability to bond to a human being. It will be detrimental to them if you have to get rid of them after several years. So make sure you're willing to commit to the dog for its life.
Are you willing to learn?
Even if you've owned dogs in the past, if you haven't owned a trained protection dog, then you're going to need to learn to work with them. Even if you had a protection dog in the past and have decided to purchase a dog from another company, you'll likely have to spend some time learning the new techniques used by that trainer. Dogs learn based on the training and philosophy of the trainer and therefore you need to be trained on how to handle the dogs in the philosophy they were trained under.
…you could be asking for a big headache.
Most companies require some level of training for the new purchaser when they get their dog. If they don't require this, it's likely that they're not a reputable place to work with. It's not unusual to spend 1-2 weeks being trained on how to handle your new dog. So make sure you can dedicate this time and make sure you have an open mind.
What is your family structure, or planned family structure?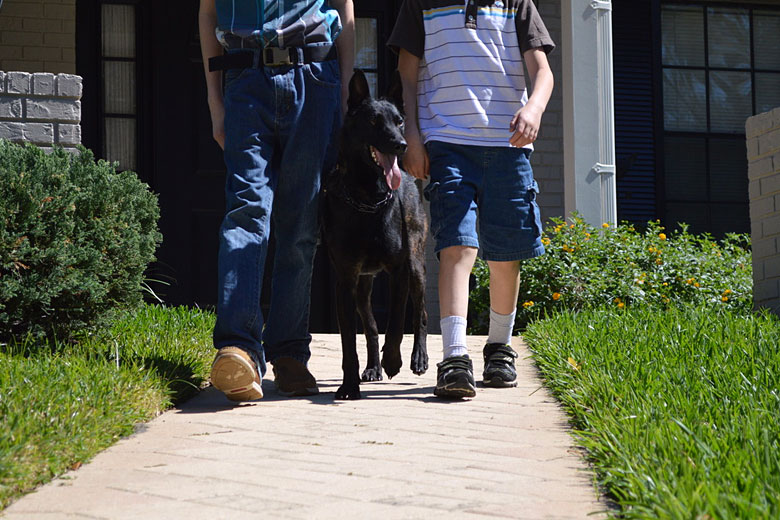 Another consideration is your current and planned family, including children and other pets. While a trained protection dog isn't a pet, if you have other pets, they'll have to interact with them. If you have young children, you should make sure that your training company specifically socialized and trained your dogs around children.
If you have cats, other dogs (especially small ones) or livestock, these things should be taken into consideration. Protection dogs can absolutely be socialized around these things and shouldn't exhibit aggression toward them. However, if your trainer isn't experienced in training in these environments, you could be asking for a big headache.
How much time can you give the dog?
Getting a dog shares some similarities with adding a member to your family. They're living creatures and they have a desire to bond with, spend time with and be around their people (or person). If you have a job or lifestyle that requires you to be out of the home for 12-16 hours everyday, then it may not be in your or the dog's best interest to enter that lifestyle.
Some trainers are good with dogs, but very bad with customers.
If you can take the dog with you (special circumstances may or may not allow this), then it shouldn't be an issue. However, dogs don't tend to thrive very well in an environment where they rarely see their people.
Ultimately, you likely won't get the value out of your dog if you're never near them to benefit from the service of protection they can provide.
Who are you buying your dog from?
There aren't a ton of options for companies to buy a trained protection dog from, but you should consider a couple of things carefully before making this kind of investment. Do you have a specific breed of dog you want and does this trainer work with those dogs? Does the trainer have a list of clients they could give you to speak with about their experiences?
Does the trainer have a family environment to train their dogs in? (If you have a family that the dog is going to be around.) Is your trainer relatively easy to get in touch with if you have an issue? There are very few companies out there that meet all or most of these requirements. Some trainers are good with dogs, but very bad with customers. This can prove to be very frustrating when you're trying to get your dog.
Conclusion
Dogs can be a wonderful asset that could very well save your life or the life of someone you love. I couldn't imagine our life without at least several trained dogs around us. Having them near us allows my family to relax and know that we're safe, even if someone decided to try to harm us. We know that we have companionship in our dogs and we know that they would gladly lay down their lives for ours, should the need arise. They are selfless creatures who desire to serve and care for those they are closest to. I highly recommend considering adding a protection dog to your home, just make the decision with your eyes wide open.
At Fortress K9, we have 15 years of experience training dogs for family and home protection, as well as Law Enforcement and Military applications. We ensure that each dog is brought up in a family environment and is fully stabilized around children (zero tolerance for unwarranted aggression), cats, rabbits, goats, small dogs and more.
Our training levels range from basic Guardian dogs to fully trained Executive Protection dogs. We work with Military, Law Enforcement and Search and Rescue around the country to ensure we have the highest level of training and experience.
If you already have a dog, but could use help training it, consider the K9 Academy Online! For more information, visit, K9AcademyOnline. You can support ITS Tactical and save 10% by using the coupon code itstactical
Editor's Note: Joel Ryals is the founder and head trainer at Fortress K9. He has been training and handling dogs for over 15 years. Joel has served in the United States Army for 11 years as a Military Police Officer deploying to the Pentagon days after the 9/11 attack, Afghanistan (2003), Iraq (2007) and Bogota, Colombia (2011) in the War on Drugs. Joel has specialized in integrating dogs into every aspect of life, from personal obedience and protection to specialized military application.