First Look at the Griffin Knife from Prometheus Design Werx
First Look at the Griffin Knife from Prometheus Design Werx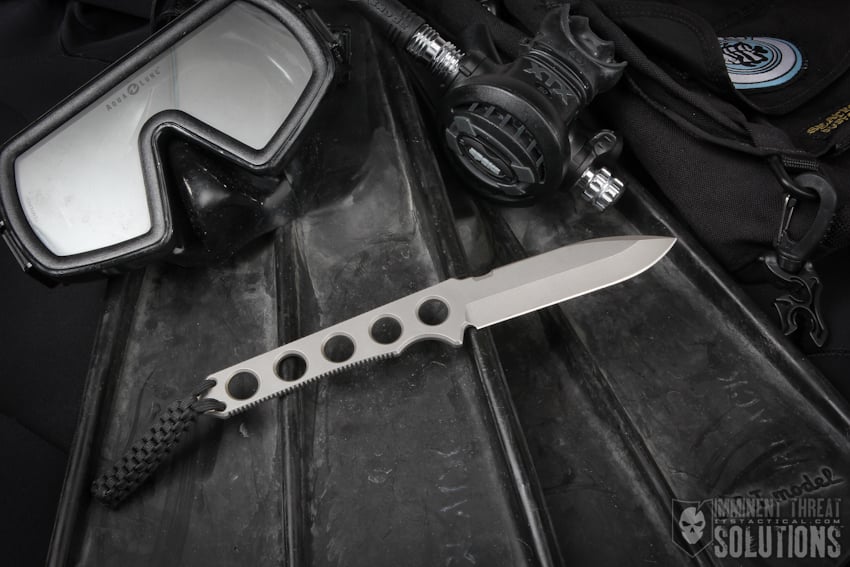 Our good friends at Prometheus Design Werx recently sent over one of their newest edged tools for us to take a look at, the Griffin Knife. My first thought when looking at the Griffin is that the skeletonized tang harks back to old dive knives of the past and a style I'm particularly fond of. I also keyed in a feature that PDW is calling the "Strikeback," which is a ferro-rod-striker ground out of the spine.
This first look at the Griffin won't be a review, but rather a summary and some initial impressions noted from handling this prototype knife for the last few weeks. Drool as needed, but you can find them for sale on the PDW Website this week.
Update: The Stonewash finish Griffin and the Limited Edition SPD Matte Black Griffin are available on the PDW Website.
The Griffin
This heavy duty knife has been abrasive-jet cut and machined from premium grade Bohler M390 blade steel and is purpose built to be a versatile tool capable of a multitude of tasks. While not specifically marketed as a dive knife, I can definitely see an application for it under the sea. However, I'm hesitant to recommend it solely as a dive knife. The reason being that the butt end chiseled pry tip / cat's paw nail puller are a nice added feature, but could possibly jab into the wrong place when attached to a dive belt. Also, the Kydex sheath with Tek-Lok attachment doesn't seem to be set up for rubber leg straps typically found with dive knives, but I digress.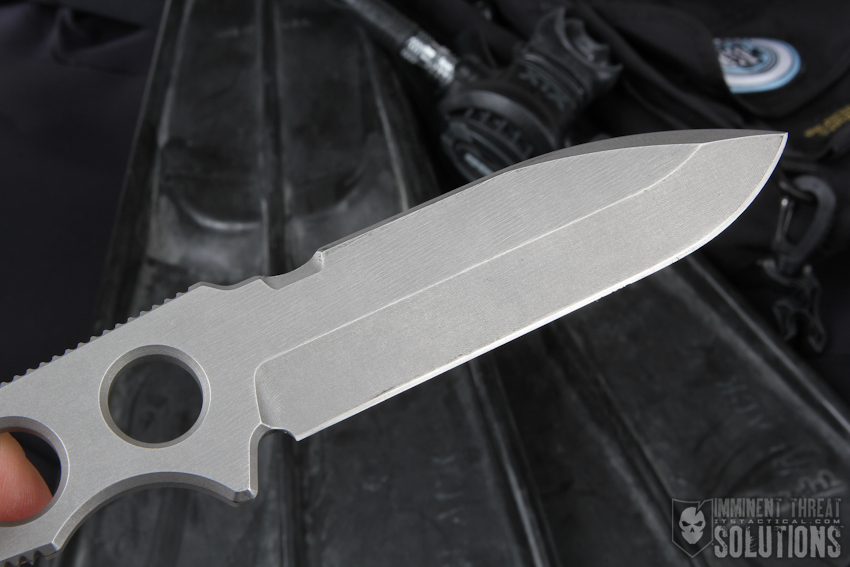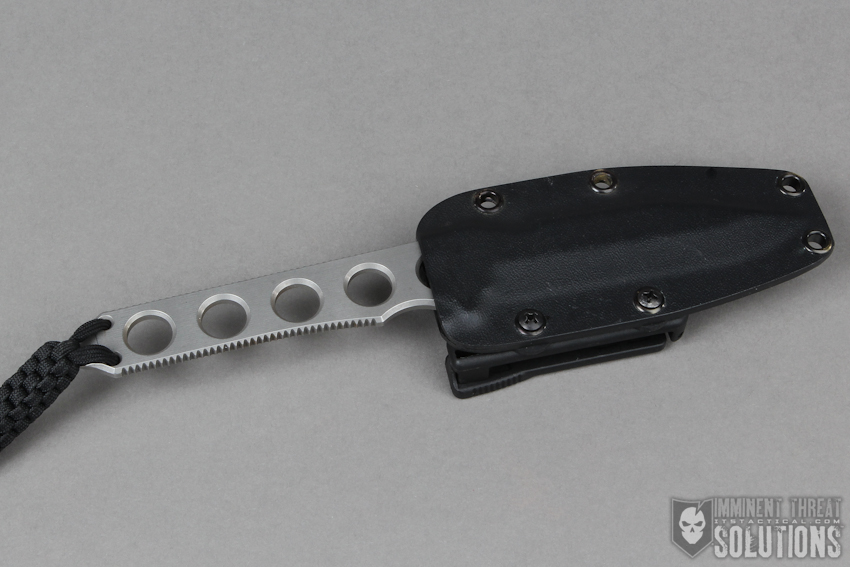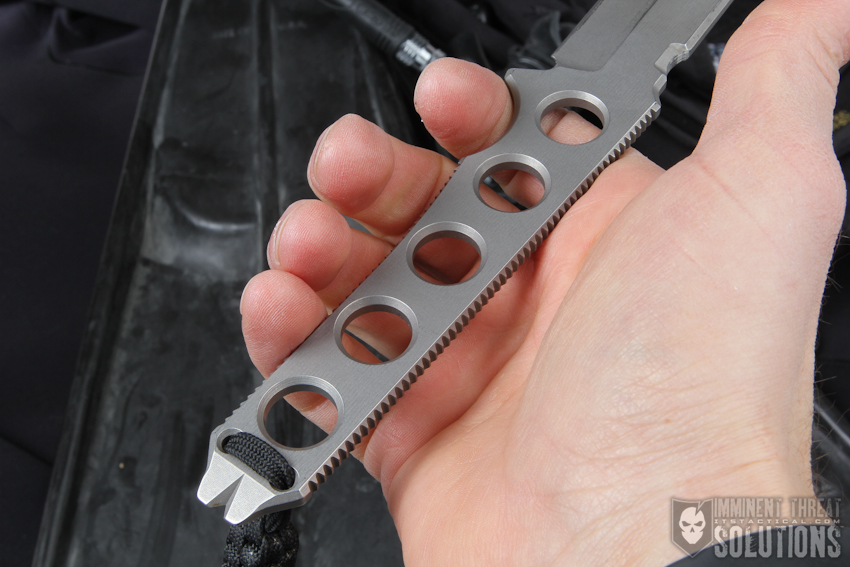 I mention what I did about it's use as a dive knife, to illustrate the fact that it's much more than that and to use it solely as a dive knife would be a waste of some awesome built-in features. The Strikeback ferro rod striker works amazingly well and has the perfect edge to throw a nice big spark from a ferro rod. Just to clarify, you'll need to provide your own ferro rod though, as one is not included. The benefit here of the Strikeback is so you can also save your blade and not have to use that to potentially strike with if need be.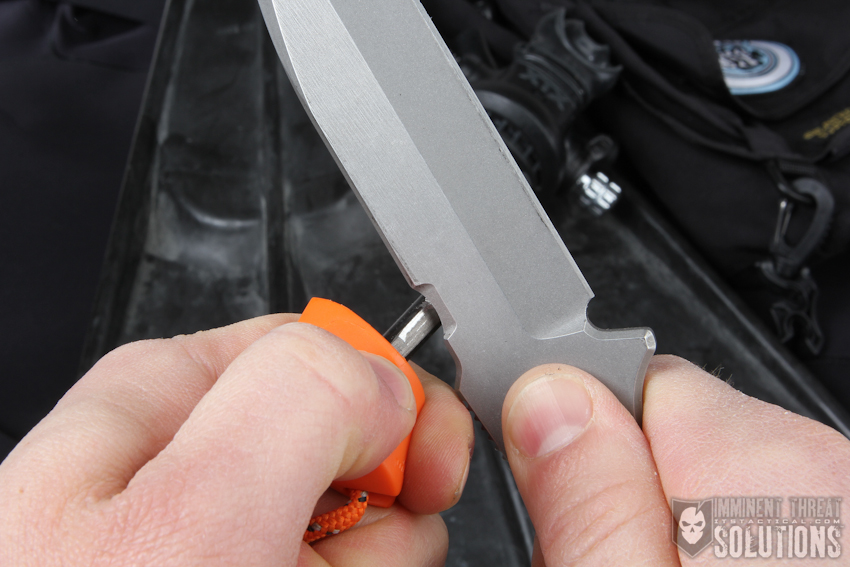 The skeletonized handle design reduces weight and features full-length jimping down both sides of the entire handle, which PDW states ensures a soild grip even when wet. I couldn't agree more with the jimping being super effective, although I would prefer a little more material around where my pinky and ring finger meet the handle. I may just need some more time with it, but I felt like I wasn't getting as much grip in this area as I'd like. I do appreciate the .075 chamfer around all the perpendicular edges, which provide comfort as your hand wraps around the knife.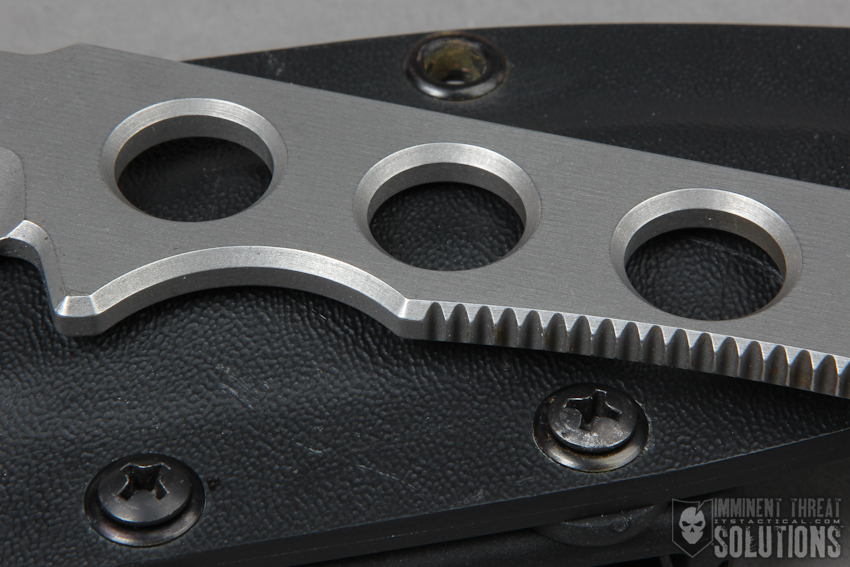 Another great aspect of the skeletonized handle is that it's perfect to add a paracord wrap to for added grip, but then you miss out on the jimping. Attention to detail is off the charts on the PDW Griffin and the photos I've taken don't do it justice. This is truly a blade you need to hold and use to appreciate. Meaning, don't keep this one locked in a safe!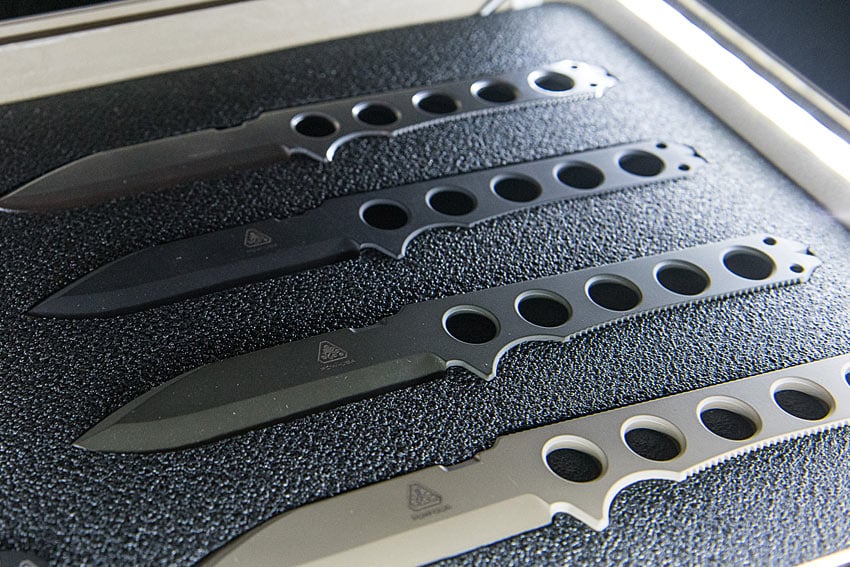 The production models of the Griffin will be available in the Stonewash finish seen here, as well as Cerakoted options in Flat Dark Earth, Milspec Green and Matte Black, as show below. Each comes with a color-matched kydex sheath as well.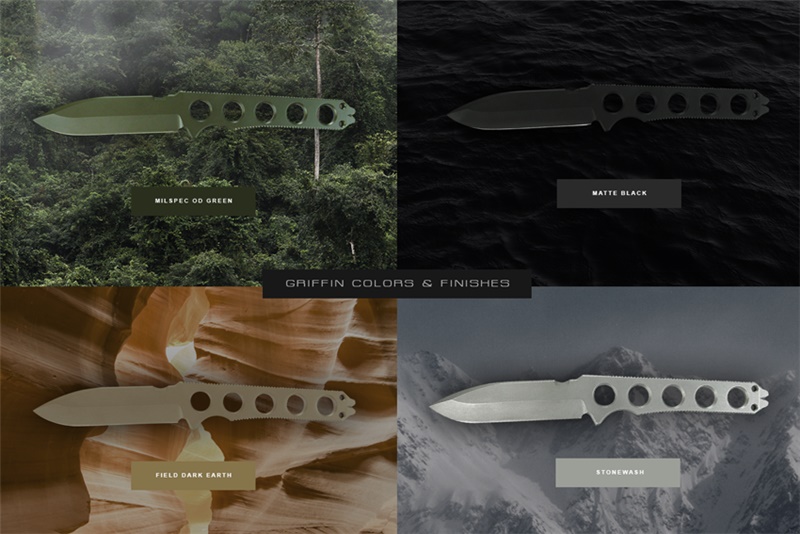 Specifications
Bohler M390 Steel
Blade length 4″
Overall length 9.25″
Thickness .192″
Strikeback™ Ferrocerium rod striker
Butt end chisel pry tip with cats paw nail puller
Unsharpened upper swedge spear point blade
10″ hollow grind on blade and back swedge
.075 Chamfer on all edges
Two step mechanical surface treatment
Color-Matched Kydex® sheath with Tek-Lok™
Made in the USA
Again, if you're interested in the PDW Griffin Knife, head over to Prometheus Design Werx this week to pick one up! If you happen to read this before the launch, PDW has a spot that you can get notified when they're in stock.
Update: Here's a look at the production version of the SPD Field Dark Earth Griffin Knife.