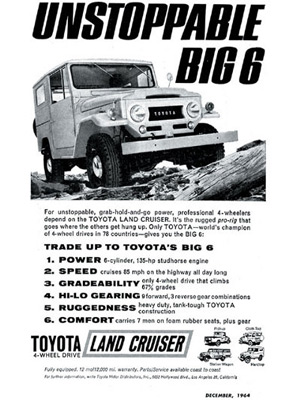 Editor's note: This post was written by Chris Hutcheson and originally ran on The Art of Manliness.
Unfortunately, most 4 wheel drive vehicles on the road today spend their entire lives…on the road. For the average driver, a 4×4 option is only a way to retain resale value in their vehicle and possibly be able to still get groceries when the snow starts falling. It is time to get that off road machine of yours off the beaten trail. Men, let's get a little mud on the tires.
Off road driving can take several forms. From the weekend trail rider to the die hard rock crawler, off roaders the world over know that there are few better ways to get your jollies than taking total control of your vehicle as you take it places most people never knew they could go.
Let's take a brief look at some of the places you might find yourself when you decide to leave the pavement behind, keeping in mind that this is just an introduction and is by no means all you need to know when hitting the trail. Remember, the most important elements of a successful off road adventure are safety and preparation.
{ 12 comments }