A Message from Debbie Lee of America's Mighty Warriors to ITS Tactical
I wanted to share a message with everyone today that Debbie Lee of America's Mighty Warriors sent to me yesterday after this weekend's tragedy in Afghanistan.
I received the check today, again THANK YOU SO MUCH!  None too soon.  I'm catching a flight in a few hours to be with the families of the  fallen and the Community. It's been a very difficult and extremely  emotional weekend. Marc's roommate that he lived with for over a year  in VA was one of the KIA.

God bless you,
Debbie
I think this email speaks volumes of what we were all able to do as a community here on ITS Tactical for America's Mighty Warriors and our recent fundraiser with the Prevail Morale Patch. I'm grateful for each and every one of you and thank you for your generosity in giving to such a worthy organization.
Are you getting more than 14¢ of value per day from ITS Tactical?
Please consider joining our Crew Leader Membership and our growing community of supporters.
At ITS Tactical we're working hard every day to provide different methods, ideas and knowledge that could one day save your life. Instead of simply asking for your support with donations, we've developed a membership to allow our readers to support what we do and allow us to give you back something in return.
For less than 14¢ a day you can help contribute directly to our content, and join our growing community of supporters who have directly influenced what we've been able to accomplish and where we're headed.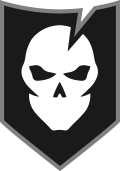 Prayers up for all our heroes!!!!
I linked it to all my sites. Thanks for putting it here.
Awesome to see everyone helping Debbie, especially during these hard times when other family members can use her understanding and support.