ITS Tactical 2nd Anniversary Giveaway Numero Cinco
Today is the last day of our week of giveaways we're running as a thank you to everyone for two awesome years here at ITS Tactical!
In our fifth giveaway this week, we're giving you something that you'll hopefully never have to use; An ETA Kit and a SOFTT-W Tourniquet! This is one of our new compact ETA Kits that includes the upgraded MojoDart!
Here's how you can get your entry in and the rest of the details of our 2nd Anniversary Giveaways.
2nd Anniversary Giveaway Details
Each giveaway this week will run until 11:59 p.m (Central Time) Saturday April 9th, 2011. We'll be announcing the winners from each of the five giveaways on Monday, April 11th 2011. Any entries after the cutoff time will not be counted (and your reply probably won't appear either). This means that you'll only have less than 48 hours to enter the giveaway that appears on Friday.
To enter, we're going to require something a little different. Instead of leaving a comment here, we're going to create a topic in our Forum for each day's giveaway and that topic will be linked in each day's giveaway. You must make your own reply into that particular day's topic to get your entry in. For your entry to be counted, reply with what one of your favorite articles is that you've read on ITS; something that you've been able to benefit from with our content.
If you enter each of the five giveaways (you're definitely going to want to), we'd like you to come up with five different answers. Please read over the instructions thoroughly so you know exactly how to make your entry count!
Today's Giveaway, Giveaway Numero Cinco, is posted here in the Forums. Head on over to read everything that's included and get your entry in!!
Thanks for all the support you've given us in making these last two years awesome; we can't wait for the next two!!
Are you getting more than 14¢ of value per day from ITS Tactical?
Please consider joining our Crew Leader Membership and our growing community of supporters.
At ITS Tactical we're working hard every day to provide different methods, ideas and knowledge that could one day save your life. Instead of simply asking for your support with donations, we've developed a membership to allow our readers to support what we do and allow us to give you back something in return.
For less than 14¢ a day you can help contribute directly to our content, and join our growing community of supporters who have directly influenced what we've been able to accomplish and where we're headed.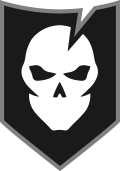 I would also be keen to purchase an "international" ETA kit, I'm also in Australia and I cant purchase anything like this kit locally. if needed perhaps a quick clot free edition?
How about an international version with a quick clot subsitute , for us non U.S. citizens .(I'm from Australia) Because you have a bloody good kit & it's cheaper than buying the individual components. Keep up the great work!
I presume there's still no International shipping on the ETA Kit, right ?