New ITS Gen 2 Holster Insert, Shock Cord Insert and Patches!
We're excited to announce a few new products today, including an update to our Gen 2 Holster Insert, the new Shock Cord Insert, ITS American Flag Morale Patch and a restock of the popular Honey Badger Morale Patch!
Produced exclusively for ITS by Zulu Nylon Gear, the Gen 2 Holster Insert and Shock Cord Insert are now in stock and ready to ship. The video and following article talk about the upgraded the Holster Insert and development of the Shock Cord Insert.
Shock Cord Insert
The ITS Tactical Shock Cord Insert is based off of our popular  Medical Insert  designed over a year ago by Zulu Nylon Gear.
Originally created to allow fast access to medical components in our  Discreet Messenger Bag, we've taken the proven design and removed the pull tab to create an insert that can be used for anything from admin items like pens and flashlights, to medical items like our EDC Kits, tourniquets and even rifle or pistol magazines.
The Shock Cord Insert is the perfect way to organize your bags or anything with loop velcro to attach it to.   The insert features a single piece of adjustable shock cord routed through 1″ webbing channels and sewn to a 7″ x 2″ hook velcro strip.
Features
Rapid Access to Important Items
User-Replaceable Shock Cord Attachment
Available only in Black
Handmade by Zulu Nylon Gear in the USA
Gen 2 Holster Insert
The ITS Tactical Gen 2 Holster Insert was designed to create a lightweight low-profile holster insert for the concealed carry pocket of our  Discreet Messenger Bag. The Gen 2 features a redesigned closure system that is wider and mitigates any chance of interfering with your draw.
Inside the 4″ tall closure (which measures 11″ wide opened up), you'll find hook velcro which not only ensures a positive closure on most full-frame pistols (including Sigs, Glocks and 1911s), but aids in quick access with no hang ups. Attached to the 6″ x 4″ hook velcro backer is elastic retention to additionally carry a single pistol magazine.
As the pocket wall of our concealed carry pocket is reinforced with an HDPE sheet for rigidity, the Holster Insert hook velcro backing was left flexible for weight reduction.
Features
Lightweight and Low-Profile
Hook and Loop Closure
Fits Most Full-Frame Pistols
Available only in Black
Handmade by Zulu Nylon Gear in the USA
ITS American Flag Morale Patch
Our ITS American Flag Patch is our first venture into woven morale patches, as traditional embroidered morale patches can have issues holding detail.
These red, white and blue American Flag Patches feature our ITS Logo in the middle of our distressed flag you might have seen before on our shirts and Liberty Bottles. Hook velcro is sewn to the back to stick them anywhere you want!
Honey Badger Patch
The popular Honey Badger Morale Patch is back in stock! Hopefully you're familiar with the internet phenomenon that is the Honey Badger and why we'd choose to commemorate its awesomeness with a morale patch. Not only has the video below garnered millions of YouTube views and laughs, but has also highlighted one of the toughest animals on the planet!
These 100% embroidered patches measure roughly 3″ wide x 4″ tall and feature a velcro backing to stick them wherever you'd like! The velcro can also be removed with a seam ripper if you'd like to sew them on.
Warning: The following is not safe for work and has some language you wouldn't want your kids to hear either…

Are you getting more than 14¢ of value per day from ITS Tactical?
Please consider joining our Crew Leader Membership and our growing community of supporters.
At ITS Tactical we're working hard every day to provide different methods, ideas and knowledge that could one day save your life. Instead of simply asking for your support with donations, we've developed a membership to allow our readers to support what we do and allow us to give you back something in return.
For less than 14¢ a day you can help contribute directly to our content, and join our growing community of supporters who have directly influenced what we've been able to accomplish and where we're headed.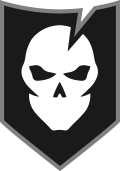 ITS Discreet Messenger Bag release date? Thank you - KJ
Yes they will a full size 1911 with weapon light. We may offer replacement shock cord in the future, but right now we don't. Thanks for the questions!
Will the gen 2 holster hold a fullsize 1911 with a weapon light? Also, is there anyway we could get a second shock cord withe the new insert? I like to double stack things sometimes and I think that a second cord would be great for that.