Saw Your Way to Freedom with the New ITS Kevlar® Escape Laces™
Saw Your Way to Freedom with the New ITS Kevlar® Escape Laces™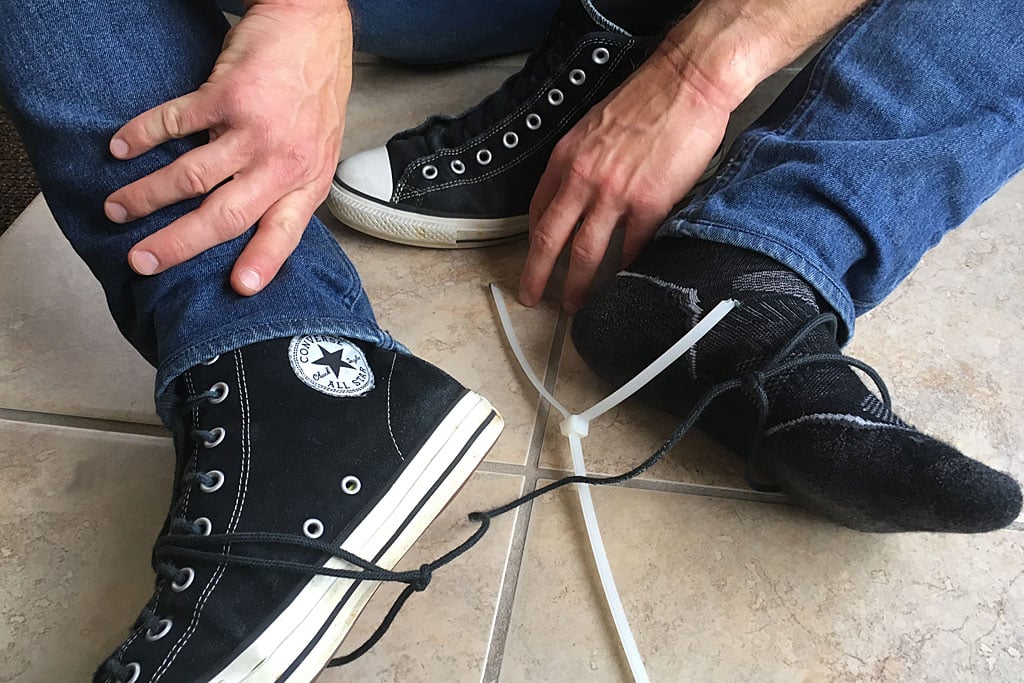 We're proud to introduce the first 100% Kevlar® shoelaces and bootlaces on the market designed for escaping illegal restraint. The ITS Kevlar® Escape Laces™ come in 54", 60" and 72" sizes, enabling you to utilize them as a friction saw to melt right through plastic zip ties.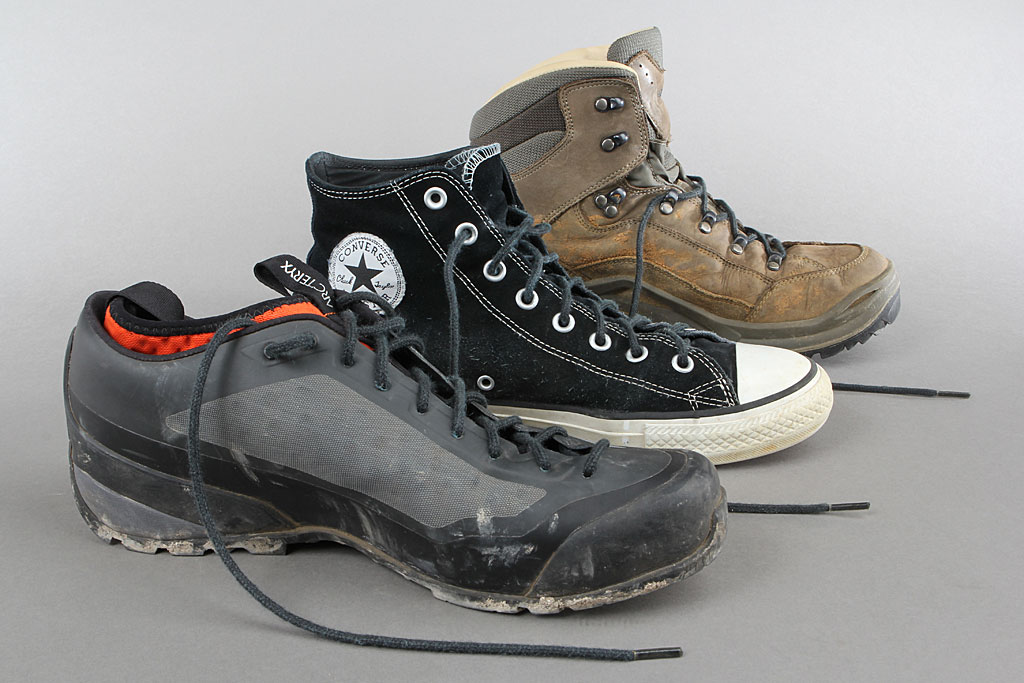 As demonstrated in the video below, simply removing a lace, tying two knots and bicycling your feet will burn through zip ties, enabling escape from unlawful restraint from a commonly used item in home invasions.
Unlike other Kevlar® laces on the market woven with nylon or other materials, the ITS Kevlar® Escape Laces™ are 100% Kevlar®, providing 360 lbs. of tensile strength. Inherently fire resistant and chemical resistant, these laces are nearly unbreakable and won't melt!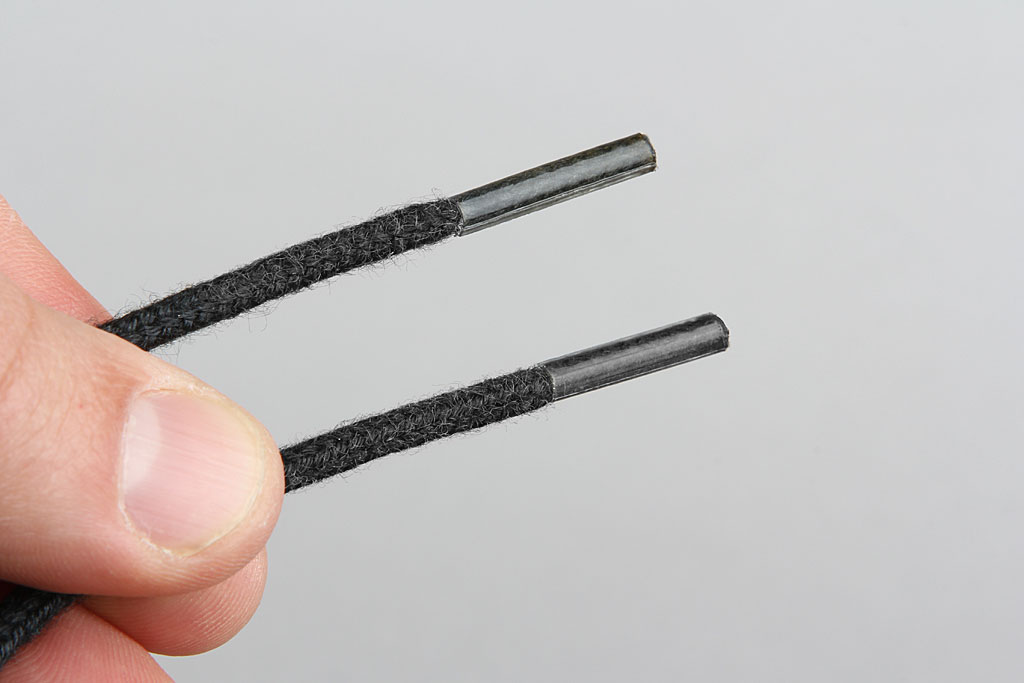 Even if you never wind up needing to melt through a zip tie, these laces are perfect for Firefighters, Welders, Construction workers, or anyone working around flames or sparks. Even those that are tired of breaking laces can benefit from a pair of ITS Kevlar® Escape Laces™.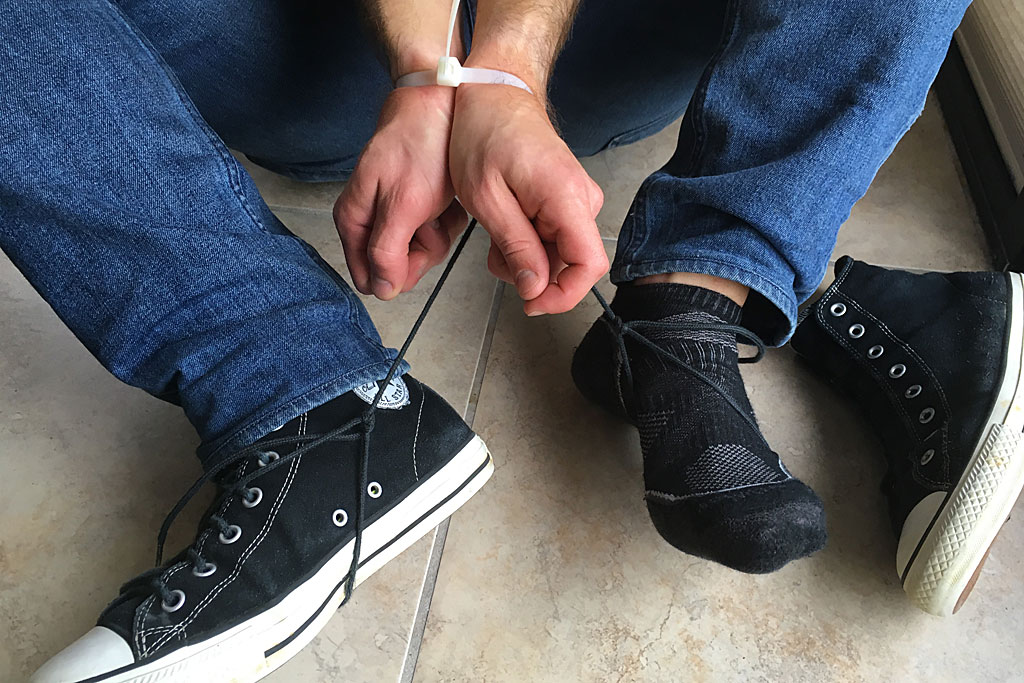 Click here to pick up your ITS Kevlar® Escape Laces™ in the ITS Store!