Prevail Morale Patches Back in the Store for Pre-Order!
For all those that have been anxiously requesting another batch of our Prevail Morale Patches be made available, we've listened! They're now in production and will be shipping out to you less than two weeks!
To purchase a patch to help support America's Mighty Warriors click here and commemorate the operation on 5/1/11 that took SEAL Team VI deep into Pakistan, eradicating Osama Bin Laden!
Are you getting more than 14¢ of value per day from ITS Tactical?
Please consider joining our Crew Leader Membership and our growing community of supporters.
At ITS Tactical we're working hard every day to provide different methods, ideas and knowledge that could one day save your life. Instead of simply asking for your support with donations, we've developed a membership to allow our readers to support what we do and allow us to give you back something in return.
For less than 14¢ a day you can help contribute directly to our content, and join our growing community of supporters who have directly influenced what we've been able to accomplish and where we're headed.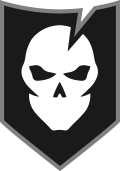 love these patches will get one for my son