2012 SOFIC ISOF CAPEX Video Coverage
Here's the footage we shot of the 2012 Special Operations Forces Industry Conference Capability Exercise by International Special Operations Forces. This took place in the bay off the Tampa Convention Center.
Shown here are a CV-22 Osprey tilt-rotor demo, C-130 military free fall water jump, MH-47 helocast operation, fast rope insertion and a ground/maritime assault.
Are you getting more than 14¢ of value per day from ITS Tactical?
Please consider joining our Crew Leader Membership and our growing community of supporters.
At ITS Tactical we're working hard every day to provide different methods, ideas and knowledge that could one day save your life. Instead of simply asking for your support with donations, we've developed a membership to allow our readers to support what we do and allow us to give you back something in return.
For less than 14¢ a day you can help contribute directly to our content, and join our growing community of supporters who have directly influenced what we've been able to accomplish and where we're headed.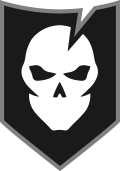 HAHA, I like how the phone was ringing in the very beginning and he silenced it. I would have done the EXACT SAME THING. Seriously. Watching something like this is far more important than anyone trying to contact me.
Wow! When they came off of the boats... whole lot of holly shit here they come! Thanks for sharing!
Very cool video, thanks for sharing. That was very motivational.