Silent Professional Auction: A Special Operations Forces Charity Event
Starting today, you'll have a chance to bid and win one of a kind items and experiences, all while supporting America's Silent Professionals through an online auction.
The auction will last from May 1st to May 15th and the goal is to raise $100,000 for Special Operations charities such as The Green Beret Foundation,  Lead the Way Foundation,  The Station Foundation,  Team 5,  Gold Star Memories and the  Tommy V Foundation.
The items up for grabs range from awesome to extremely rare. Here's just a few:
Barrett M82 .50 caliber rifle
Swiper Small Unmanned Aircraft System
5-day SPECOPS Adventure Experience in Jordan
Emerson knife carried during bin Laden raid
The Silent Professional Auction was created by Combat Flip Flops,  The Macalan Group and Intelligent Waves as a way to show  support to SOF members and their families all while providing you an opportunity to donate to worthwhile charities that offer aid to these groups.  100% of the proceeds will go to the SOF charities listed.
"Recently, I was reminded that 'abundance' is a constant circle of giving and receiving. This country and industry are blessed with abundance because of those that have given so much for us. The Silent Professional Auction is our opportunity as an industry to give back — it's their turn to receive."
– Matthew Griffin, CEO, Combat Flip Flops
There will also be an additional fundraising event held at SOFIC (Special Operations Forces Industry Conference) in Tampa on on May 15th at the Bad Monkey from 8pm — 12am. The entry fee is $100 but that fee is tax deductible and grants you access to the top shelf open bar as well as the chance to win raffle items that are not listed in the online auction. For details, contact Kym Goddu at [email protected].
Here's your opportunity to own some amazing gear and take part in life changing events, all while supporting the good guys.
Click here for the 2013 Silent Professional Auction
Are you getting more than 14¢ of value per day from ITS Tactical?
Please consider joining our Crew Leader Membership and our growing community of supporters.
At ITS Tactical we're working hard every day to provide different methods, ideas and knowledge that could one day save your life. Instead of simply asking for your support with donations, we've developed a membership to allow our readers to support what we do and allow us to give you back something in return.
For less than 14¢ a day you can help contribute directly to our content, and join our growing community of supporters who have directly influenced what we've been able to accomplish and where we're headed.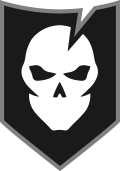 ITS: I just saw that you were supporting the silent auction and wanted to reach out and thank you personally as I am the founder of Team 5, one of the recipient foundations. We are a non-profit 501c3 veteran medical foundation (Built of PJ's, 18D's, IDC's etc) that only deploys to the most overlooked and austere locations in the world. We are the only one of our kind. We have a lot of friends in common (Griff, Sawman etc). Again thank you for the support. Eric