We're Off To Compare Camouflage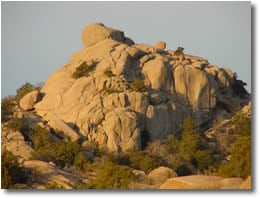 We'll be out of comms this weekend as we head up to the Wichita Mountains in Oklahoma for a Camouflage Comparison article we're putting together.
We won't be using the same camo patterns as the Natick Photosimulation Camouflage Detection Test, but we feel we've got a pretty good lineup.
Here's a sneak peek at what we'll be comparing:
Desert MARPAT (Desert Digital)
3-Color Desert Camo (DCU)
UCP (ACU)
Woodland Camo
Tan Flightsuit
OD Flightsuit
We'll try to post some updates to this article or to our Twitter page if we've got phone reception.
Enjoy your weekend!
Update 12/12/09: Check out our Twitter page for some photos!
Are you getting more than 14¢ of value per day from ITS Tactical?
Please consider joining our Crew Leader Membership and our growing community of supporters.
At ITS Tactical we're working hard every day to provide different methods, ideas and knowledge that could one day save your life. Instead of simply asking for your support with donations, we've developed a membership to allow our readers to support what we do and allow us to give you back something in return.
For less than 14¢ a day you can help contribute directly to our content, and join our growing community of supporters who have directly influenced what we've been able to accomplish and where we're headed.