ITS Muster: Skill-Set Development Excursion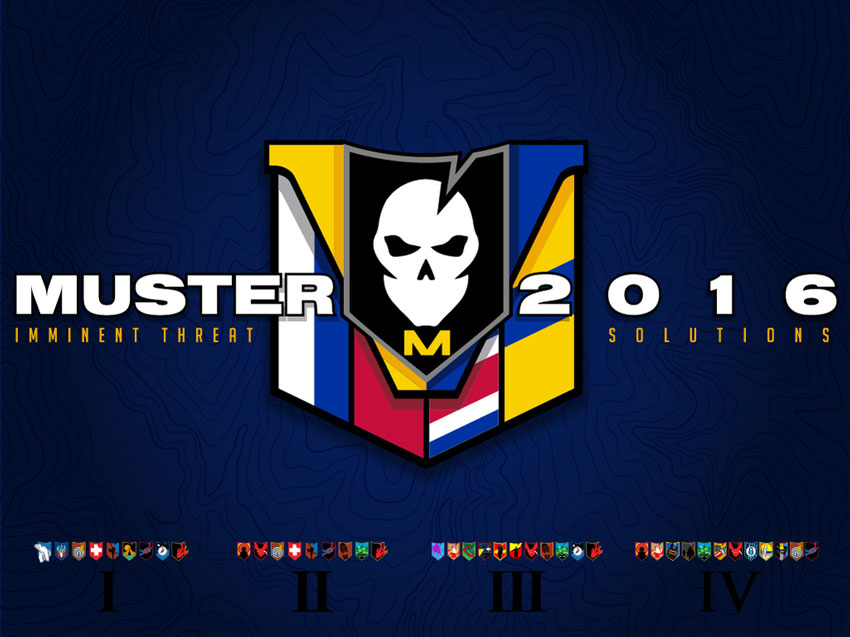 Update: Muster V is Sold Out for 2016
Bringing our community together, Muster is your chance to spend a few days with the crew from ITS, get hands-on and learn together. We only have 32 seats available for Muster V and you'll need to be a paid ITS Member to attend. Crew Leader is the only membership level that has open enrollment right now and as a reminder, the only way to become a Life Member is to attend a Muster. For details on becoming a Crew Leader, click here.
While the Muster won't be a physically demanding event, you may encounter some hiking and climbing so your level of fitness should allow for this. You're going to get dirty, you're going to be tired, but you'll leave with more knowledge than you came with, great memories and friendships forged.
You'll of course also get a Muster V T-Shirt and Morale Patch and merit badges will be earned for each discipline, provided competency is demonstrated. There's a ton more planned for you to take home, but you'll just have to be there to find out what that consists of.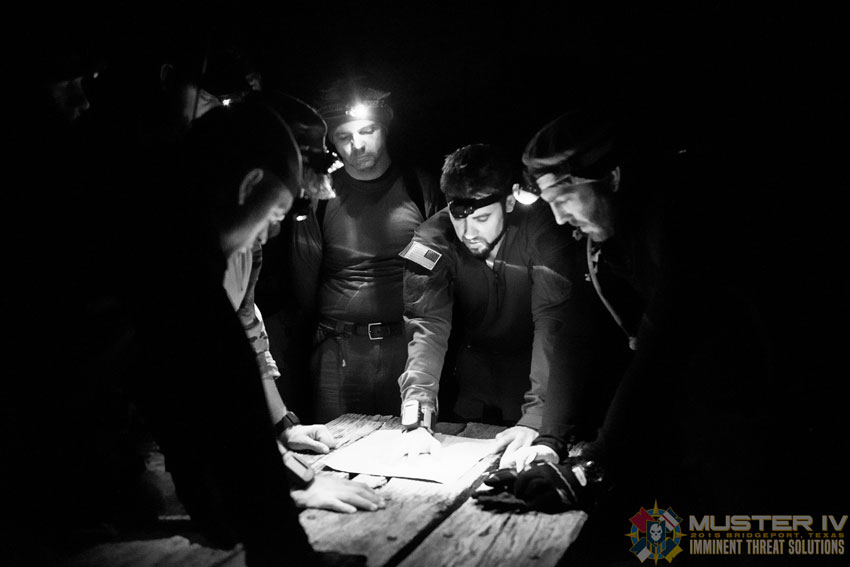 Muster V Details
Classes
Rapelling
Knot Tying
Land Navigation (Day & Night)
Tracking
Physical Security
Communications
First Aid/Trauma Management
Red Teaming & Digital Security
Reconnaissance
Fire Building
Social Engineering
Escape from Illegal Restraint
In addition to the skills being covered above, we'll also have some friendly squad competitions and of course a few Field Training Exercises (FTX) to ensure everyone was paying attention. Remember, it pays to be a winner!
Event Dates
Check-In: Thursday, October 13th (afternoon)
Check-Out: Monday, October 17th (midday)

Location
Base Camp will be located near Bridgeport, Texas, which is about an hour drive northwest from either the Dallas/Fort Worth International Airport or Love Field Airport. The exact coordinates will be emailed to everyone attending closer to the Muster.
Sleeping Arrangements
Attendees will be grouped into squads and stay together in a bunkhouse with showers and bathroom facilities. (Don't worry, we have separate accommodations for females.)

Meals
Meals will be provided throughout the event, along with some extras we'll be serving. Feel free to bring your own snacks too.
Packing List
Registration
Update: Muster V is Sold Out for 2016
Attendance is capped at 32 for Muster V and those that attended last year have priority registration. Muster traditionally sells out quickly, so don't delay in getting your registration in the mail.
Each registration will be processed on a first come, first served basis.
The pricing schedule below benefits those that get their payments in early. Don't forget that if you're a Life Member you'll get 25% off your registration (this does not apply to spouses, friends, etc. unless they're also a Life Member.)

SOLD OUT – Payment postmarked by June 15th, 2016
SOLD OUT – Payment postmarked by August 15th, 2016
SOLD OUT – Payment postmarked by September 15th, 2016
Send completed registration form AND personal/business check, bank money order or cashier's check payable to ITS Tactical:
ITS Tactical
6104 W. Pioneer Pkwy, Suite 212
Arlington, TX 76013
Price based on date of payment receipt; your payment must be postmarked by the date you are submitting payment for. Payments postmarked after September 30th, 2016 will be returned. Registration is non-refundable and non-transferable.
Past Muster After Action Reports
Press Coverage