ITS Muster II After Action Report
ITS Muster II After Action Report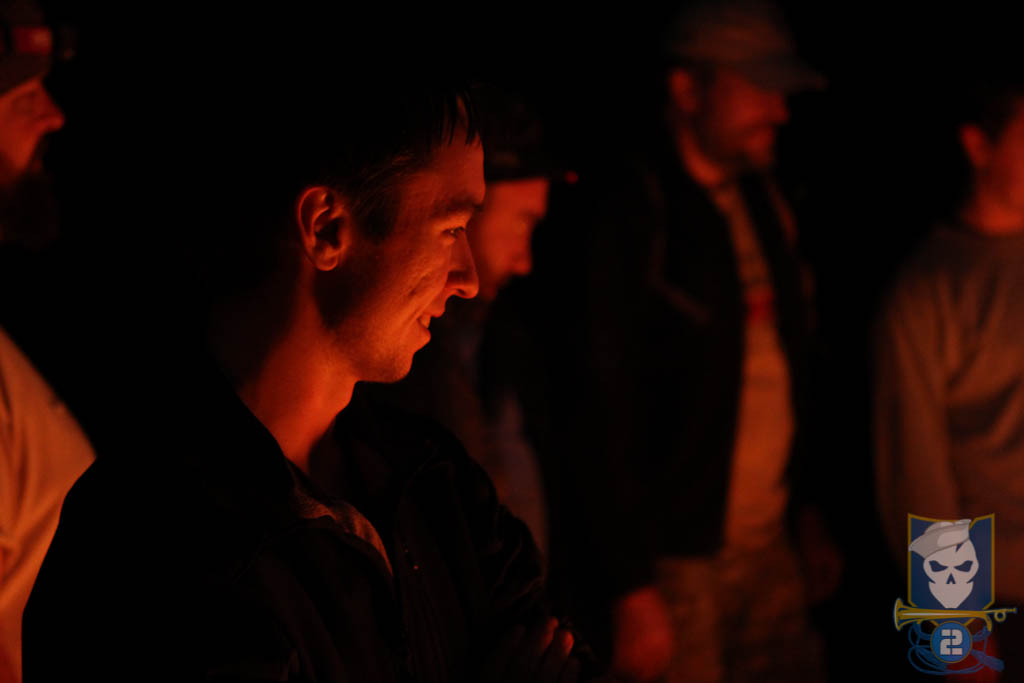 Now in its second year, the ITS Muster is our way to connect with our community and get hands on, demonstrating a sampling of the skill-sets we advocate.
Skill-sets are perishable, no matter what they are. If you don't practice what you've acquired, you'll lose it. It's this that led us to create the Muster, along with wanting to interact with our members, share our experiences and forge lifelong friendships.
Our community matters a great deal to us and it's this community that allows us to bring you the information we freely share each day here on ITS. Connecting on an individual level like we do at the Muster has been more rewarding then we could have ever imagined.
Squads
This year we had 32 participants at the Muster that came from nearly everywhere in the U.S., including all four corners of America and even Puerto Rico! Everyone was split into four eight-man squads and a squad leader was assigned.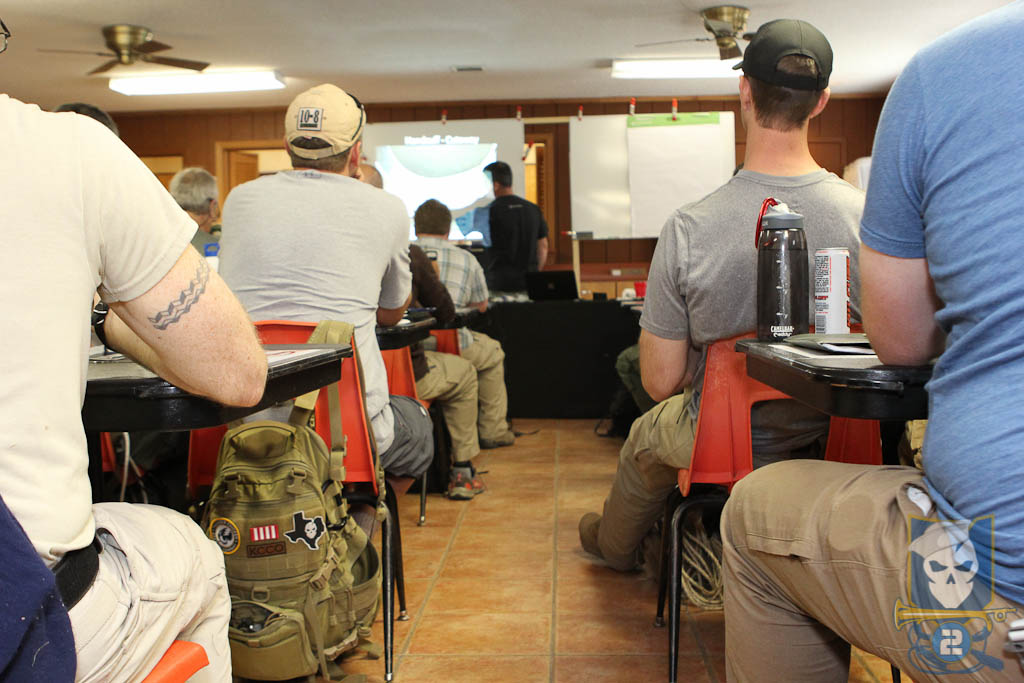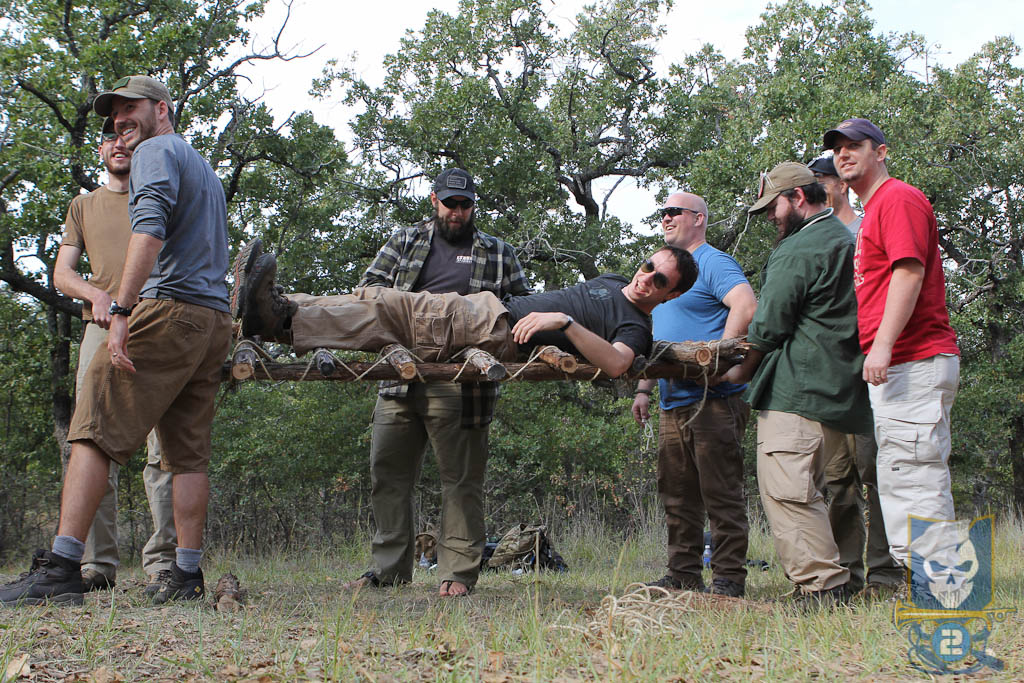 While we had quite a few alumni who returned this year, it was a good mix of new faces and friends. Something that we're proud of at the Muster is how well everyone meshes, despite different backgrounds and careers.
In addition to coming from everywhere, we also had Police Officers, Firefighters, Paramedics, active and former Military, a Doctor, a Nurse and even a former Librarian attending who decided to follow a more adventurous path and change careers after the Inaugural Muster.
While squads competed against each other in various events during the Muster, there was still plenty of time to bond around the campfire each night and we even had a few guitar players in our ranks.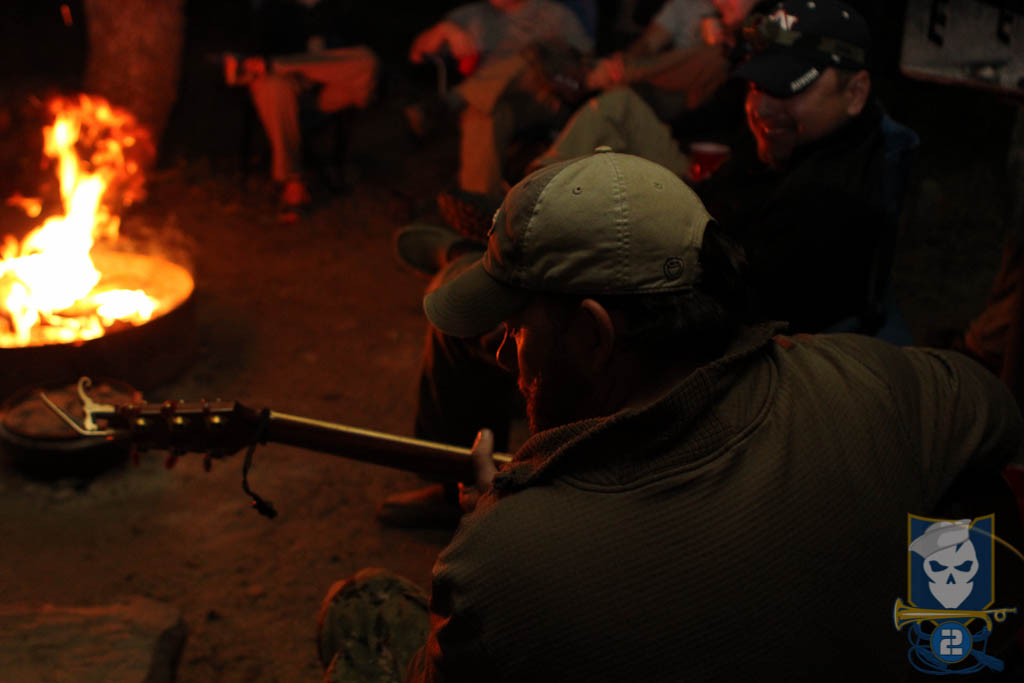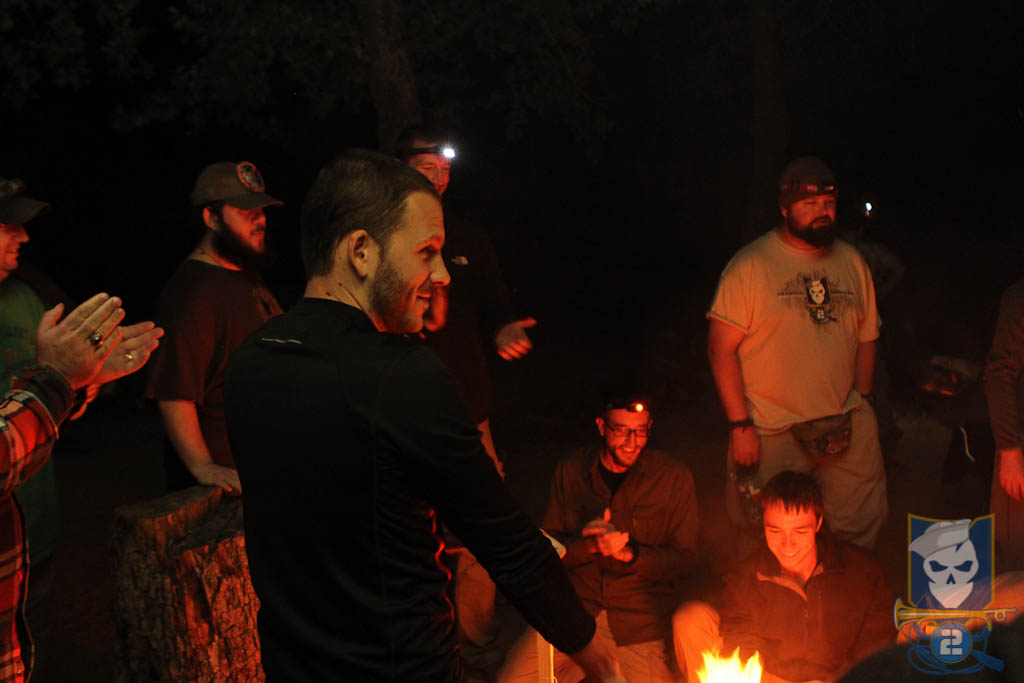 Squad Sponsors
We were thankful to have some awesome squad level sponsors this year who donated items to each squad member and helped us make the Muster even better this year. We'd like to thank Z-Medica, Combat Medical Systems and SerePick for all their support!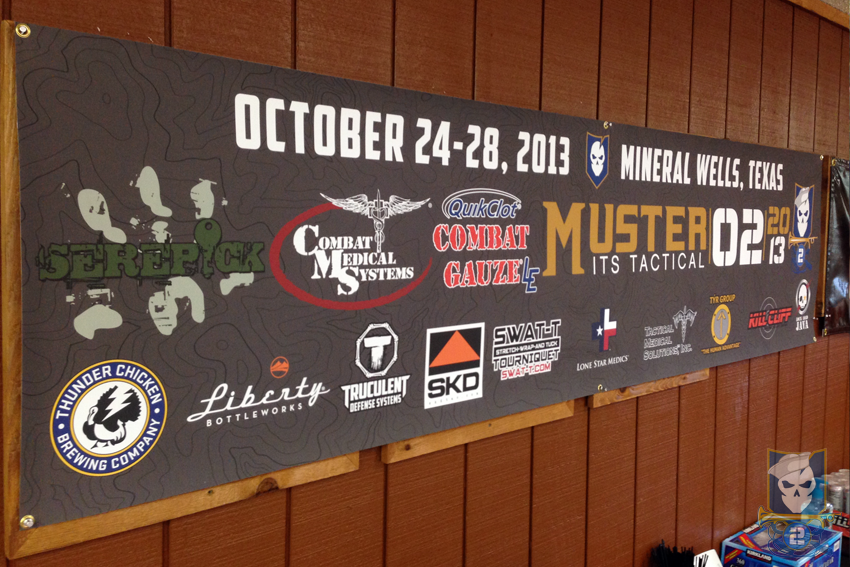 Schedule
I'll admit that we run a tight ship when it comes to scheduling during the Muster, which is why we were able to pack so much into a day. We estimate that everyone attending gets the equivalent of eight days of training packed into the five days that Muster was this year.
During those five days of training, there's plenty of adversity to overcome, which is why I feel that everyone bonds so well. Adversity introduces you to yourself and also forges lifelong friendships.
Chow was incredible again this year, thanks to our graphic designer Matt, who's also an incredible cook and Ely who's no stranger to the kitchen. The galley ran like clockwork and everyone had plenty of energy to get them through the day.
Everyone also stayed fueled thanks to the awesome coffee provided by our good friends at Lock n' Load Java!
Instruction
I'm proud to have had another diverse group of people who came out to provide instruction at the Muster this year. I'd like to thank Matt Fiddler of SerePick for his awesome instruction during Physical Security, Caleb Causey of Lone Star Medics for demonstrating life saving skills during the Medical block of instruction, John Hurth of Tyr Group who provided a wealth of knowledge during Tracking & Patrolling and Cover & Concealment, Jimy Soprano of Truculent Defense who showed everyone a thing or two about Kubatons and my good friend Nick I served with in the Navy, who came out to help me out with Mountaineering and augmented John with another take on Patrolling and Cover & Concealment.
The blocks that I headed up were Knot Tying, where everyone learned all about lashings and put them to use on some awesome projects; Mountaineering, where each participant learned how to tie a webbing swiss seat and ascend a steep canyon using a prusik and rappel down the other side; Illegal Restraint, where I demonstrated how to escape from situations like a home invasion and also some principles of Fire Building, where the squads took their newfound skill to the arena and battled it out in a fire building competition.
Other squad competitions included Gringo Warrior, a Locksport Competition, as well as a Medical casualty carry competition.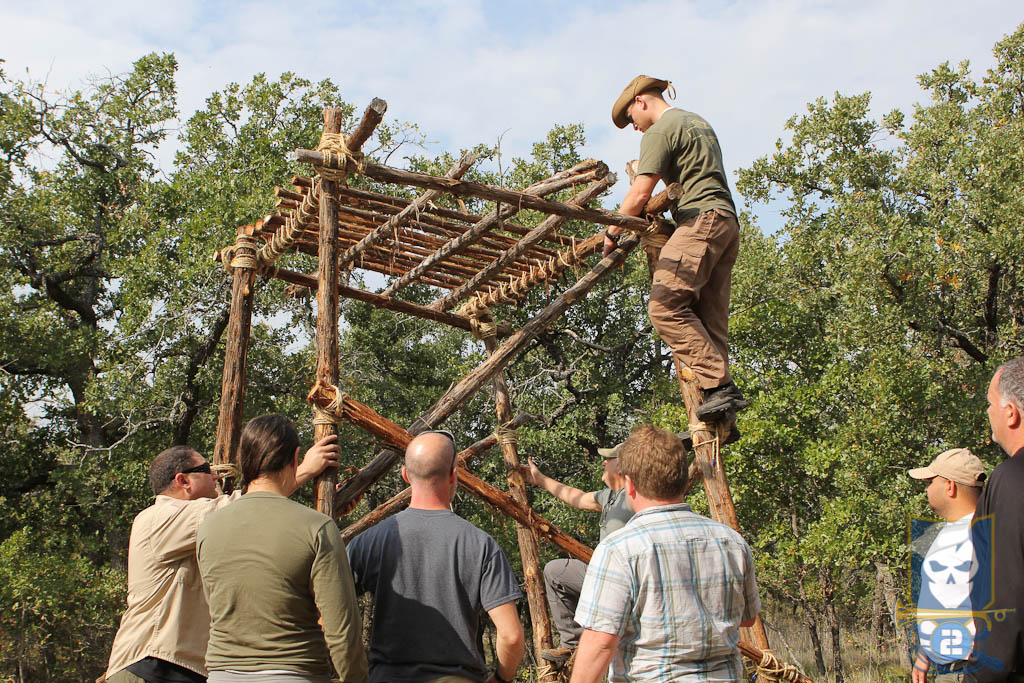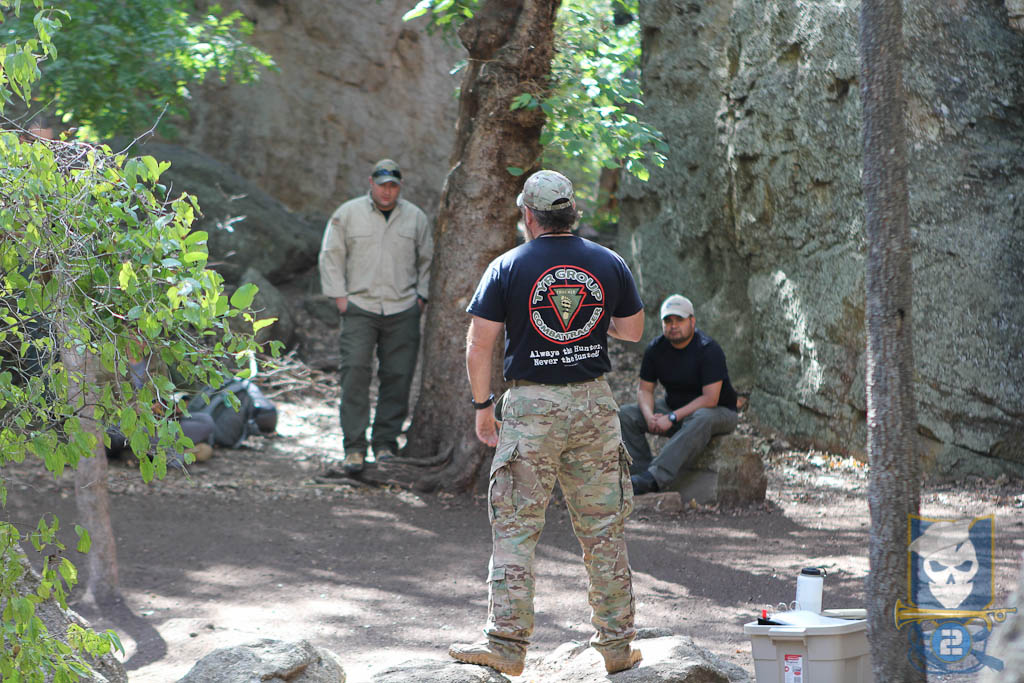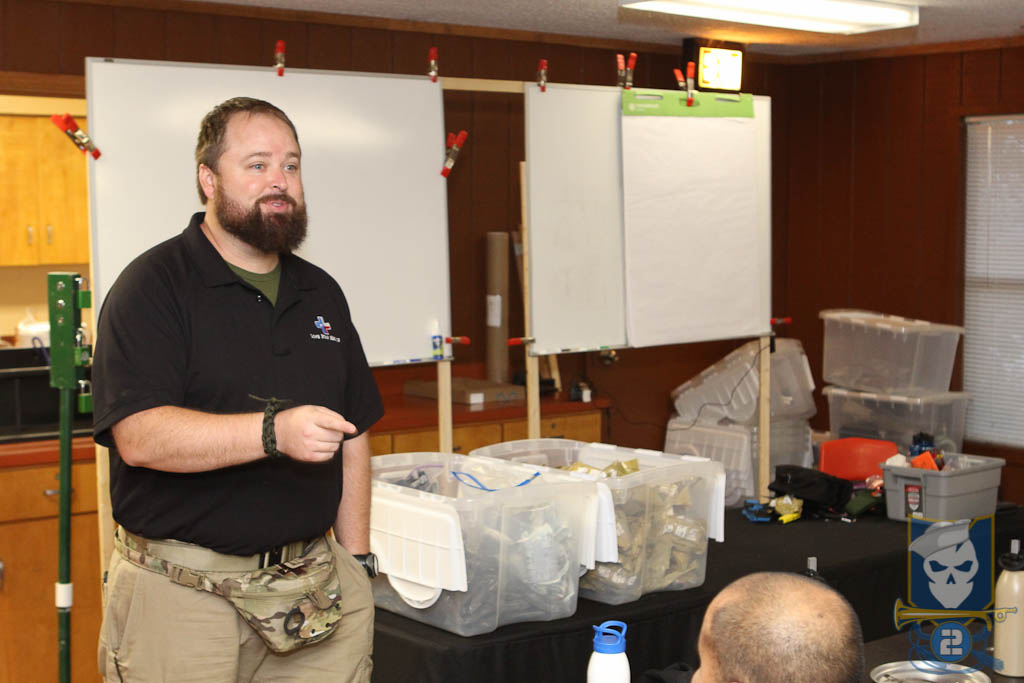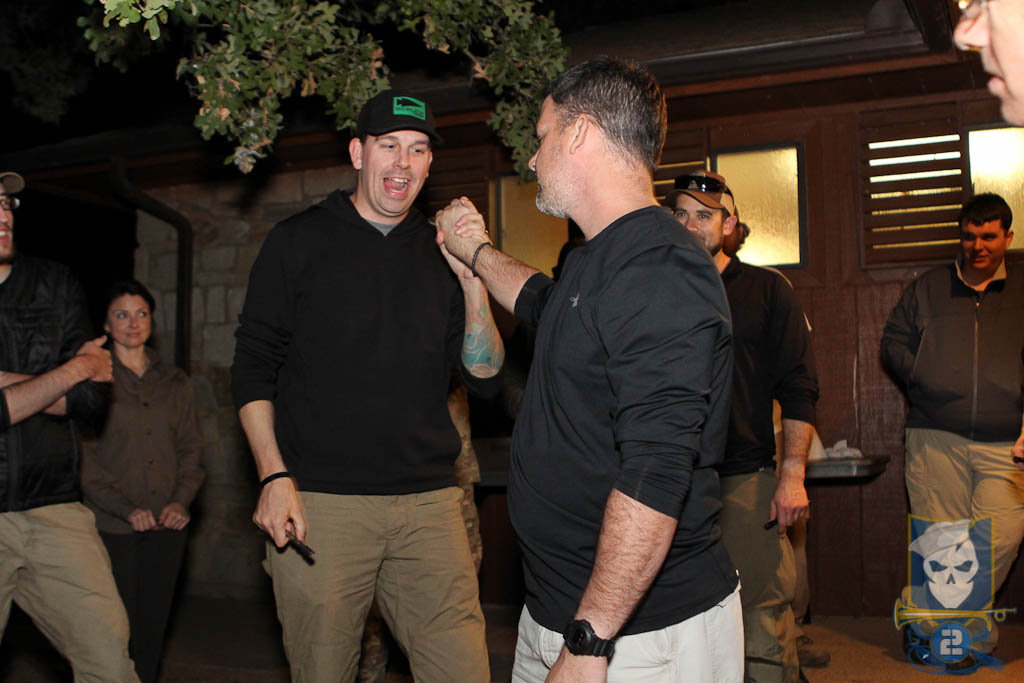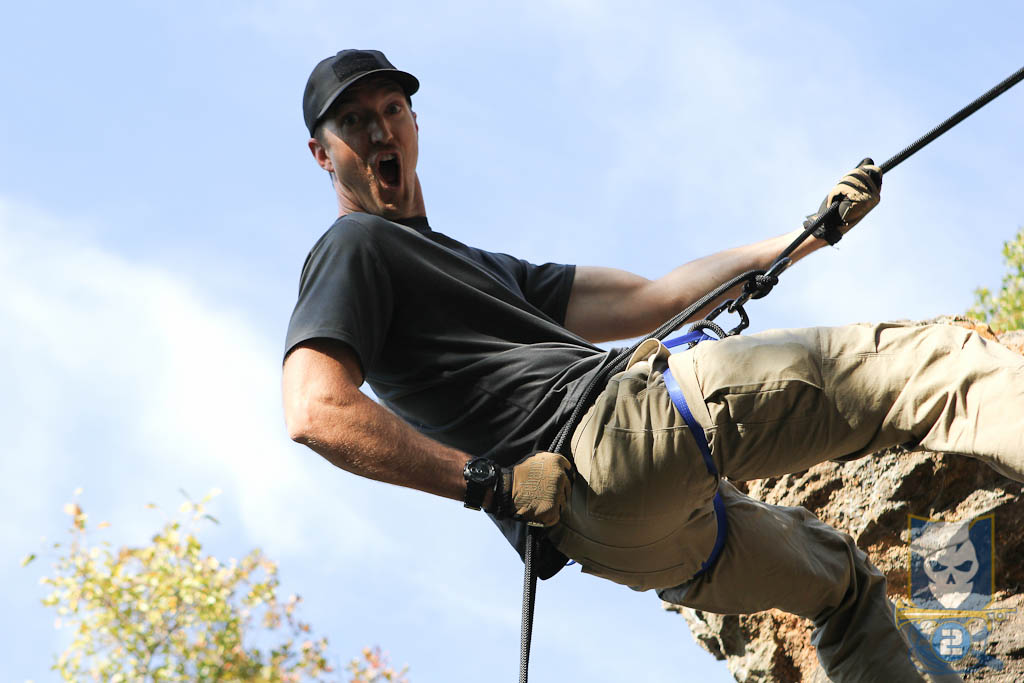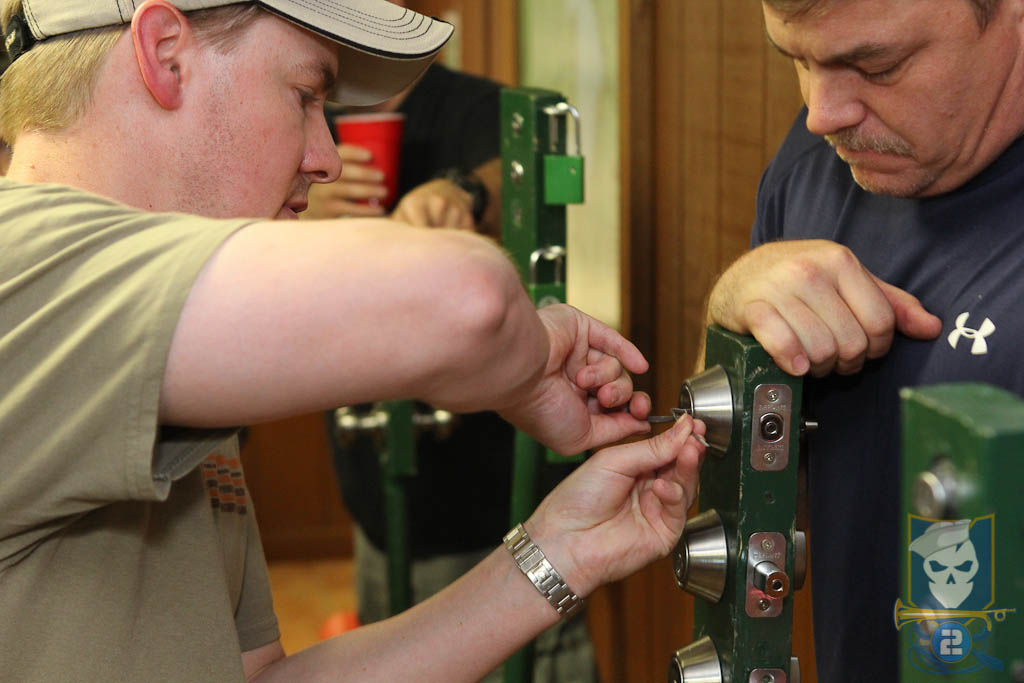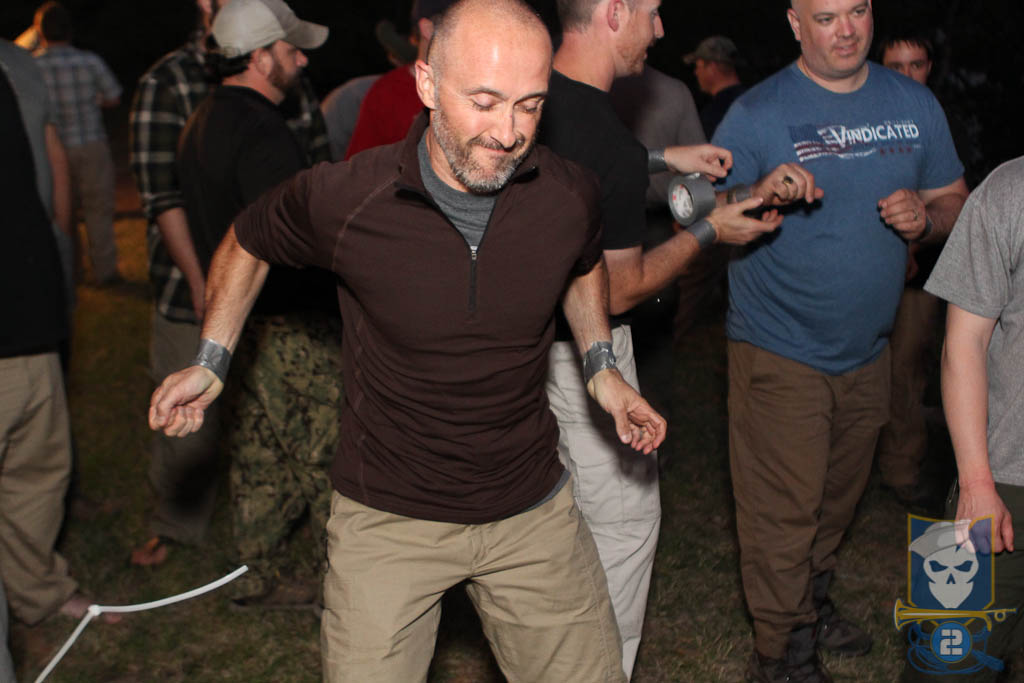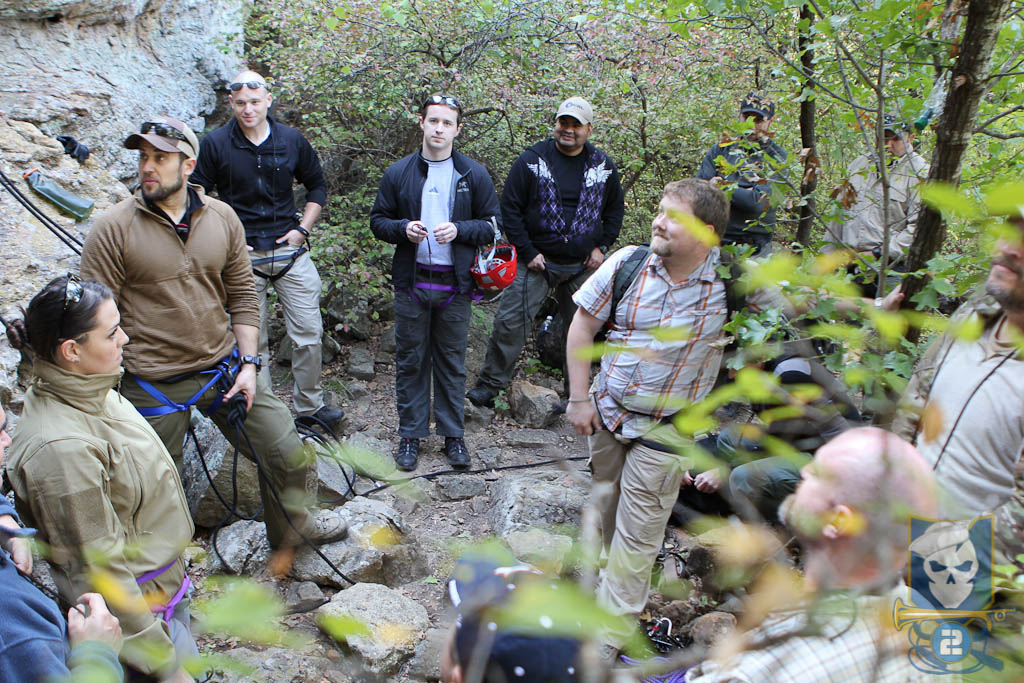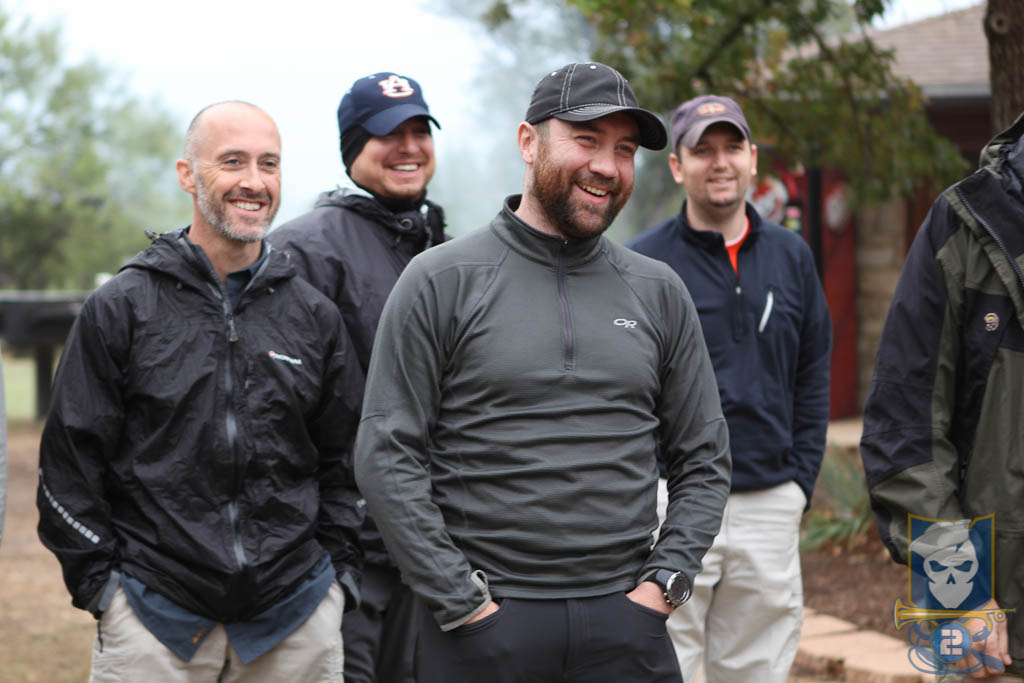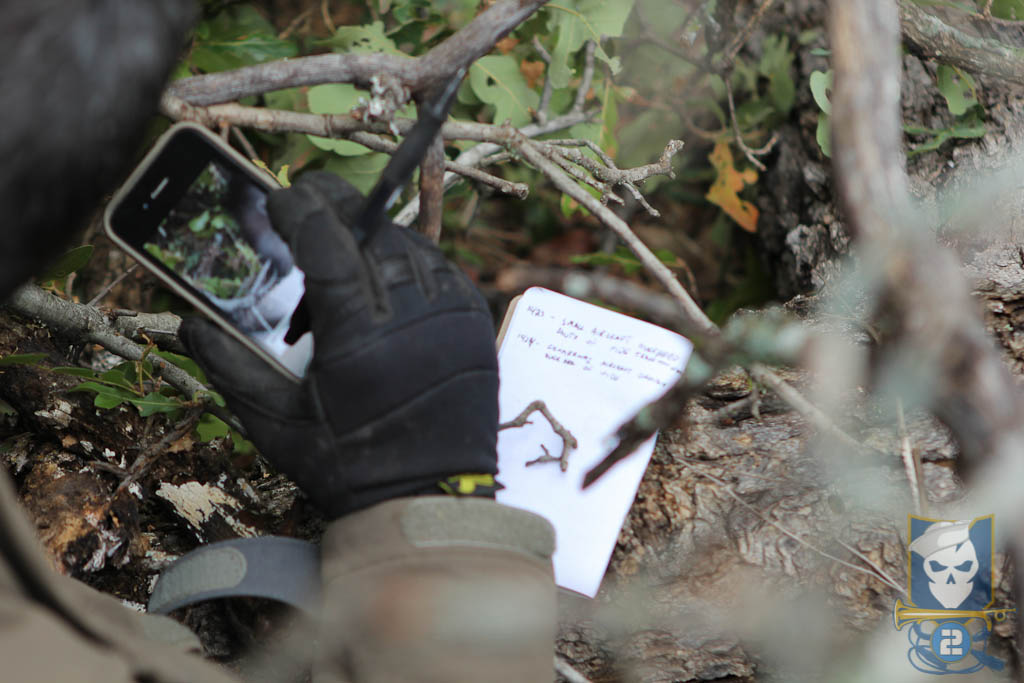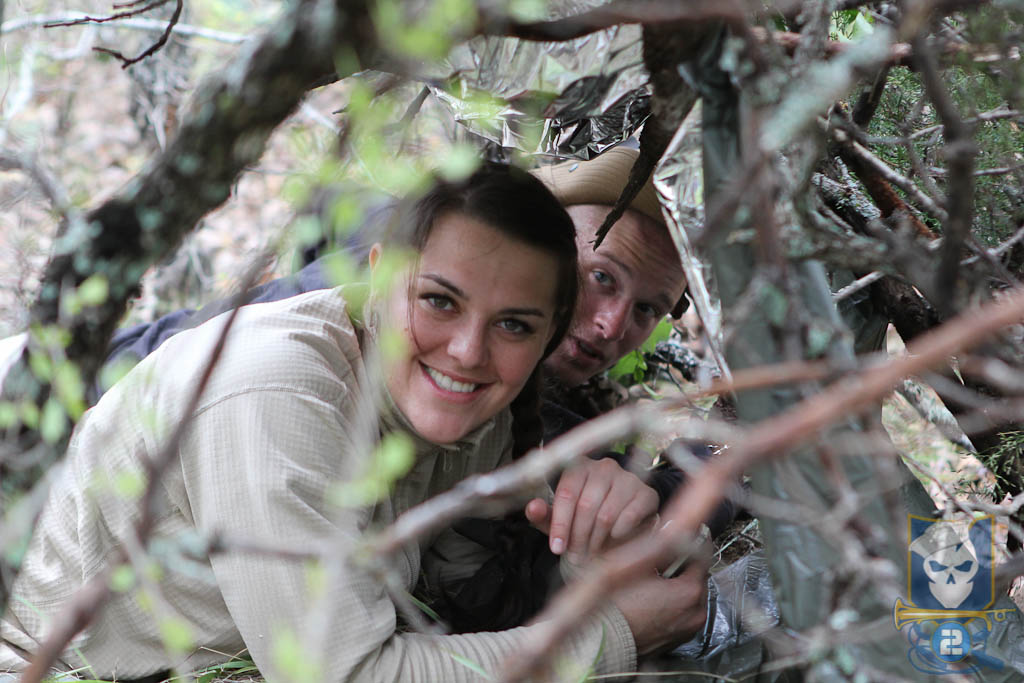 Monster Mash
On the final evening of training, the squads put all their instruction together for an FTX (final training exercise) that we dubbed the Monster Mash.
Moving through different stations, each squad completed objectives that helped to practice their skills and demonstrate their proficiency.
Only one squad took home the paddles we had made up for the FTX and like we had engraved on them, "It Pays to Be a Winner!" These were handcrafted by Paracord Work by Joshua and he did a phenomenal job on them. I stumbled across his Facebook Page while writing a Knot of the Week article on how to paracord wrap a paddle and knew I had to reach out to him about making paddles for the Muster!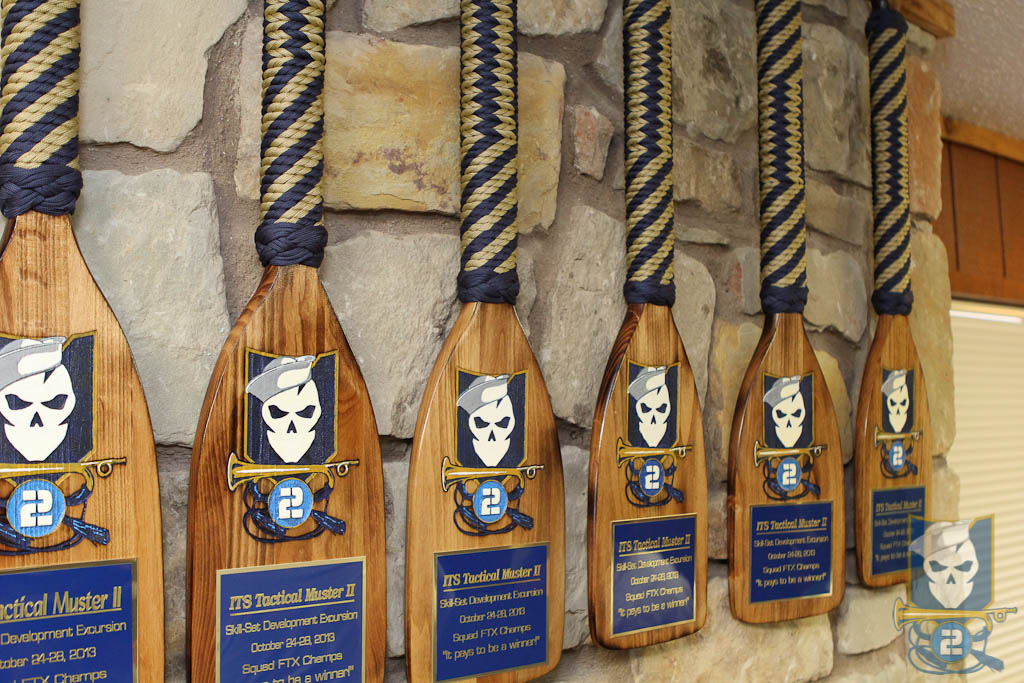 Everyone received a small patch panel with individual merit badge patches for each of the blocks of instruction they completed and additional recognition was presented to a select few.
Wrap Up
We'd all like to thank our MWR Sponsors who helped keep the Muster attendees going through morale, wellness and recreational products: Thunder Chicken Brewery, Lone Star Medics, Kill Cliff, Tyr Group LLC, Tactical Medical Solutions, LockNLoad Java, SWAT-T, Liberty Bottleworks, SKD Tactical, Truculent Defense Systems and Survival Resources. Thanks for going above and beyond in helping to make Muster II a success!
Last but not least, I can't forget the ITS staff; Kelly, Mike, Eric and Rob, that made everything function seamlessly behind the scenes and truly made this a memorable event!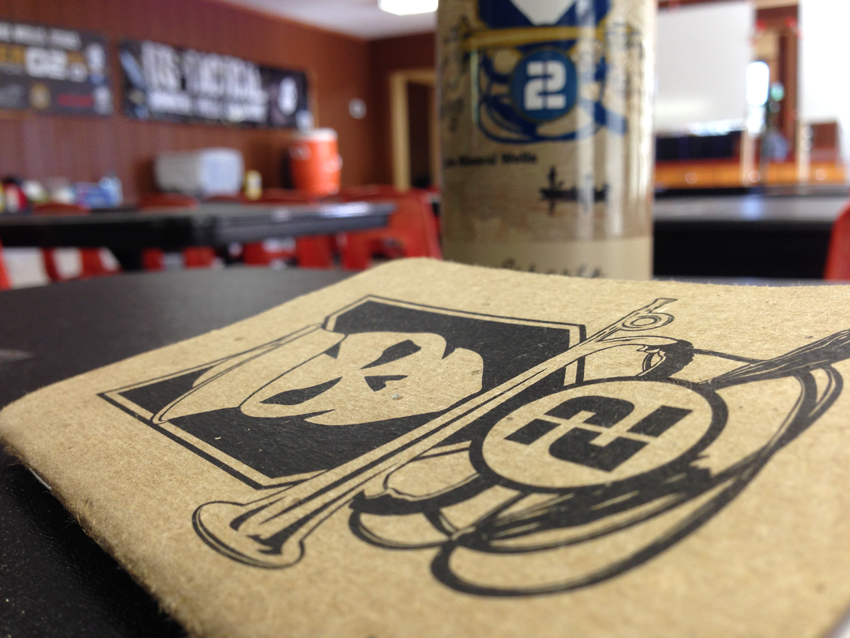 When I first started ITS back in 2009, I never imagined it would change people's lives the way it has and become the most rewarding experience of my life. Not only does the Muster allow us to meet amazing people from all walks of life, but also gives us a glimpse into how much ITS has meant to them.
If you've been on the fence about attending a Muster, you won't regret the decision to attend. We're already hard at work planning next year's event!