215 Gear Ultimate Riggers Belt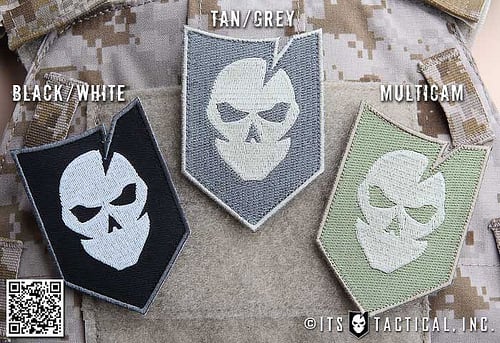 215 Gear has just released their take on the classic riggers belt with the Ultimate Riggers Belt.
The revolutionary design of the belt is certainly game changing compared to anything we've seen. They have replaced the traditional riggers belt v-ring with a unique sewn loop for emergency rappelling.
Riggers belts are commonly available with or without v-rings for the simple reason that some people want the strength and durability of a riggers belt, but have no use for the added bulk and weight of a metal v-ring.
We've always felt that why buy a riggers belt if your purpose is not to use what the belt was designed for, but can understand the reasoning. Now with 215's sewn loop, you don't have to sacrifice the lifesaving capability of the belt to drop bulk and weight.
Hardware
215 Gear chose to go with the Austrialpin Cobra Buckle on the Ultimate Riggers Belt, which has become quite popular lately for a couple of good reasons.
They're made of Aluminum so they don't rust. Anyone that's worked around the ocean can attest to how rusty metal buckles and v-rings can get.
They're strong! a 2000 lb. load capacity is what paragear.com quotes.
They can not be opened under tension. One side will disengage if under tension, but will not release. When the tension is released the side will then re-lock.
From #3, if one side of the two clasp system is disengaged the buckle will not open, both clasps have to be depressed to release.
215 Gear hired an independent company to run the Cobra Buckle, and other popular riggers belt buckles, through a salt fog test. They witnessed first hand how impervious to rusting the Cobra is, and how badly the other buckles rusted.
Sewing
The Ultimate Riggers Belt is constructed with double layered Type 13  parachute webbing and features 7 Class sewing (lock stitch) throughout the entire belt with 207 thread. Just to let  you know how tough 7 Class is, it's commonly used on ship sails.
Six rows of 7 Class sewing run down the entire length of the belt adding to the stiffness and rigidity. This helps trememdously with the usual "roll" that drop leg holsters and subloads are notorious for.
The URB is made with only Mil-Spec materials and is Berry Amendment Compliant (U.S. Made)
Sizing
The belts are available in Medium (30-35" waist),  Large (35-40" waist) and  X-Large (40-45" waist). With between four and five inches of adjustment in each of the sizes there can be some resistance in the adjustment of the belt when the loop velcro on the bitter end works its way through the Cobra Buckle.
Rather than attempt to illustrate this in words, we've added this explanation in the video review below.
With most tactical pants being cut for wider belts the adjustment shouldn't be an issue, as most likely you'll be setting your size and just taking it on and off without removing the buckle.
Notes
Other than adjustment resistance, this belt is fantastic and the perfect solution to the weight and bulk issue that's been plaguing riggers belts.
Suggest retail is $74.99 and is available in black and khaki from 215gearstore.com
Are you getting more than 14¢ of value per day from ITS Tactical?
Please consider joining our Crew Leader Membership and our growing community of supporters.
At ITS Tactical we're working hard every day to provide different methods, ideas and knowledge that could one day save your life. Instead of simply asking for your support with donations, we've developed a membership to allow our readers to support what we do and allow us to give you back something in return.
For less than 14¢ a day you can help contribute directly to our content, and join our growing community of supporters who have directly influenced what we've been able to accomplish and where we're headed.