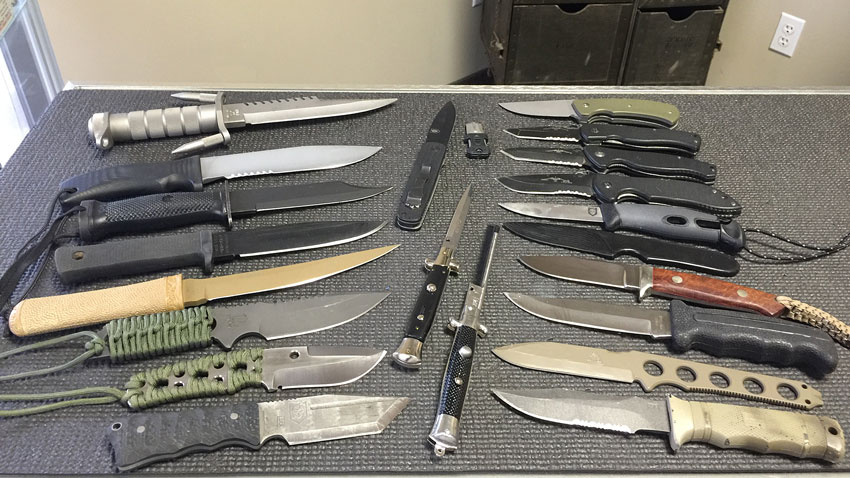 On this episode, Bryan showcases some new arrivals from Hoptic USA and uses our new ITS Visible Cutaway Practice Locks to whiteboard a primer on Lock Picking. He also walks through his knife collection on our most dangerous segment of Questions Over Coffee yet.
If you're enjoying Gear Tasting each week, please consider supporting ITS by joining our Crew Leader Membership and allow us to give you something back in return.
Resources
ITS Discreet Messenger Bag Walkthrough – http://itstac.tc/1VHlA7Q
Hoptic USA – http://www.hopticusa.com/
Visible Cutaway Practice Locks – http://itstac.tc/1KnuArb
SEAL Knife Trials – http://bit.ly/1WLNYpv
Mad Dog ATAK 2 – http://bit.ly/1QguGYO
SOG Seal Pup – http://amzn.to/1Q4GKLq
Buckmaster – http://www.buck-184.com/
MK3 Mod 0 – http://amzn.to/1QgoS1w
Cold Steel SRK – http://amzn.to/1KO2L29
PDW Griffin – http://bit.ly/15Plu9E
MT Knives – http://mtknives.net/
Emerson CQC 7 – http://bit.ly/15Plu9E
Emerson Commander – http://amzn.to/1T9QRCR
Emerson SOCFK – http://amzn.to/24rBgSn
Knife Rights – http://kniferights.org/
Hissatsu – http://amzn.to/1SXJNc5
ITS Memorial Bracelet – http://itstac.tc/1p95Vnm
In each episode of Gear Tasting, Imminent Threat Solutions Editor-in-Chief Bryan Black answers your gear-related questions and shares his insight into what we're currently evaluating at ITS HQ.
For more on the gear we review, check out our GEARCOM category here on ITS.
To have your gear related question answered on an upcoming episode, tweet us using the poundtag #GearTasting on Twitter.
Have you listened to our Podcast?

Do you enjoy witty banter and nostalgic geekdom all while sipping on a fine aged scotch? Then you'll love our podcast!