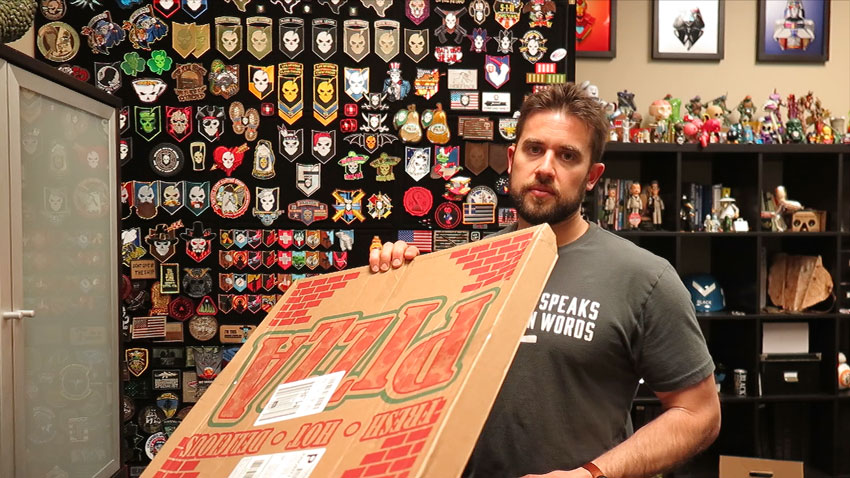 On this episode, Bryan offers a look at the items in his consumables box, including VELCRO Brand One-Wrap, Riggers Rubberbands and various tapes. He also answers some Questions Over Coffee on the Grey Man Concept, his favorite cigar/scotch pairing and how to carry libations on the go.
Pick up your Official Gear Tasting Coffee Mug in the ITS Store!
If you're enjoying Gear Tasting each week, please consider supporting ITS by joining our Crew Leader Membership and allow us to give you something back in return.
Resources
VELCRO® Brand One-Wrap – http://amzn.to/1qg6rQj
Pro Tapes MultiCam Tape – http://bit.ly/220od7Y
Gaffer's Tape – http://amzn.to/1rHNrvm
Rigger's Rubberbands – http://itstac.tc/1OZiwny
Battle Systems Tape – http://bit.ly/1Wi4yRX
Recylced Firefighter – http://recycledfirefighter.com/
Blue Bottle Coffee – http://bluebottlecoffee.com/
Combat Flip Flops – http://www.combatflipflops.com/
The Activity – http://amzn.to/1qgbPTH
ITS Ridiculous Dialogue Podcast – http://itstac.tc/1YnZJ6F
Sammy Davis Jr. Suntory Commercial – http://bit.ly/1bwroaZ
ITS Vapur Incognito Flask – http://itstac.tc/1N8GPhb
In each episode of Gear Tasting, Imminent Threat Solutions Editor-in-Chief Bryan Black answers your gear-related questions and shares his insight into what we're currently evaluating at ITS HQ.
For more on the gear we review, check out our GEARCOM category here on ITS.
To have your gear related question answered on an upcoming episode, tweet us using the poundtag #GearTasting on Twitter.
Have you listened to our Podcast?

Do you enjoy witty banter and nostalgic geekdom all while sipping on a fine aged scotch? Then you'll love our podcast!