Night of Nerdity – Ridiculous Dialogue Illustrated 20
Night of Nerdity – Ridiculous Dialogue Illustrated 20
Straight from Episode 62 & 63 of our Podcast, this month's Ridiculous Dialogue Illustrated pays homage to an intense game of Dungeons & Dragons. Not knowing what they were in for, Bryan, Rob, Nick and Matt sat down with some beer and pizza to experience the roleplaying game for the first time.
During the course of the game, the crew attempted to deliver a wagonload of supplies to a nearby town and encountered goblins, wolves and more along the way. With Bryan pulling his sword, Matt consuming numerous ales and Nick charming a furry friend, Rob had his work cut out for him as Dungeon Master.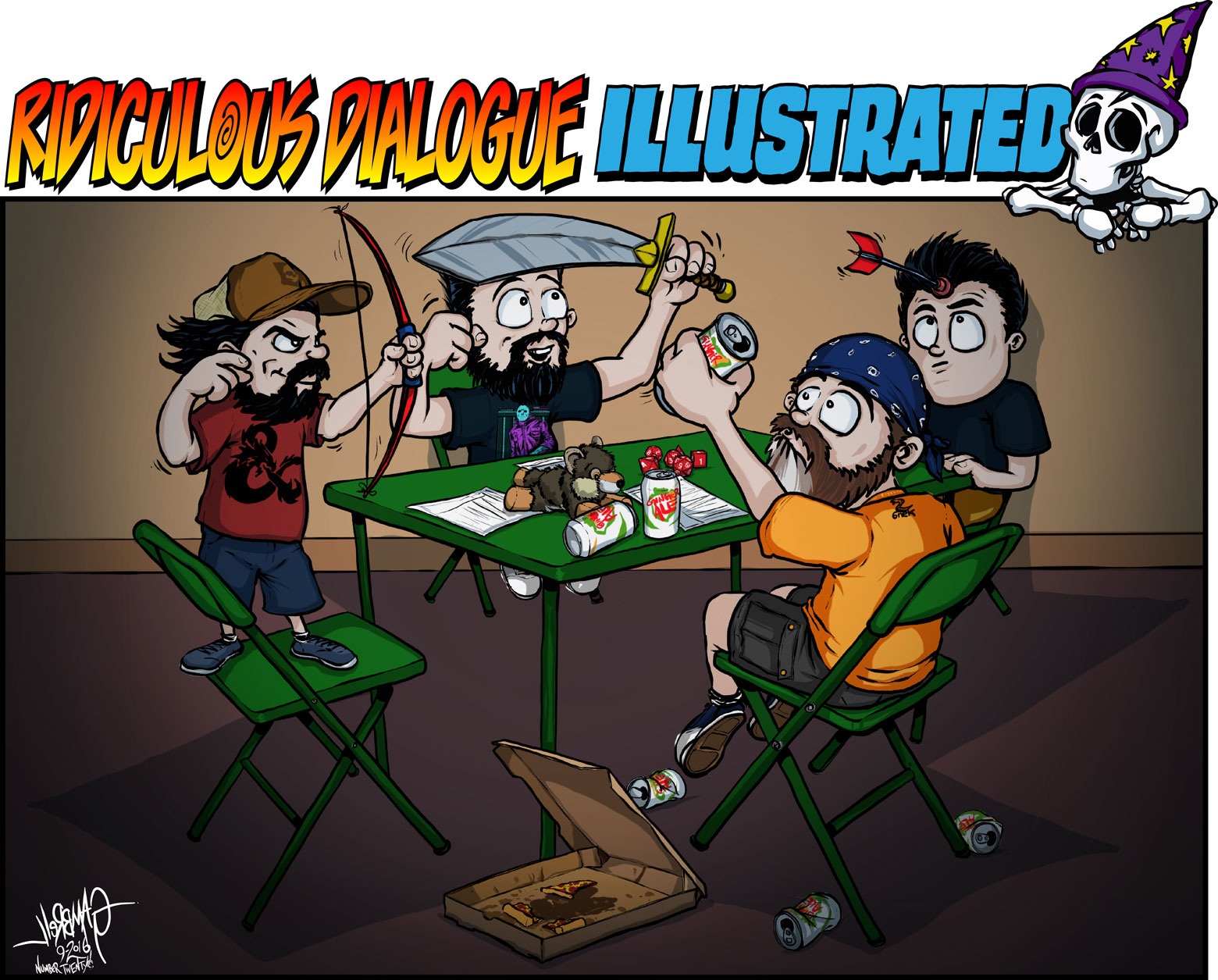 Ridiculous Dialogue Illustrated is a selection of some of the best moments from our Podcast, Ridiculous Dialogue. It's a way to bring some of the inside jokes and adventures to life that we all share here at ITS. It's a monthly comic strip that we're sure our devoted podcast listeners will relate to and love.
For more on this month's strip, you can listen or download Episode 62 below, or subscribe on iTunes.