Ice Ice Baby – Ridiculous Dialogue Illustrated No. 19
Ice Ice Baby – Ridiculous Dialogue Illustrated No. 19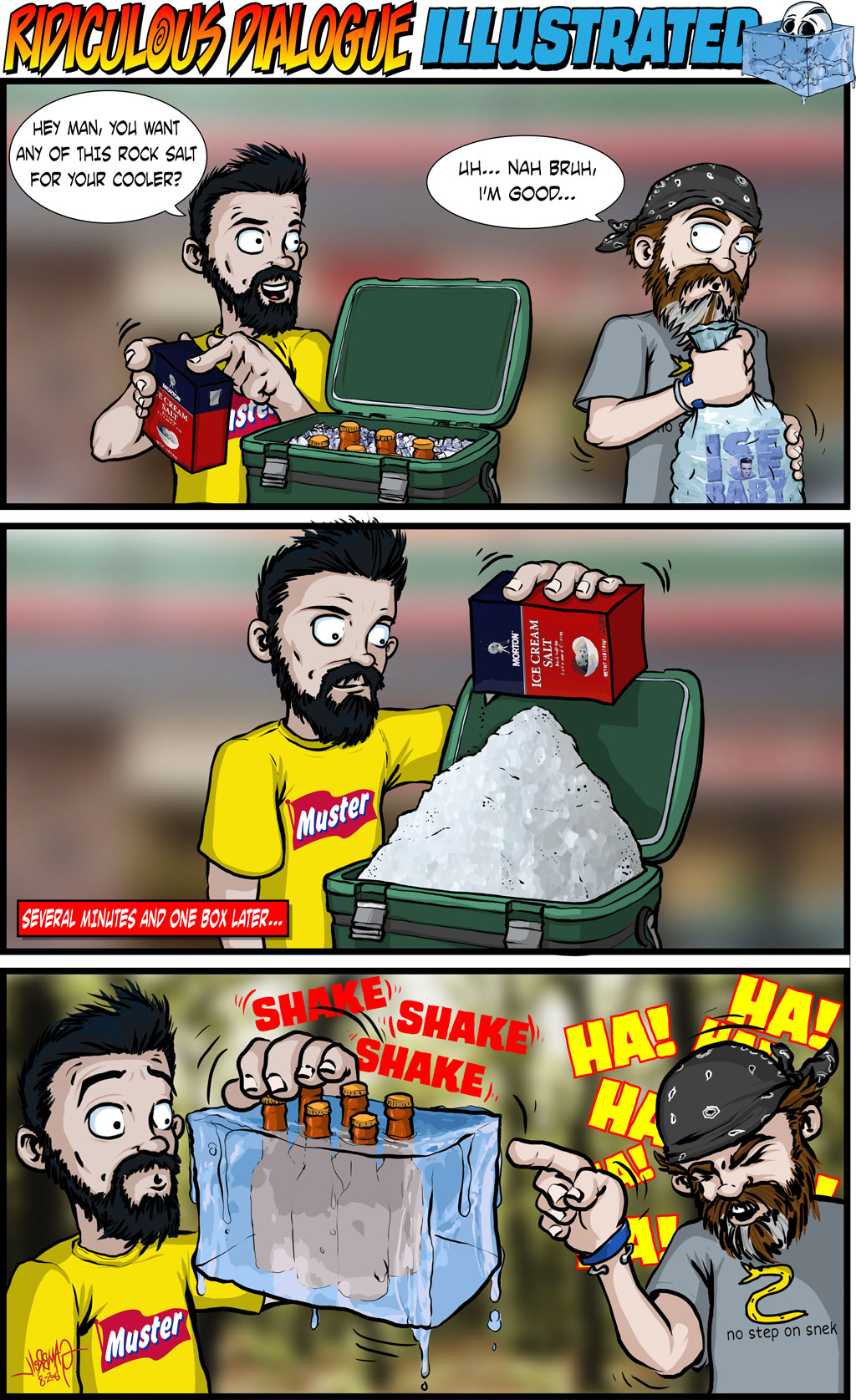 This month's Ridiculous Dialogue Illustrated comes from Episode 59 – Mouthbreather. It details Bryan's surprise at the difference between adding a small amount of rock salt to cool his beer quicker and a whole box of the stuff. Like a true friend, Bryan offered some of his rock salt to Matt, who knowingly passed already aware of the super-cooling science behind it.
Ridiculous Dialogue Illustrated is a selection of some of the best moments from our Podcast, Ridiculous Dialogue. It's a way to bring some of the inside jokes and adventures to life that we all share here at ITS. It's a monthly comic strip that we're sure our devoted podcast listeners will relate to and love.
For more on this month's strip, you can listen or download Episode 59 below, or subscribe on iTunes.