Ridiculous Dialogue Illustrated No. 10
Ridiculous Dialogue Illustrated No. 10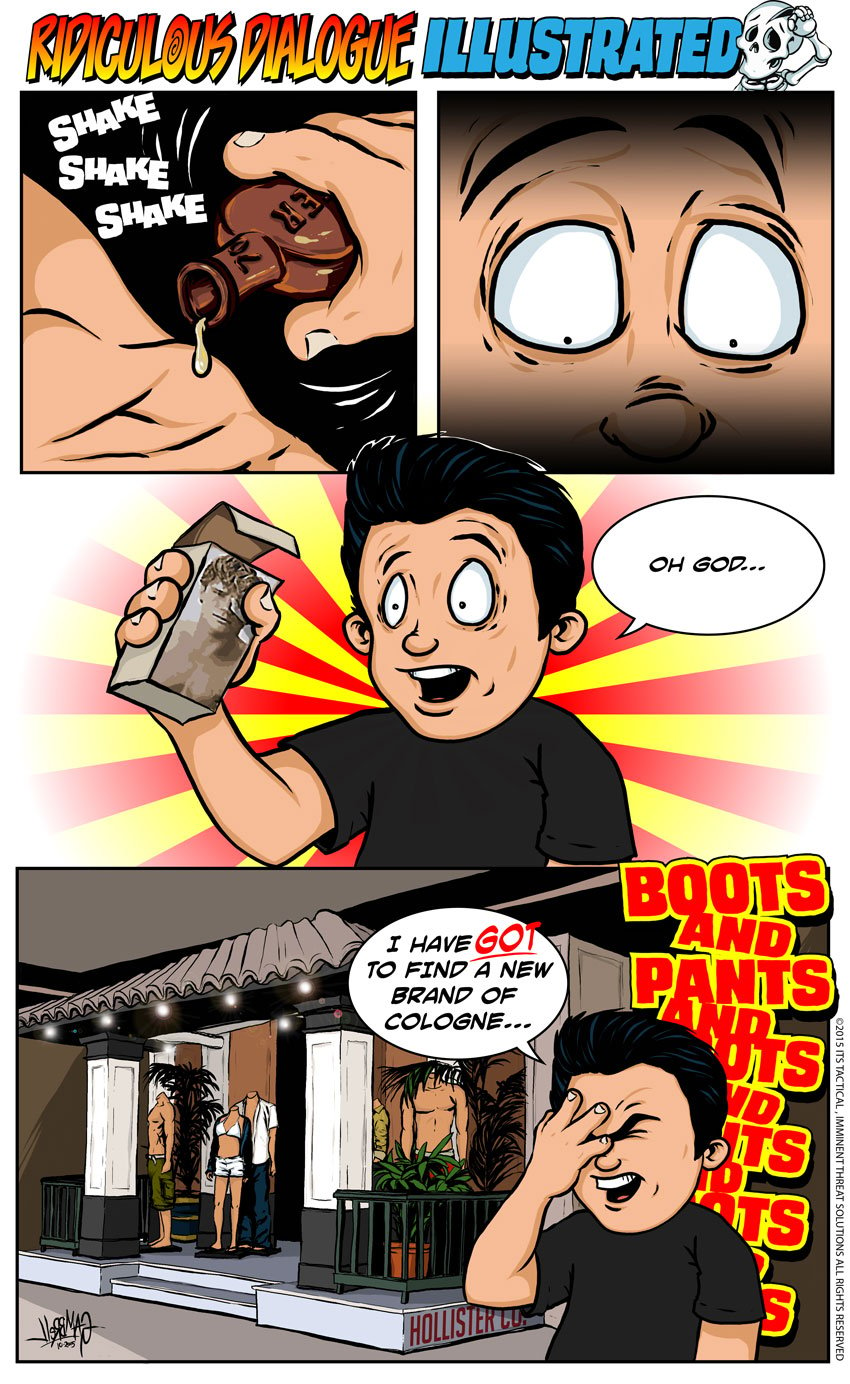 This month's Ridiculous Dialogue Illustrated was pulled straight from Episode 33, in which Rob shared the shameful secret behind his favorite fragrance. The worst part of his purchase isn't dodging the teeny bopper employees or enduring the BOOTS AND PANTS AND BOOTS AND PANTS techno music, but that the box literally features a half naked man.
Ridiculous Dialogue Illustrated is a selection of some of the best moments from our Podcast, Ridiculous Dialogue. It's a way to bring some of the inside jokes and adventures to life that we all share here at ITS. This is a monthly comic strip that we're sure our devoted podcast listeners will relate to and love.
For more insight into this month's strip, you can listen to Episode 33 below.