Do You Know Someone Who's a Bluedouche? This Comic's For You
Do You Know Someone Who's a Bluedouche? This Comic's For You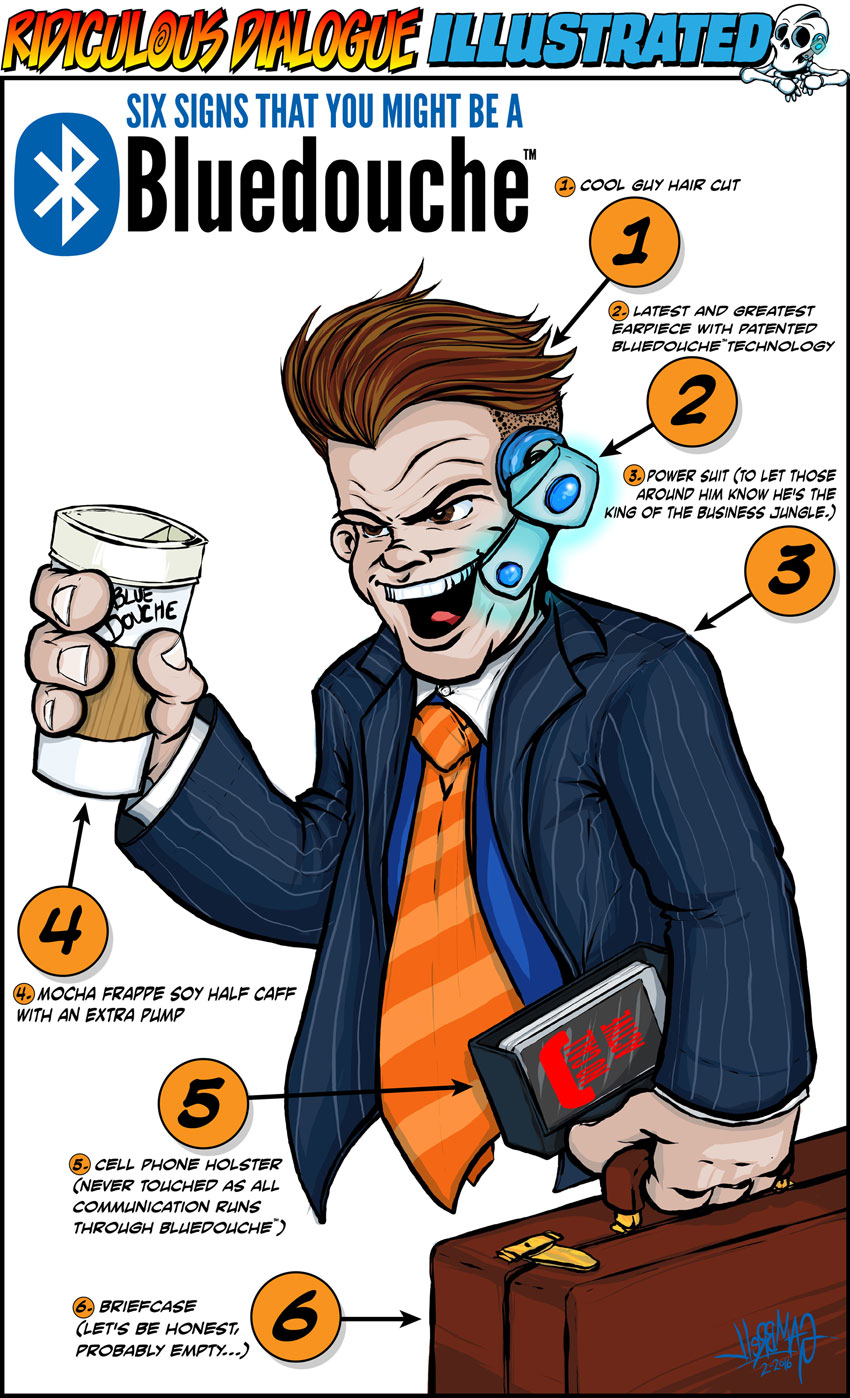 This month's Ridiculous Dialogue Illustrated comes from our many encounters with users of the Bluedouche. Appearing to be in a borderline psychotic conversation with themselves, Bluedouches can be spotted at airports, malls and supermarkets of the world. From the power suits to the latest coffee shop hotness in hand, they can usually be heard before they're seen.
Ridiculous Dialogue Illustrated is a selection of some of the best moments from our Podcast, Ridiculous Dialogue. It's a way to bring some of the inside jokes and adventures to life that we all share here at ITS. It's a monthly comic strip that we're sure our devoted podcast listeners will relate to and love.
For more on this month's strip you can listen below or download Episode 46: A Gentleman's Inch, or subscribe to Ridiculous Dialogue on iTunes.