Ridiculous Dialogue Illustrated No. 12
Ridiculous Dialogue Illustrated No. 12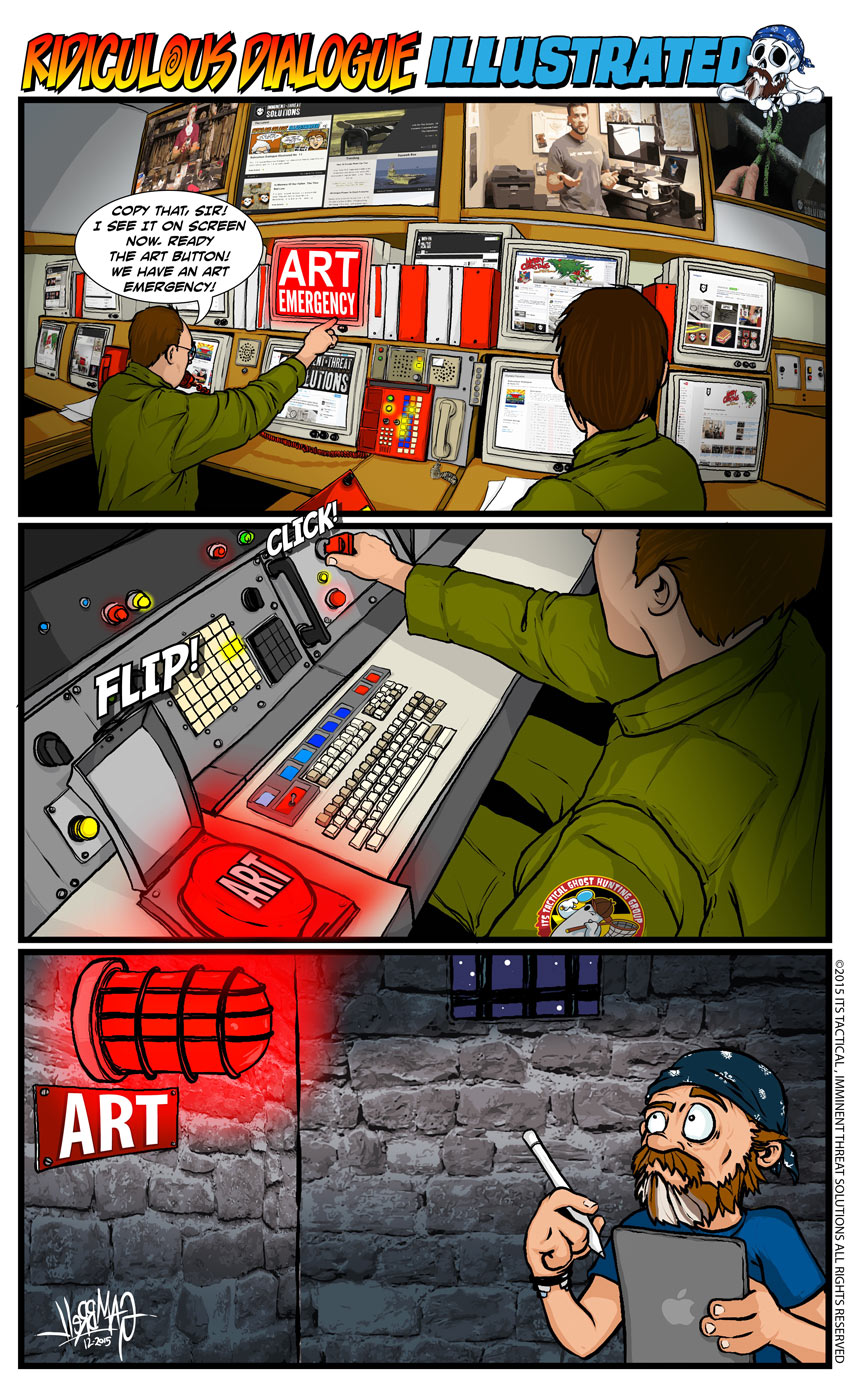 Today marks the 1-year mark and the 12th edition of Ridiculous Dialogue Illustrated. No. 12 comes from Episode 37 and references the many times we push the "Art Button" here at ITS. No matter the size or scale of what Matt's tasked with, he's always standing by ready to do battle with his notebooks, tablets, writing implements and audible alerts.
Ridiculous Dialogue Illustrated is a selection of some of the best moments from our Podcast, Ridiculous Dialogue. It's a way to bring some of the inside jokes and adventures to life that we all share here at ITS. It's a monthly comic strip that we're sure our devoted podcast listeners will relate to and love.
For more on this month's strip, you can listen or download Episode 37 below, or subscribe on iTunes.