2nd Annual Gear Junkie: Treasure Hunt AAR
2nd Annual Gear Junkie: Treasure Hunt AAR
With our legs screaming, our breathing fast and shallow, we continue climbing. The GPS says we're just a few hundred feet away and while we tried to resist bushwhacking due to the waste of energy, if this gamble pays off it will net us a solid 40 points. The second most valuable checkpoint in the race.
My brother and his wife have joined me in the second ever Gear Junkie Treasure Hunt taking place in Roanoke, Virginia. It's quite a drive from Washington, DC but it sure is scenic this time of year and the weather was absolutely perfect.
2nd Annual Gear Junkie Treasure Hunt
The Treasure Hunt is most similar to a beginner adventure race. There were 25 hidden flags with special pin punches for your 'passport' to prove their discovery. Also, this year they included a bit of trivia for some checkpoints in addition to the punches.
You're only allowed three hours to grab as many checkpoints as possible and whoever gets the most has the pleasure of entering the gear tent first and so on down the line. It pays to be fast.  We came in tied for 29th place out of 120 entrants.
There was an incredible amount of gear this year totaling over $40,000. Some of the high end items included a Specialized Carve Pro 29'er mountain bike, Raleigh Revenio 3.0 road bike, Necky Rip 12 kayak, at least 5 handheld GPS units from Delorme and Magellan, and Benchmade Griptilian knives.
While officially there are no teams because you can't combine points, I recommend going with friends and family for a more enjoyable experience. My brother and I seem to get on the same wavelength and once we 'sync up' we operate like a well oiled machine. The miles melted away as we snagged more and more checkpoints.
At the end of the day we covered 10.6 miles in just under 3 hours. The terrain included city streets, hiking trails and everything in between. Nestled among nearby rolling hills and the rising Blue Ridge Mountains, Roanoke is an ideal location for a scenic romp through the Fall foliage.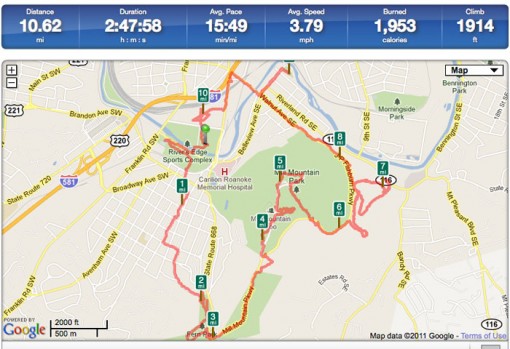 Next time I'd like to try one of those adventure racing map pouches that hang around your neck. Having the map hands free and protected from sweat and dirt would be nice.
If you're in the area, keep a lookout for the next Treasure Hunt (the first one was last summer). It's a great way to spend the weekend; getting some exercise and free gear!
Load Out
Garmin E-Trex 20
GORUCK GR1
Source Hydration 3L Bladder (filled halfway for weight)
ITS Tactical Liberty Bottle (it's new and I wanted to beat it up)
REI Endeavor Convertible Pants
Under Armour Compression Shirt
Outdoor Research Sequence long sleeve zip tee
Outdoor Research Helix windbreaker (won at last years Treasure Hunt)
GU Energy Gel
Bonus
This year, the event coincided with the first annual Outdoor Circus featuring dozens of vendors including Specialized, Trek, Raleigh, trials riding demos from Giant rider Jeff Lenosky, live music, local bike maker Six Eleven Bicycle Company and enough concessions to keep you fat and happy.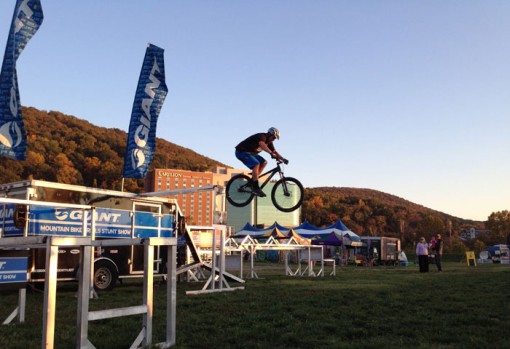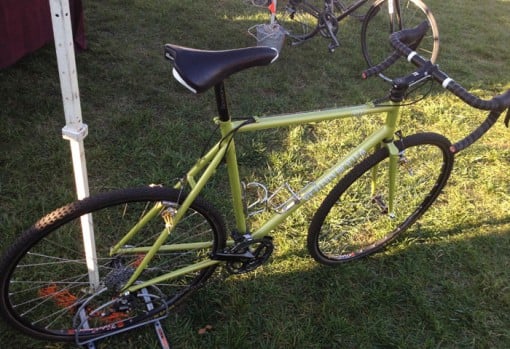 The 'Circus' provided us with some much needed rest and relaxation after the race while we waited for the rest of the heats to finish.  They also allowed people to camp out in tents and if they do this again next year, I'll be sure to setup camp!