3rd Annual ITS Tactical Pumpkin Carving Contest Winners!
3rd Annual ITS Tactical Pumpkin Carving Contest Winners!
We had some fantastic entries this year in our 3nd Annual ITS Tactical Pumpkin Carving Contest and  sincerely appreciate everyone's submissions. The artistic ability continues to amaze us year after year with these contests! Our only regret is that we had to narrow these down to three winners, but like last year, we couldn't help giving out a few honorable mentions as well.
We're definitely planning on continuing this tradition year after year, so be thinking about what you'll be carving for next year, only 364 more days to go!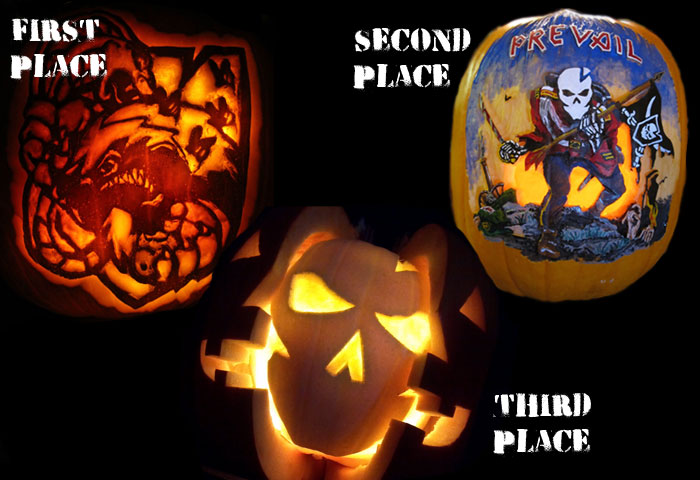 Winners
1st Place  — Jake C. — Nasty Ass Honey Badger! Incredible attention to detail and carving skills!
2nd Place  — Charles C. — ITS Iron Maiden "The Trooper" — Not only was this pumpkin carved, but very nicely painted with amazing detail!
3rd Place  — Delmer S. — ITS Skull Inside Jack "O" Lantern — We'd never seen this done before and the lighting used in this photo is incredible!
There were so many great entries and we've certainly got a lot of talented people who read ITS! While we wish we had prizes for everyone, we had to narrow our choices down to three! Jake, Charles and Delmer, an email has already been dispatched to you with instructions for claiming  your prizes.
Honorable Mentions
Since we liked so many other pumpkins, we decided to award prizes for Honorable Mentions. We'll also be sending an email to each of you so we can send you something to show our appreciation!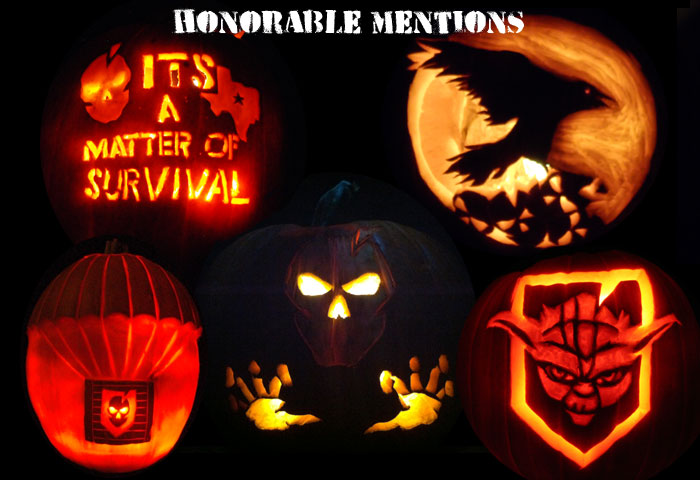 Eric — ITS A Matter of Survival — We loved the incorporation of the wording and the Texas logo!
Brad C. — Raven and ITS Skulls — The Raven on the patch of ITS Skulls was awesome!
Will C. — Air Drop ITS Crate — Cool looking design incorporating an airborne ITS crate!
Alfredo G. — ITS Skull and Hands — The inclusion of the hands was great! We really enjoyed the subtle outlining on the skull too!
JC (Border Book) — Jedi Master ITS Shield — While JC's inspiration was that Yoda must have been Bryan's teacher, we don't let it go to Bryan's head around here!
Thanks again to everyone who participated and took the time to send in their pumpkins, we've got a gallery below that will be up shortly with more entries we received! Have fun tonight and stay safe this all hallows' eve!