You Never Go Full Retard!
You Never Go Full Retard!
Parodied from Robert Downey Jr.'s classic line in the movie Tropic Thunder our newest morale patch is perfect for any occasion you might find yourself in as words to live by.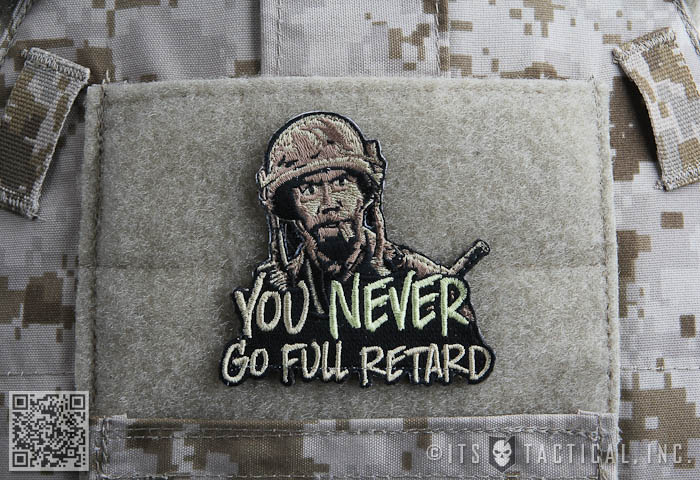 Featuring 100% embroidery, these patches measure 3″ wide x 3″ tall and feature a velcro backing to stick them wherever you'd like! The velcro can also be removed with a seam ripper if you'd like to sew them on.
Kydex Rescue Hook Sheath
Made in the USA by our friends at W2H Kydex, these Rescue Hook Sheaths were purpose built to carry the Benchmade Rescue Hook 7 and are perfect to attach to the side MOLLE channels of our ETA Trauma Kit Pouches.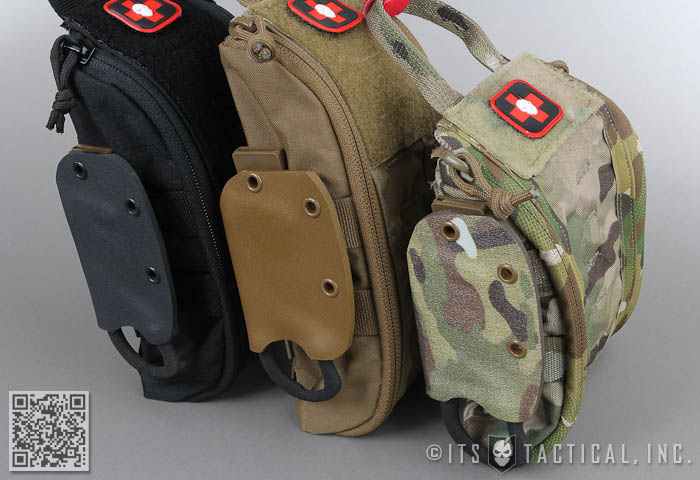 Using an integrated short MALICE Clip for attachment, not only do these fit our Tallboy or Fatboy Trauma Kit Pouches, but can be mounted on any MOLLE compatible item for quick access to your rescue hook.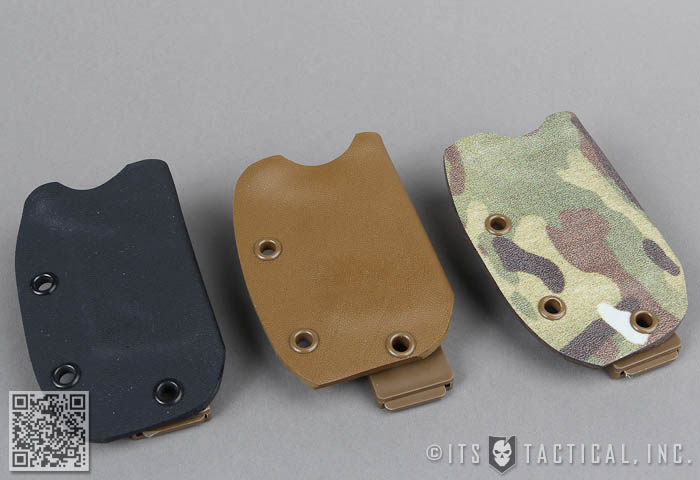 We're also carrying a limited number of Benchmade Rescue Hook 7's available to purchase separately if you're not already carrying one. They're perfect for quickly and reliably cutting in an emergency situation and made in the USA.
The larger handle of the 7 hook works well with gloved hands and the coated handle allows for a better grip. Made of 440C premium stainless steel, these 4.3″ long rescue hooks also feature a .5″ blade length.  These 7 hooks do not include the Benchmade soft sheath and are available to accompany the Kydex Rescue Hook Sheath available here.
MPIL MultiCam
Battle Systems has recently released MultiCam version of their MPIL and we've got them available starting today in the ITS Store. Sharing the same characteristics as the original Orange/Violet MPIL, the MultiCam MPIL replaces the Violet panel with MultiCam ripstop fabric.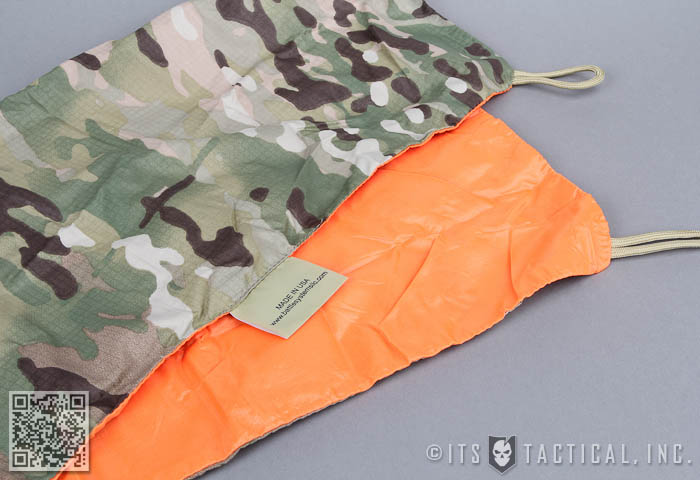 These were spec'd by an American Military unit to offer the ability to flash the HiViz Orange to communicate with aircraft or ground elements and then return to a subdued side without stashing the MPIL away. Made from 1.55 oz. and 1.1 oz. ripstop material, these MPILs weigh in at just 1 oz.
Sons of Liberty PVC Morale Patch Restock
Our Sons of Liberty Morale Patches are back in stock and now feature more vibrant colorways, including the classic Red/White, as well as Tan/Coyote and MultiCam.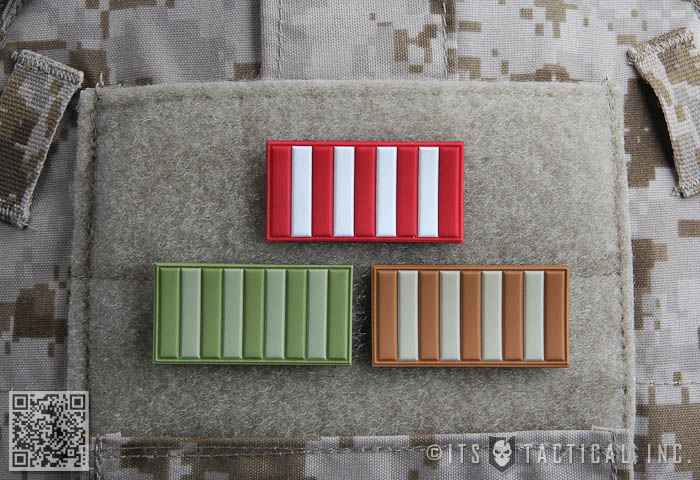 The Sons of Liberty were influential in orchestrating effective resistance movements against British rule in colonial America on the eve of the Revolution, primarily against what they perceived as unfair taxation and financial limitations imposed upon them. The Sons of Liberty effectively undermined British rule, paving the way to America's independence.
In 1767 the Sons of Liberty adopted a flag that has often been referred to as the rebellious stripes flag, which features nine vertical stripes (five red and four white.) These nine stripes have been said to represent the Loyal Nine, a clandestine political group that inflamed public opinion of British law and predated the Sons of Liberty.
A seminal act and lasting legacy of the Sons of Liberty to the history of the American Revolution, was the December 16, 1773 orchestrating of the Boston Tea Party. Some might point out that the echo from the Sons of Liberty can be heard today, as our rights are being encroached upon and our Constitution attacked. Not a flag of distress or of war, but one of defiance, one that was used in the face of such tyranny. We will Prevail!
The ITS Tactical Sons of Liberty Flag PVC Morale Patch is made in the USA and measures 2″ x 1″ with hook velcro on the back.