Ahoy Mateys! A New Swag Bomb Has Landed
Ahoy Mateys! A New Swag Bomb Has Landed
Ahoy mateys, another Swag Bomb has arrived! Featuring the never-before-sold ITS Embroidered Calico Jack Morale Patch, this Swag Bomb includes a special collection of morale items valued at over $39.99!
Hoist your sail quickly and get your order placed now though, there are only 80 of these new Swag Bombs available after the ITS Member Pre-Release and once they're gone, there won't be more washing ashore.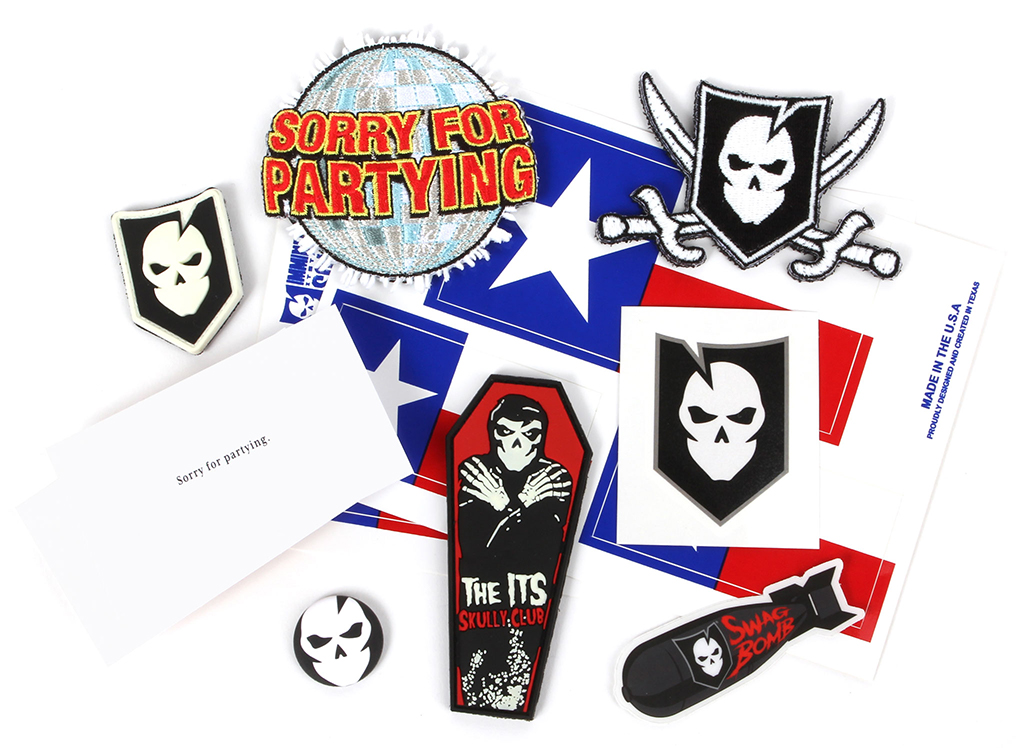 In addition to the very rare Embroidered Calico Jack Morale Patch, we're including an ITS Logo Temporary Tattoo so you can truly wear your ITS love on your sleeve, back, hand or wherever you think to put it. (That's what she said.)
Still not enough? Well that's good because we're also including a Glow-in-the-Dark ITS Logo Mini PVC Patch, ITS Skully Club Morale Patch and Sorry for Partying Morale Patch. (Including two Sorry for Partying business cards.)
Enough about patches though, let's talk stickers! This Swag Bomb includes the custom Swag Bomb Sticker, but also features two Texas State Flag Sticker Sheets. What's that, you don't live in Texas? Well then you need some Texas spirit more than anyone!
If you thought we'd have run out of morale items to include by now, join the club. However, we have one last item to add and that's the ITS Logo Round Button. It's great for sticking onto things like coats, bags or anything else you can puncture without getting into trouble.
Pick up your Swag Bomb in the ITS Store before they're all gone!