Counting Down to the New ITSTactical.com
Counting Down to the New ITSTactical.com
We've got a pretty big announcement to share with you today and one that's been hard to keep quiet about. For the past few months, we've been busy building the new ITSTactical.com and we're launching all the awesomeness tomorrow!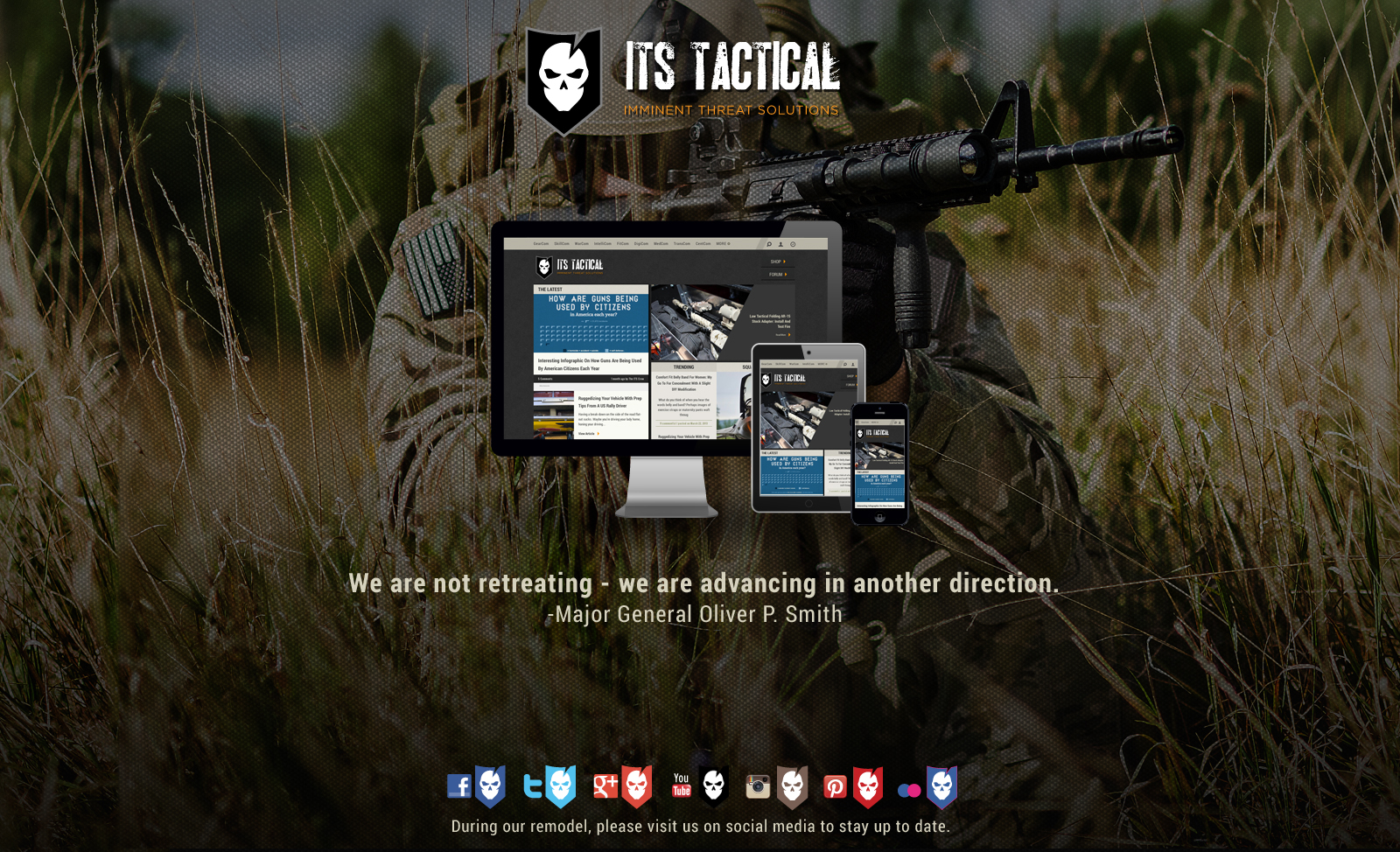 "New Look, Same Great Taste!"
You've probably seen a few household products who state that claim and we mean it as well. Actually, let's go one step further and say that while this is certainly a new ITS and we're building on the "same great taste," we're always working to bring you our best.
Those who have been with us from the beginning know that we take our time. Chasing trends is not our style and we prefer to err on the side of methodical rather than flighty.
Keeping the great content you're used to on ITS, but making it more easily accessible and available anytime and on any device was the driving force behind our redesign. We're doing this with a responsive website that will automatically detect the resolution of the device you're using. Smartphone? Tablet? Desktop? You'll be able to trust you're viewing ITS the best way possible, without having to download a separate app or get stuck in a mobile version of our site that doesn't have the same great functionality as a desktop version. Responsive is where it's at!
You'll also notice a completely redesigned way to view ITS tomorrow, with infinite scrolling and a persistent header so you'll always be within reach of the various article categories, as well as the shop, forum, ITS social media presence and even the membership dashboard.
While we're migrating over to the new ITS Tactical, you'll be unable to access our content and will see a holding page that will look like the image above. We're planning to have everything back up by late Wednesday afternoon and you'll still be able to keep in touch with us through social media during the downtime.
We can't wait for you to see the new ITS Tactical and we couldn't have done it without each and every one of you! Your support means more to us than we'll ever be able to express, thank you!