Be Your Own First Responder with the ITS Stop the Bleed Bundle
Be Your Own First Responder with the ITS Stop the Bleed Bundle
Homeland Security has dedicated the month of May to raising awareness for training, equipping and empowering bystanders to help Stop the Bleed. Today we wanted to highlight a new product bundle we're offering that includes important components to help stop traumatic bleeding and save valuable seconds.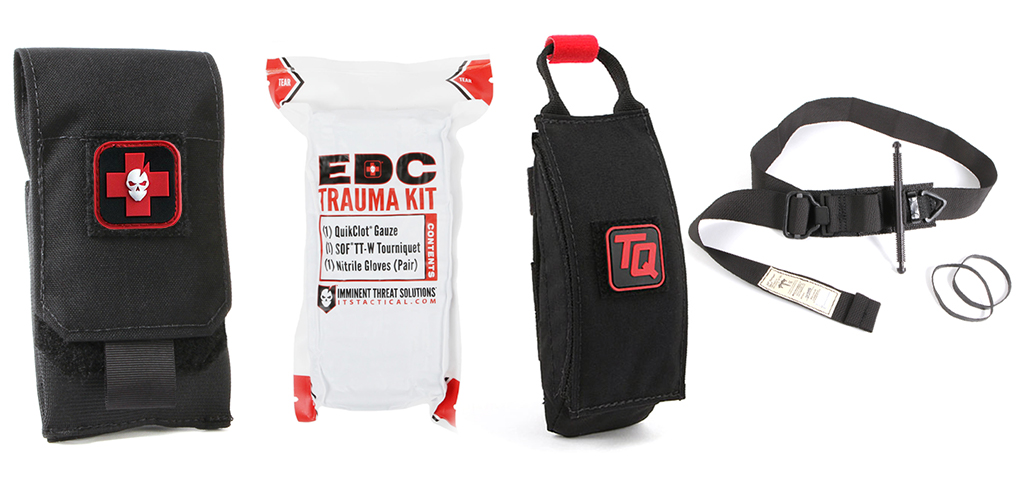 The ITS Stop the Bleed Bundle offers critical components to stop traumatic bleeding as fast as possible. Seconds count when you're bleeding out. While it may seem redundant to some, a tourniquet is one of the greatest assets in a traumatic bleeding situation. This bundle includes two SOFTT-W Tourniquets, one of which can be deployed lightning fast with our included TourniQuick® Pouch and the other is included sealed in our EDC Trauma Kit™.
The EDC Trauma Kit™ also includes a package of QuikClot Hemostatic Combat Gauze LE and a pair of nitrile gloves. In addition, all the EDC Kit contents are vacuum-sealed in our durable TruFlex™ material.
For carrying the EDC Trauma Kit™, we've included our all-new EDC Slimline Pouch™ in your choice of Black or Coyote. Additionally, we're including an ITS Med PVC Patch to delineate the medical contents stored within.
Last but not least, the ITS Stop the Bleed Bundle includes our patent-pending TourniQuick® Pouch, which saves valuable seconds when deploying a tourniquet. The TourniQuick® also includes a PVC Tourniquet Identifier Patch.
Visit the ITS Store to get your Stop the Bleed Bundle today!