We're Hiring! Want to Be a Part of the ITS Crew here in Texas?
We're Hiring! Want to Be a Part of the ITS Crew here in Texas?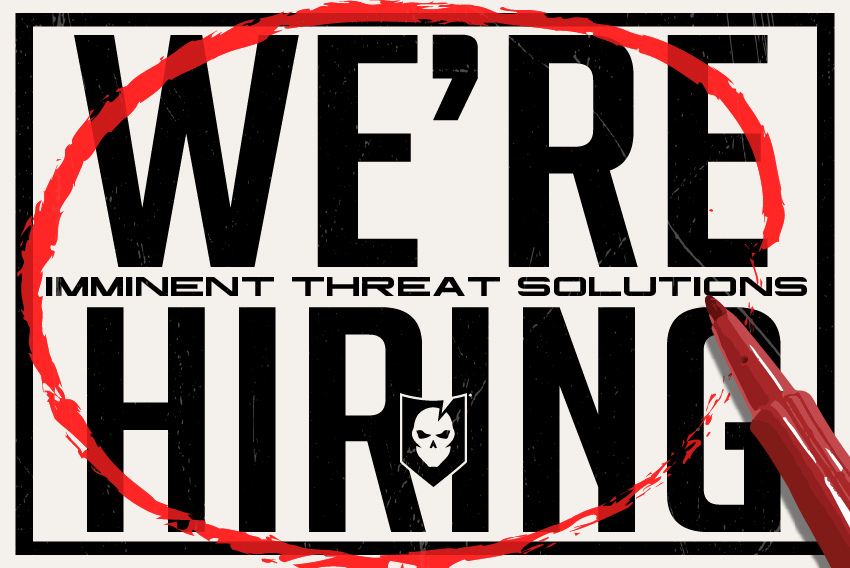 We're continuing to grow here at ITS and we're looking for an enthusiastic person to join our existing small business team in the role of Fulfillment Specialist for our online retail services. We need someone on a full-time (40 hours per week), long-term basis who's willing to learn about the inner workings of our company and enjoy contributing to our community.
Think you have what it takes? Here's what we're looking for…
Fulfillment Specialist
Job Responsibilities for the Fulfillment Specialist position:
Receiving and auditing incoming shipments
Completing packing slips, processing bills of lading and other shipping documentation
Oversee and catalog storage of product to be prepared for sales
Daily order fulfillment
Daily prioritization of inventory/stock needs/merchandise preparation
Merchandise inventory counts
Warehouse supply inventory and order request processing
Product packaging
Daily/Weekly cleaning tasks
Required Skills for the Fulfillment Specialist position:
Excellent communication and organizational skills
Comfortable working on PC-based computers with a knowledge base of common software programs
Must be able to prioritize daily tasks and balance with retail needs
Must be able to understand and complete shipping documentation, packing slips, etc.
Must be physically able to lift and move boxes up to 50 pounds in weight
Must be able to stand for long periods of time
Must have attention to detail
Must be able to work independently as well as positively contribute to a team
Additional Requirements for this position:
Must have successfully completed high school or a higher level of education
Must have the legal right to work permanently in the United States
Must have reliable transportation
Must have a strong work ethic including timely daily attendance
Must submit resume to [email protected] to be considered for the position
Must undergo a background check, pre-employment drug screen and be insurable if job offer is made
Work Schedule: Monday – Friday, 9:00 a.m. – 6:00 p.m. (with 1 hour lunch break)
Job Location: Arlington, TX
Compensation: $12.00 per hour with eligibility for Medical, Life, and Dental Insurance and SIMPLE IRA enrollment  after successful completion of 60-day Initial Training Period.
Please email your resume to [email protected] for consideration.