In Case of Butt Hurt: New ITS Butt Hurt Report Form in the ITS Store
In Case of Butt Hurt: New ITS Butt Hurt Report Form in the ITS Store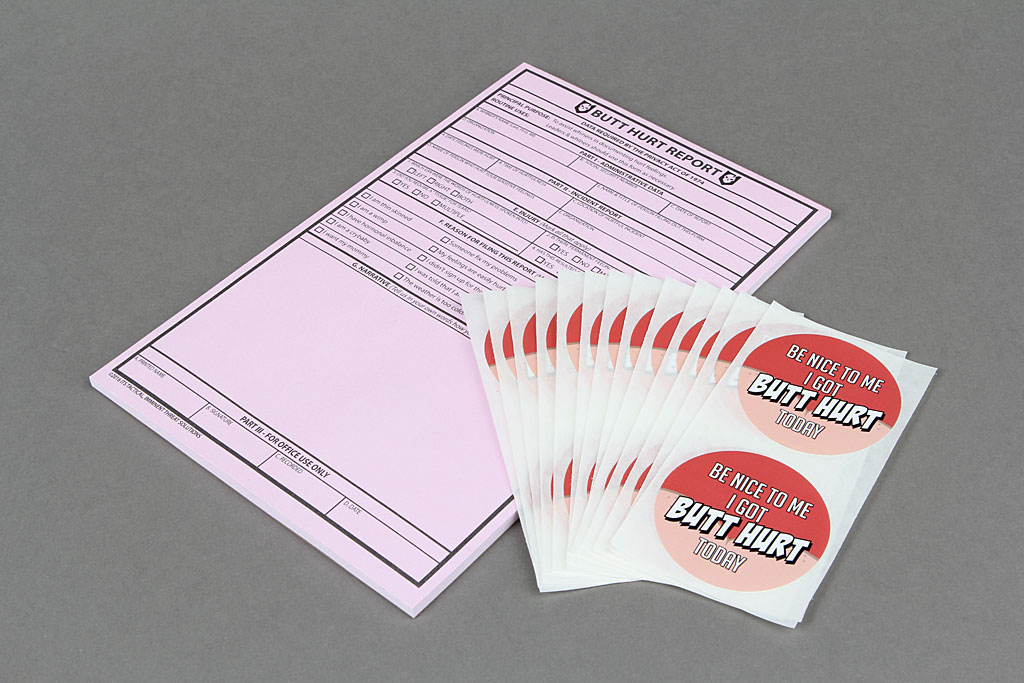 With all the political correctness being thrown around these days, cases of Butt Hurt are through the roof! It seems like no matter the situation, somebody's getting their feelings hurt. As any good bureaucrat will tell you, it's important to document these occurrences for later review.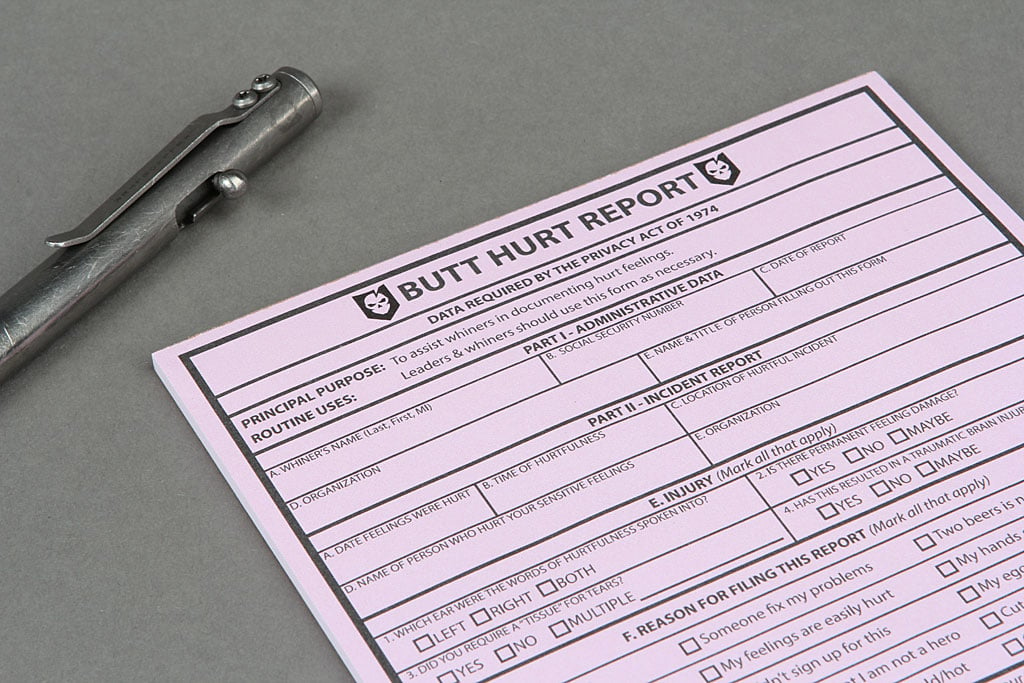 The ITS Butt Hurt Report Form is the perfect tool for those looking to transcribe the troubles of a thin-skinned co-worker, family member or even opinionated strangers. Each notepad includes 25 tear-away sheets to document multiple cases of Butt Hurt, as well as 25 stickers to allow the complainers to let others around them know to go easy on them.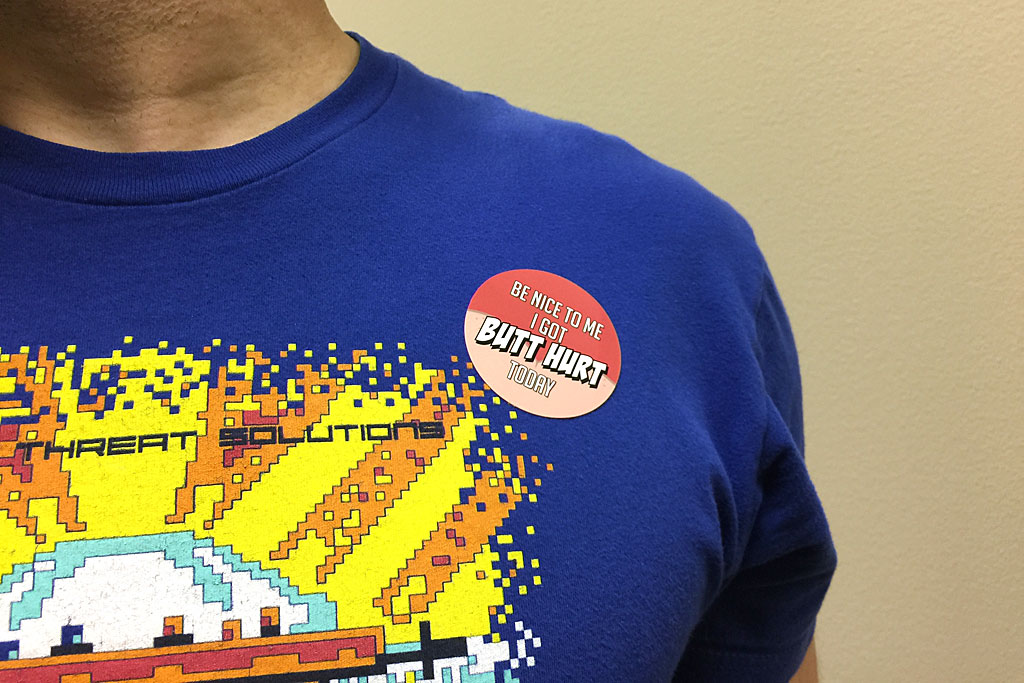 Measuring 5.5″ wide x 8.5″ tall, the ITS Butt Hurt Report Form is the perfect size for the home, office, or car! In addition, each 2″ round Butt Hurt Sticker is ready to apply to those with hurt feelings.
Click here to pick up your ITS Butt Hurt Report Form in the ITS Store!