Introducing the Gen 3 ITS 10-4 Radio Pouch™ and ITS SHARP™ (Shears Holster and Retention Pouch)
Introducing the Gen 3 ITS 10-4 Radio Pouch™ and ITS SHARP™ (Shears Holster and Retention Pouch)
The new Gen 3 version of our 10-4 Radio Pouch™ now fits additional radios thanks to the flexible elastic base, along with new refinements to the retention and drawbridge functionality! This pouch is lightweight and skeletonized, offering rapid acquisition, ultimate retention and multiple mounting methods for Baofeng UV-5R style radios (transceivers) with extended batteries.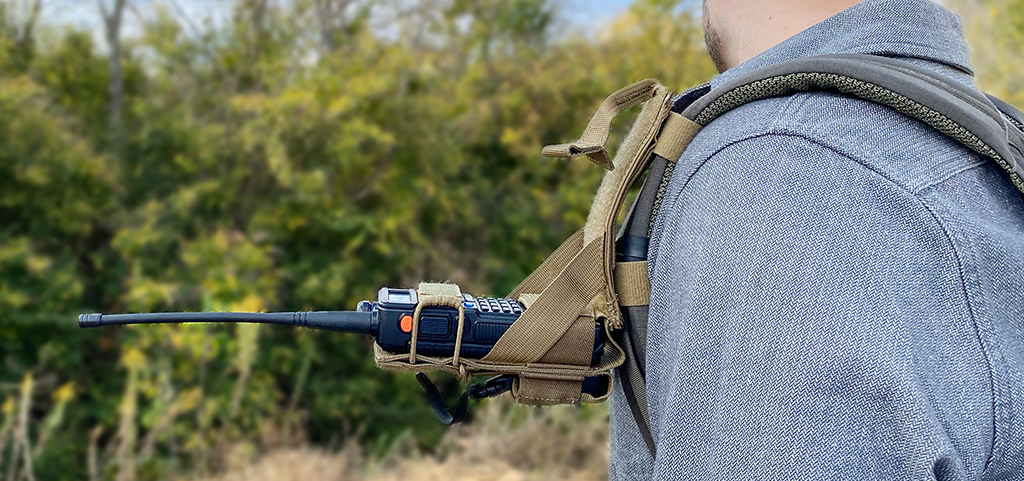 This revolutionary pouch features four built-in levels of retention, first using the interior opening elastic base to align the radio into place. Next, the adjustable shock cord locks in the radio while still allowing easy insertion and removal. Additionally, the integrated shock cord hook-strip facilitates faster operational access and stowage, providing temporary on-the-go closure retention. Lastly, the webbing pull-tab top closure provides the final retention strap for ultimate security!
Get your 10-4 Radio Pouch™ in the ITS Store today!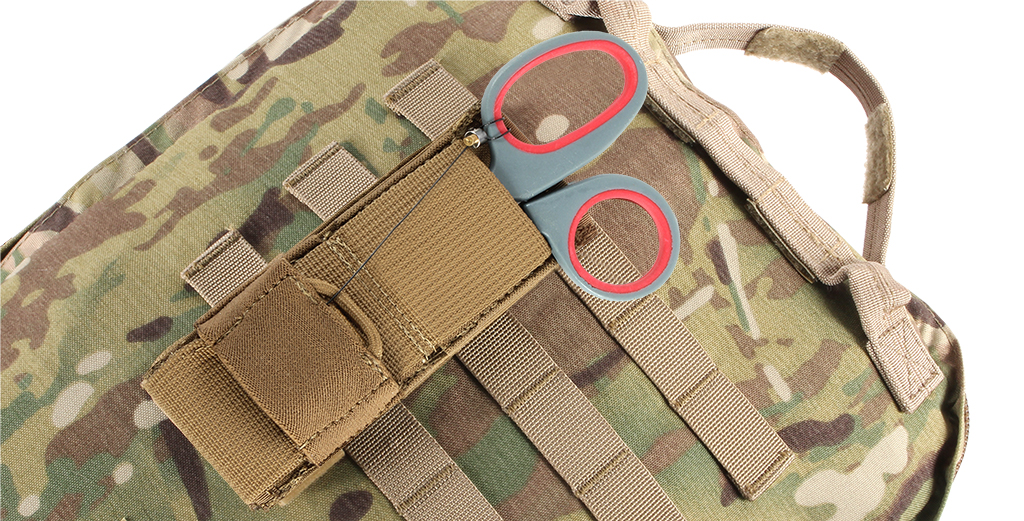 The ITS SHARP™ (Shears Holster and Retention Pouch) provides limitless mounting potential to enable quick access and up to two levels of retention for your trauma shears.
We grew tired of bulky storage methods for shears that never offered built-in retention or fast access, so we created the ITS SHARP™ to ensure our shears were always there when we needed them.
Visit the ITS Store to get your ITS SHARP™!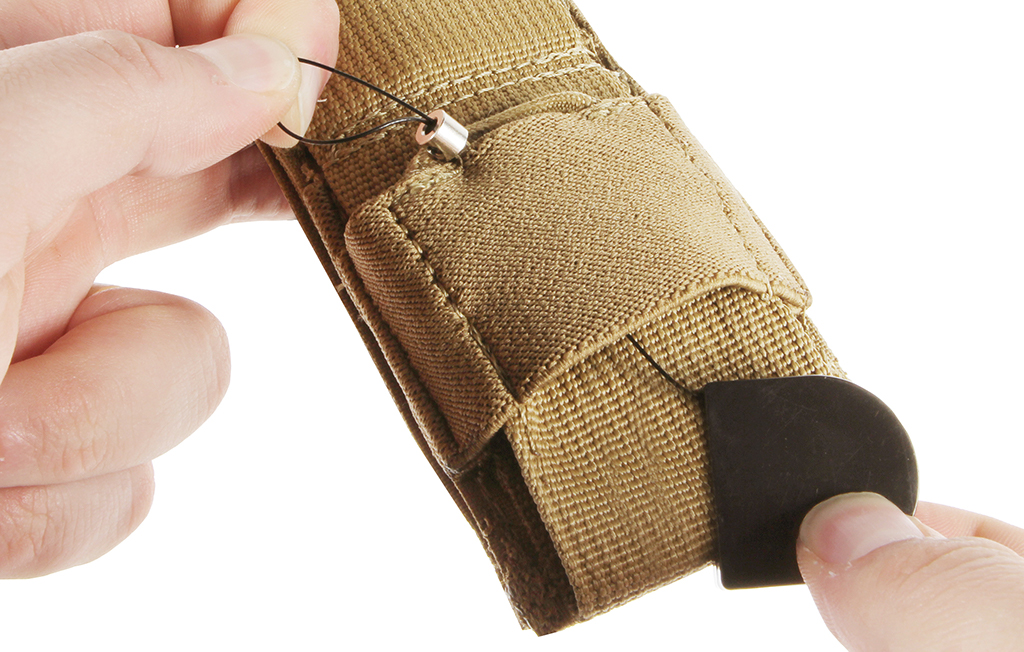 The ITS FailSafe™ Retractor is the perfect complement to backup your radio and shears in our new pouches! There's a dedicated pocket in the elastic that's ready to offer a retractable dummy-cord option for nearly any small device with a fixed attachment point.